When it comes to selling on Amazon, or any other place for that matter, you want your brand to be recognised. The reason for that is very simple. You want your customers to be able to remember your brand name, purchase your items again, and even more importantly to recommend your product to their friends. In fact, branding is one of the most important things when it comes to making money on Amazon. So, let's discuss some tips that are going to help you with your brand awareness.
#1 Have a good product
This should go without saying. The first step to success is to sell people a product that they are happy with. If you want people to remember your brand, you need to make a good impression. Of course, there is more to making a good impression with the customer than just the product. However, your brand won't be a success if your customers are disappointed or underwhelmed by their purchase. Make sure that you have a quality product that is reasonably priced.
# 2 Feature your brand in your listing
It's impossible to understate the importance of a well-crafted product listing, and how much it can impact your sales. You need to have crisp and clear photos that creatively display the value and the benefits of your product. You also need to have a well written listing, both for the purposes of addressing anything the customer might want to know about the product but also to ensure the right keywords are included in order to be indexed and ranked with Amazon.
Obviously, there's a lot to consider when designing a well-made Amazon product listing. Understandably, many sellers focus on having an excellent listing with the perfect copy which includes the strongest keywords and great images only to forget about their brand.
You need to leave some space to feature your brand. Even though your product title is the best place to include your prime keywords, you still need to make room for your brand name there. It would also be wise to designate a single bullet point along with an image to share about your brand. At the very least, discuss the fact that your brand produces quality products. If there's a story you can tell about what your brand's mission is, share that.
If you do your job right, your own brand name will become a search term over time. A good idea for any seller eager to keep track of their brand's popularity on Amazon is to keep track of the monthly search volume of any keyword related to your brand. This is something you would have to use software for, something like the AMZScout Keyword Search: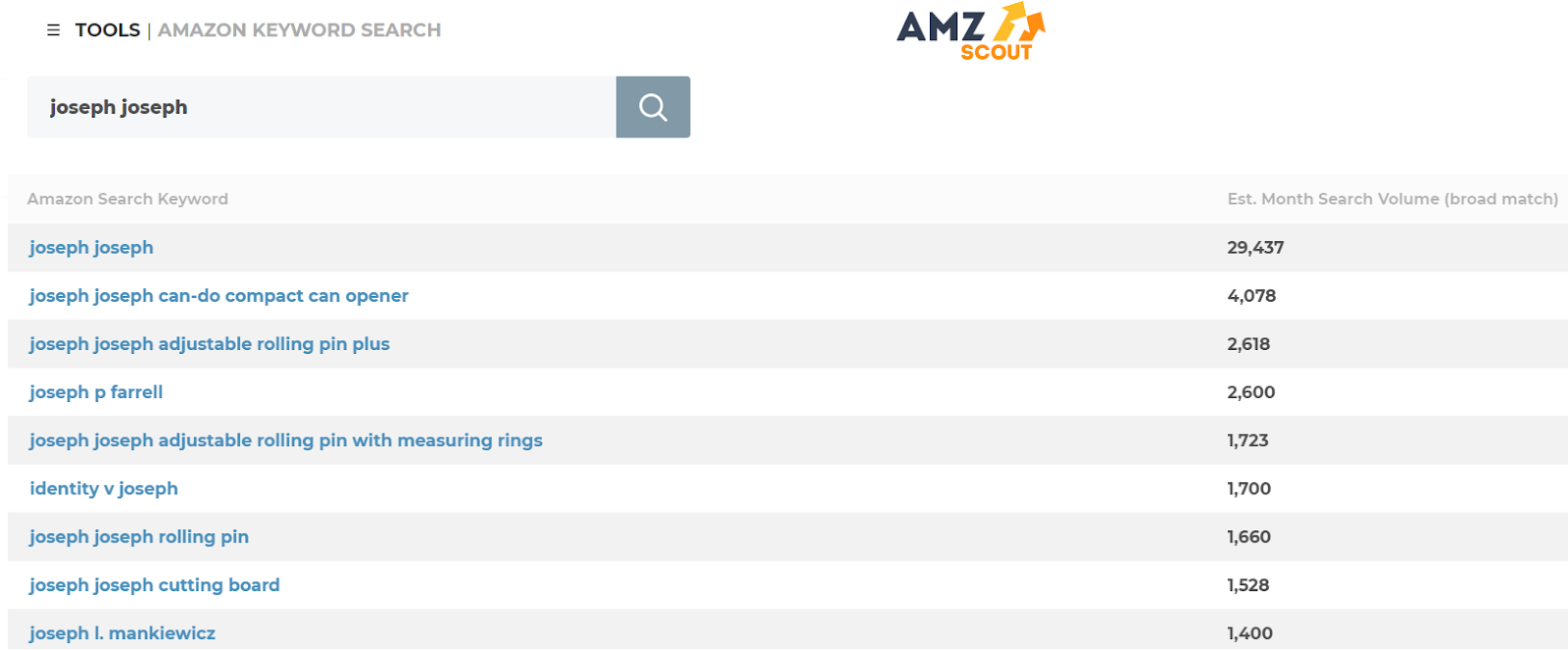 Your logo is also a crucial component of your branding. Make sure it's featured on your listing images. Also, feature your logo on the product itself if you can, and share photos in the listing of the logo on your product. 
# 3 Provide good customer service
The truth is that as an Amazon seller you don't really get much of a chance to interact with your customers. There are rare opportunities when you do, and you should do your best to leave a good impression when that happens. Some examples of those opportunities are when a customer emails you a question, or when they comment questions on your listing. Make sure your respond to these quickly and in a friendly manner. You can find questions being asked at the bottom of most listings: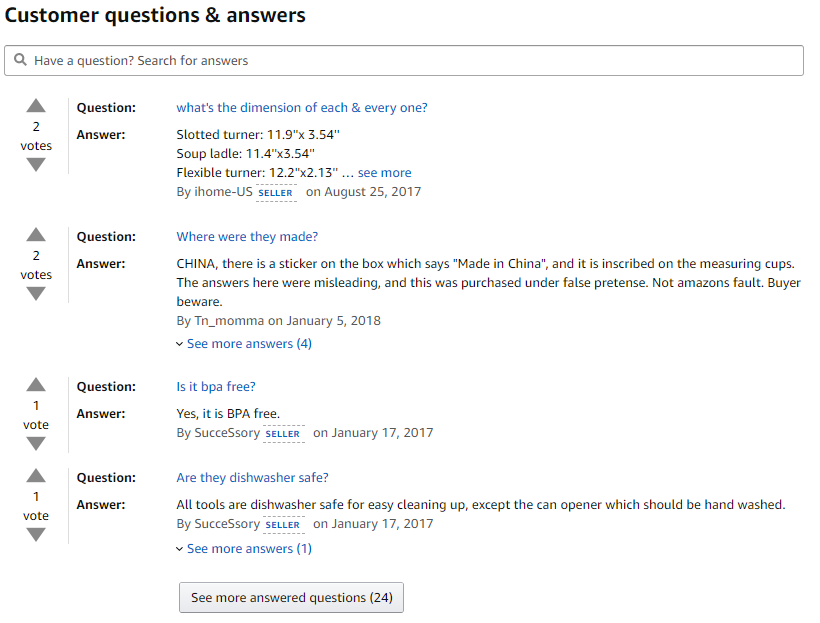 # 4 Use your product packaging and the product itself for logo placement
We mentioned before how important it is to have your logo visible on your listing. It's even more important to feature your logo when it comes to your product and the packaging. If you think about it, customers only spend a small amount of time looking at your listing. But once they make a purchase, they could be using your product for years. The amount of time the customer interacts with your listing is negligible in comparison to the time they will spend interacting with your product.
This is why it's important to use the product itself to make sure your brand name is right in front of your customer. Your product packaging is another opportunity to share your logo, especially if there is a reason to keep the box the product came in. 
# 5 Registering your brand
The best boost you can give your brand on the Amazon platform is to be a part of the Amazon brand registry. The process to register is simple once you have a registered trademark. As a seller of a registered brand, you will have additional options designed to help establish your brand. You will be able to customise your storefront, like the seller bellow: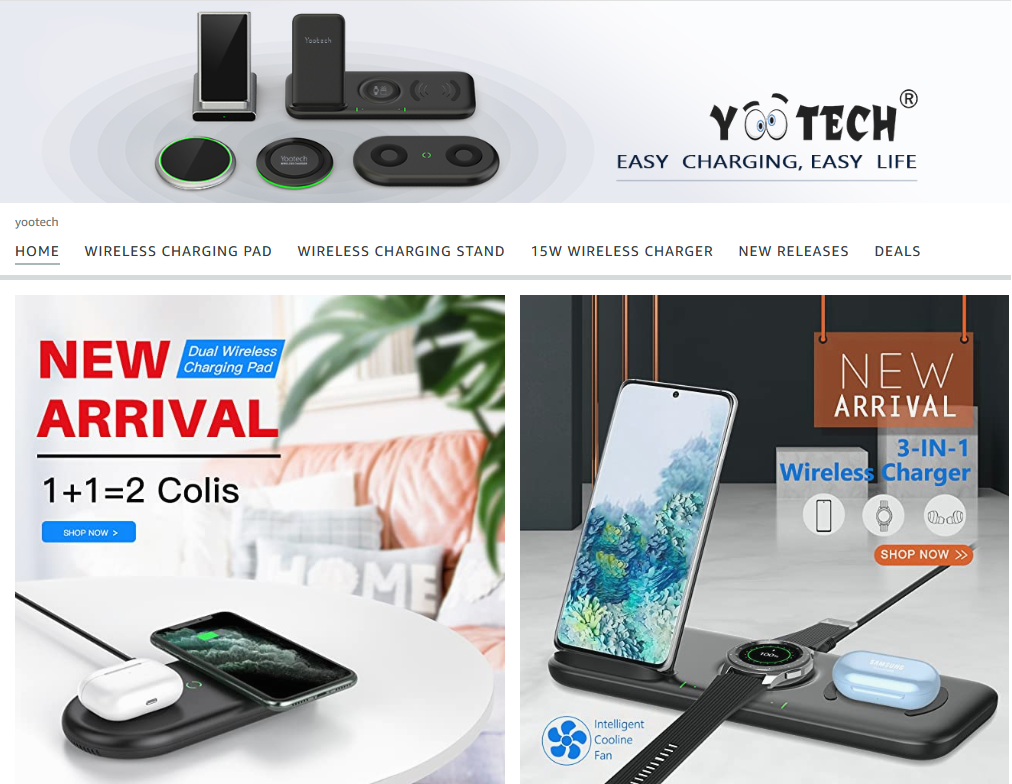 You will also be able to customise your product description in a similar way. Finally, you will have access to 'Sponsored Brands' ads. These ads operate parallel to the standard Amazon ads and provide a multitude of options. For example, you can run ads that lead to your storefront featuring your logo and slogan. One of the newest additions is the ability to run video ads such as this one:

Conclusion
The first step to creating a brand presence on Amazon is having a quality product. Once you've done that, you should do your best to make sure your brand name is memorable and that you leave a good impression. You can do that by making sure your logo is visible and that you find a way to tell a story about your brand. Use the space available in your listing, as well as on the product itself and the packaging.
Finally, if you are really committed to creating a brand presence on Amazon, becoming a registered brand is the next logical step.  If you don't have a registered trademark, it's wise to start that process sooner rather than later.
Copyright 2020. Article made possible by Milos Culafic, an Amazon consultant with knowledge of all forms and types of Amazon marketing. Milos is currently a copywriter at AMZScout, a software company that helps maximise growth and revenue.