Ranking well on Google for the terms that matter most to your business is still your best strategy for attracting purchase-minded traffic to your website, store, or phone lines. Strategic SEO ensures that the people who come to consume your content are really interested in what you're selling, rather than accidental visitors who bounce out and never return.
But like most businesses, your vertical is probably already crowded, and competition is probably growing increasingly fierce. If you want to capture a significant slice of the market, it has to begin by outranking your competitors on the SERP with top SEO. But SEO is a cutthroat activity, with everyone clamouring for a place at the top, algorithms in flux, Google My Business profiles starting to aggregate to the knowledge panel sidebars, and the mobile-first index still maturing.
With all of this volatility at play, is it still possible to win at organic search? Happily, the answer is yes. Here's your guide to outranking your competitors in 2021.
1. Identify the best keywords for your niche
Top SEO still begins with the right keywords. If heaps of competitors are outranking you for all the high-intent keywords you're aiming to optimise for, then you may want to consider diversifying and aiming for some less competitive long-tail keywords that are even more relevant to your business.
It's not easy to hit on the right ones on your own, which is why you need help from a tool like Ubersuggest.
Ubersuggest is a freemium tool that takes keyword searches to the next level. For a start, it's super-easy to use for finding the best keyword opportunities in your niche, based on intent, search volume, and competition. You can use it to identify these keywords in several different ways, like through the Google Suggest index, by scouting for related keywords, looking for questions and answers, and with preposition comparisons.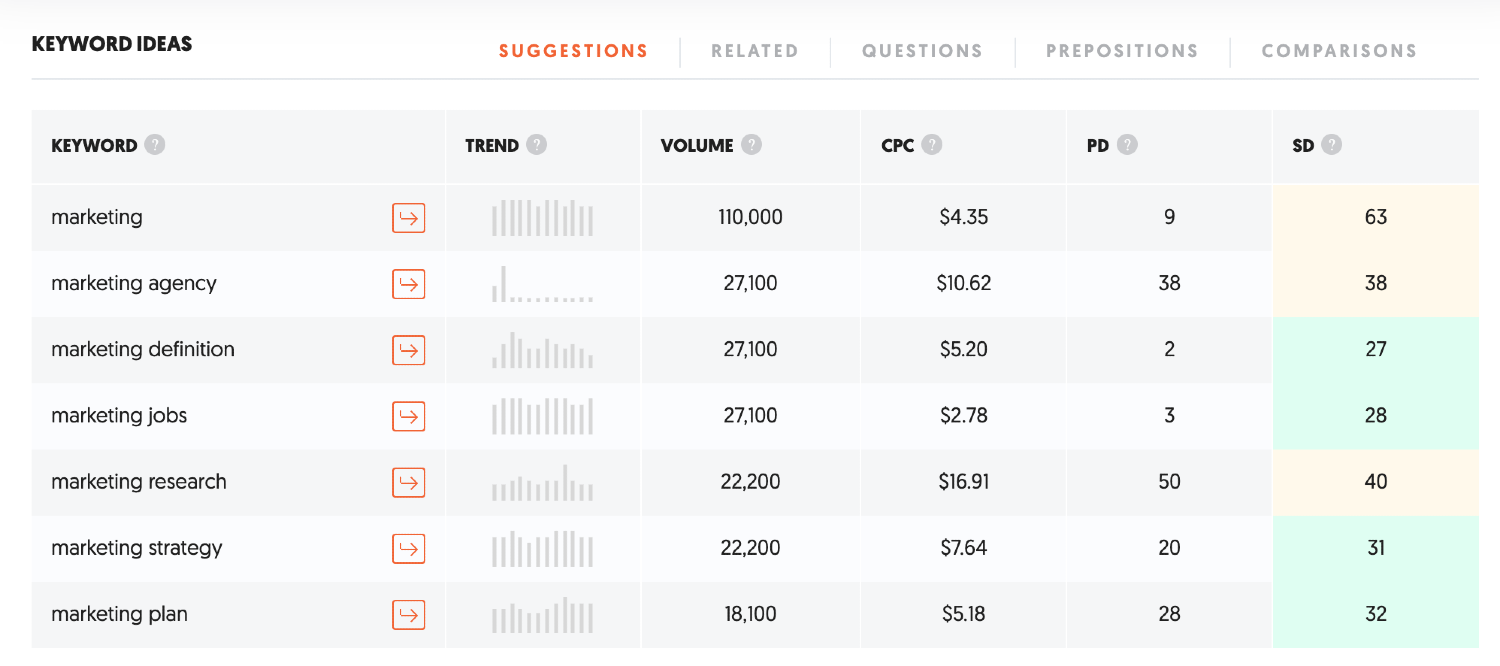 But unlike other keyword search tools, Ubersuggest also uses your competition to help you get ahead. It calculates who is currently ranking for the best keywords for your niche, crawls the top pages on competitor sites to discover which keywords they're leveraging, and directs you to the precise content that you need to outperform in order to outrank them.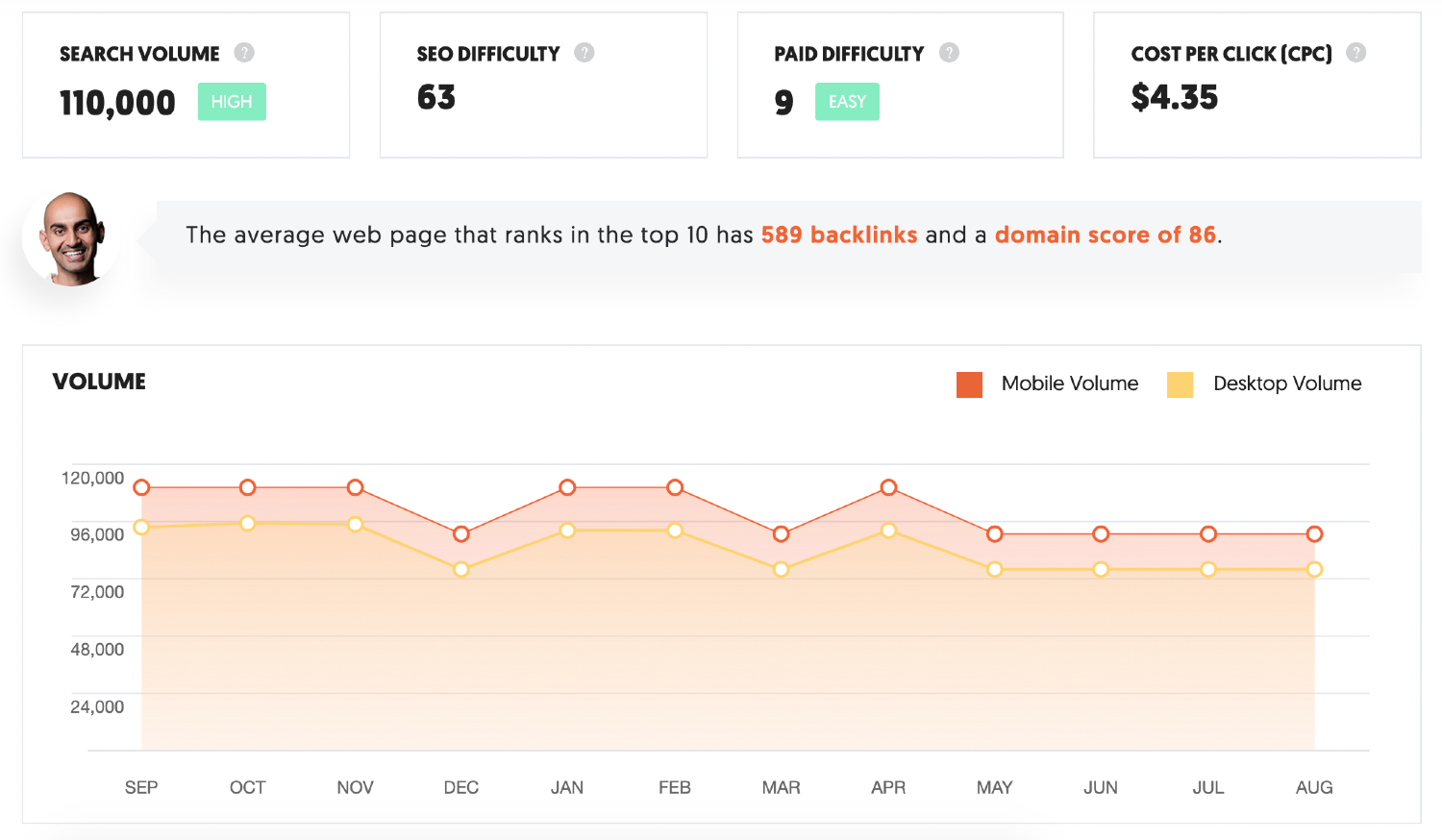 Find out where their strongest links point to and work to forge similar connections and seek out title ideas for content that can go one better than the competition.
2. Publish content that's clearly superior
Google's BERT update last year upped the ante on SEO best practices, because Google now "understands" what your content is all about and also places more weight on your pages' user experience in general.
Beyond this, the algorithm weighs up your internal and external links and how engaging your content is, based on bounce rate, time-on-page, and view time – not just your use of keywords, before deciding how to rank your site.
That means that extra-engaging, high-quality content is non-negotiable.
Not everybody has the skills to write in a concise and readable way, so if content writing isn't your forte, you want to find someone to whom the right words come easily. ClearVoice is a content writing platform that connects brands with carefully curated freelance writers who are experienced at crafting articles for your industry and know how to hit the tone, voice, and style that you desire.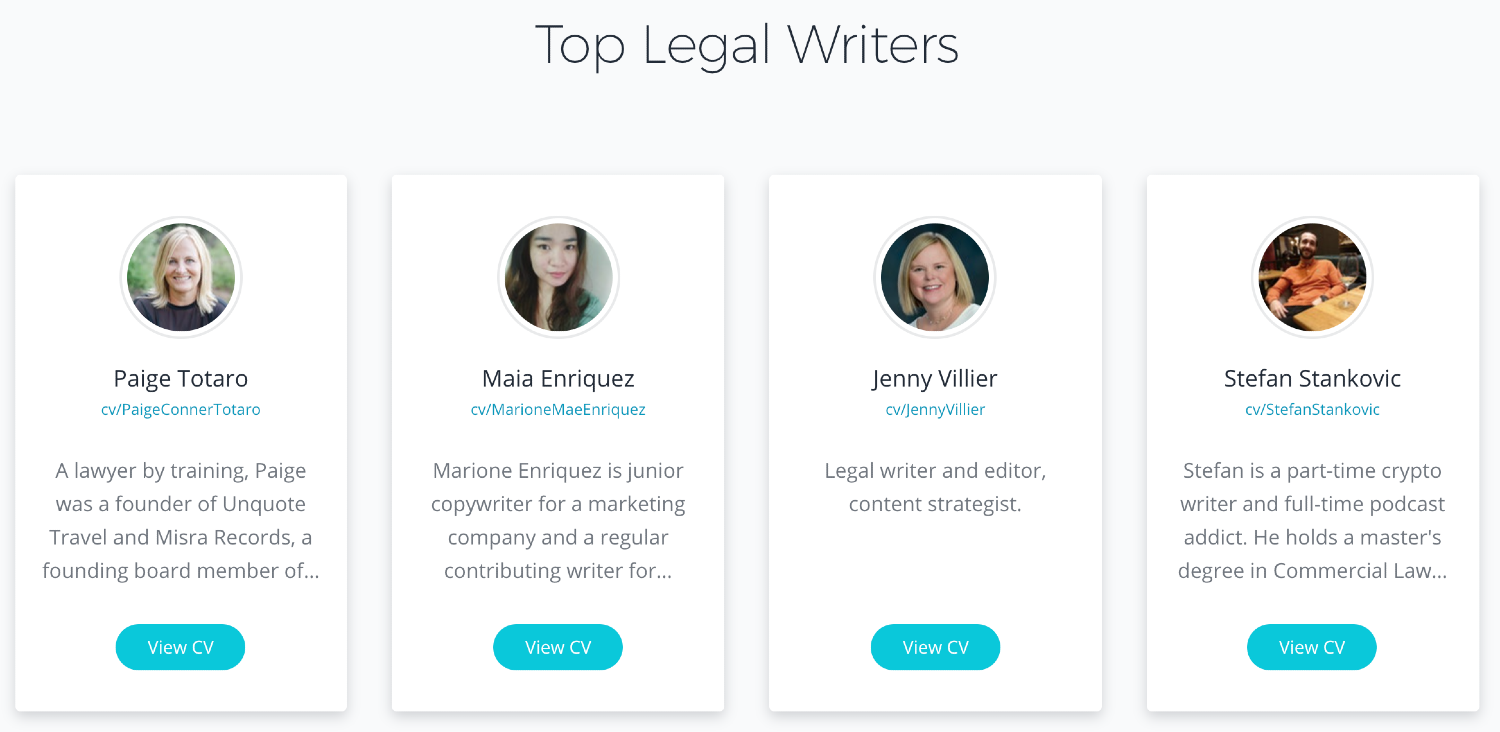 You can search through CV portfolios, send messages to potential writers, and collaborate securely through the ClearVoice platform.
3.Surface in all the right places
In today's SEO world, the right content with the right keywords is only half the battle. Placing that excellent content in the publications that get read and trusted by your target audience is the other half. Google bots and human customers will only appreciate your content if they actually get to see it.
The quality of your inbound links affects your ranking on the search engine results pages, so it's important to place content on highly-regarded publications for your industry as well as in general media outlets. SparkToro is a tool that constantly crawls millions of social media channels and websites to identify what and who different audiences read, watch, and listen to.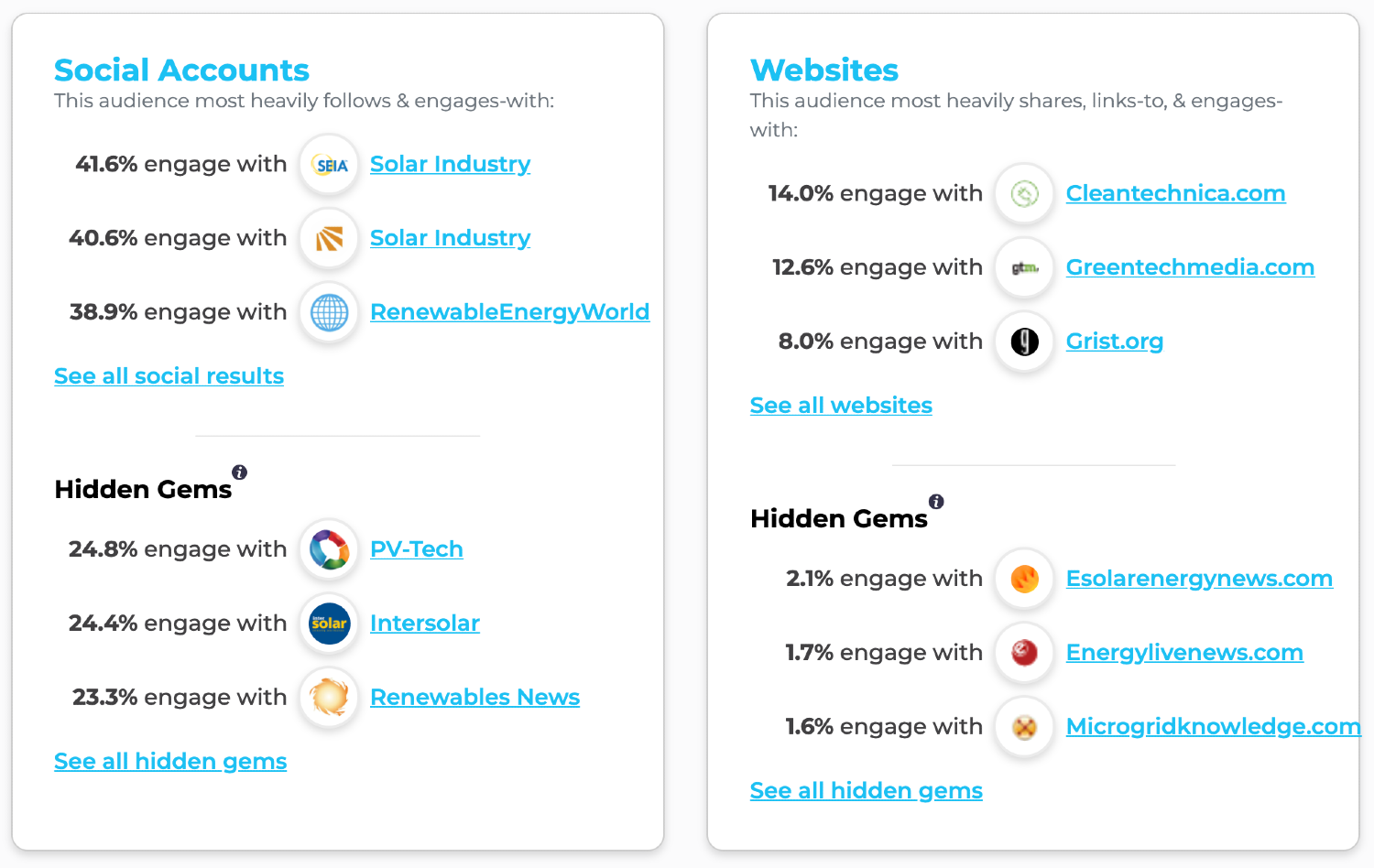 You can use SparkToro to identify influencers in your niche and find the most popular websites or podcasts for your audience. With SparkToro's help, you'll know where and whom to pitch for your earned media exposure and niche authority recommendations.
4.Clean up dead links
Naturally, links from top publications are only valuable if they're accurate and alive. Dead links from different sites are bad for business. Leads aren't going to hang around if they reach a 404 error page when they try to click through to your site, which means that you'll miss out on potential customers, plus your SERP ranking will be undermined by the artificially high bounce rate.
But broken links are also major opportunities. Find one that used to lead to a page with a topic you've published great articles about, and you've got a great excuse for pitching to the webmaster or editor.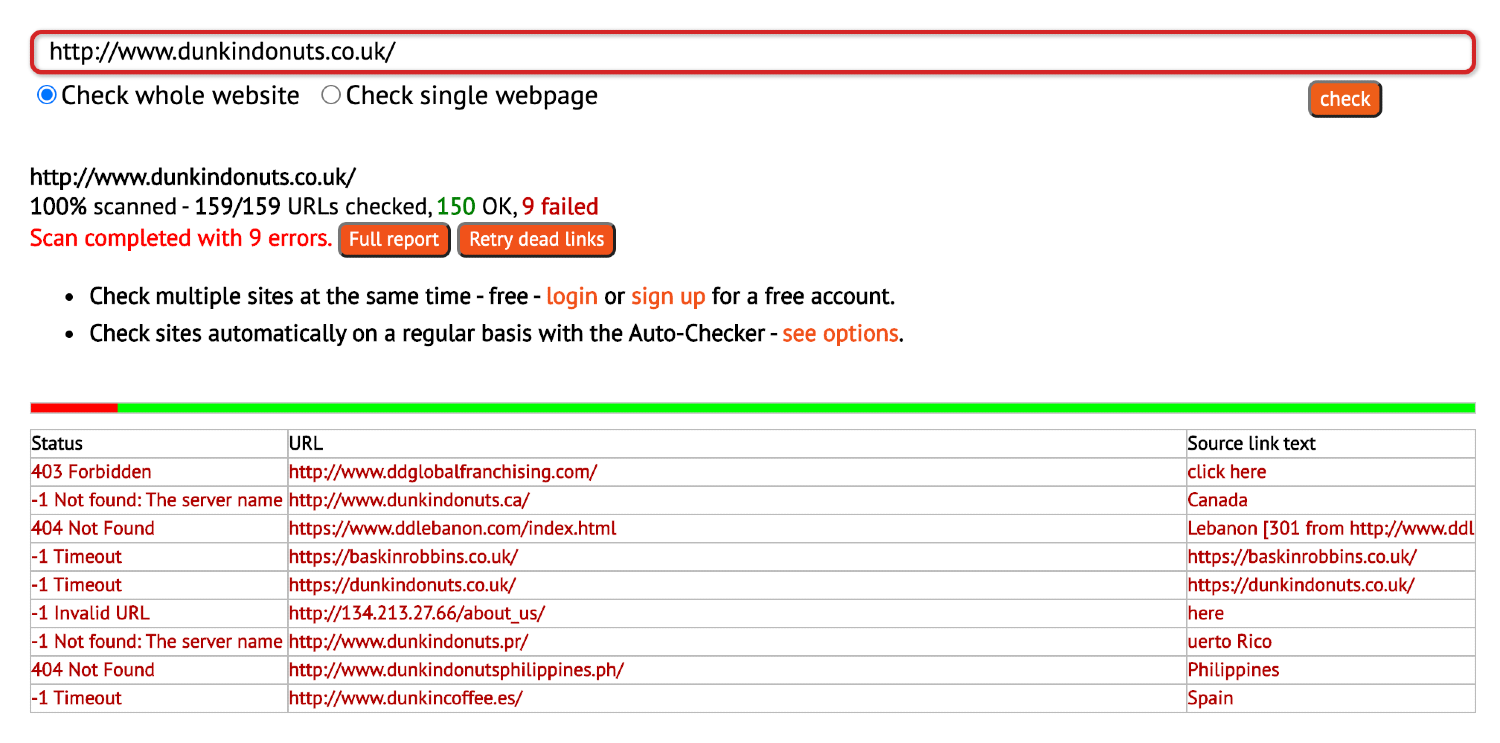 Use a link checker like Dead Link Checker to crawl multiple websites in one go in order to locate every dead or broken link to your site. Then you can get in contact with those owner sites and ask them to replace broken links with the correct ones.
5.Automate your link building outreach
If you're going to scale up on SEO link building, then doing it all from your usual email app isn't going to cut it. Having too much manual work is a recipe for making template personalisation mistakes, forgetting to follow up and neglecting to track the status of each outreach target.
Mailshake is one of the best ways of managing all your outreach in a single place.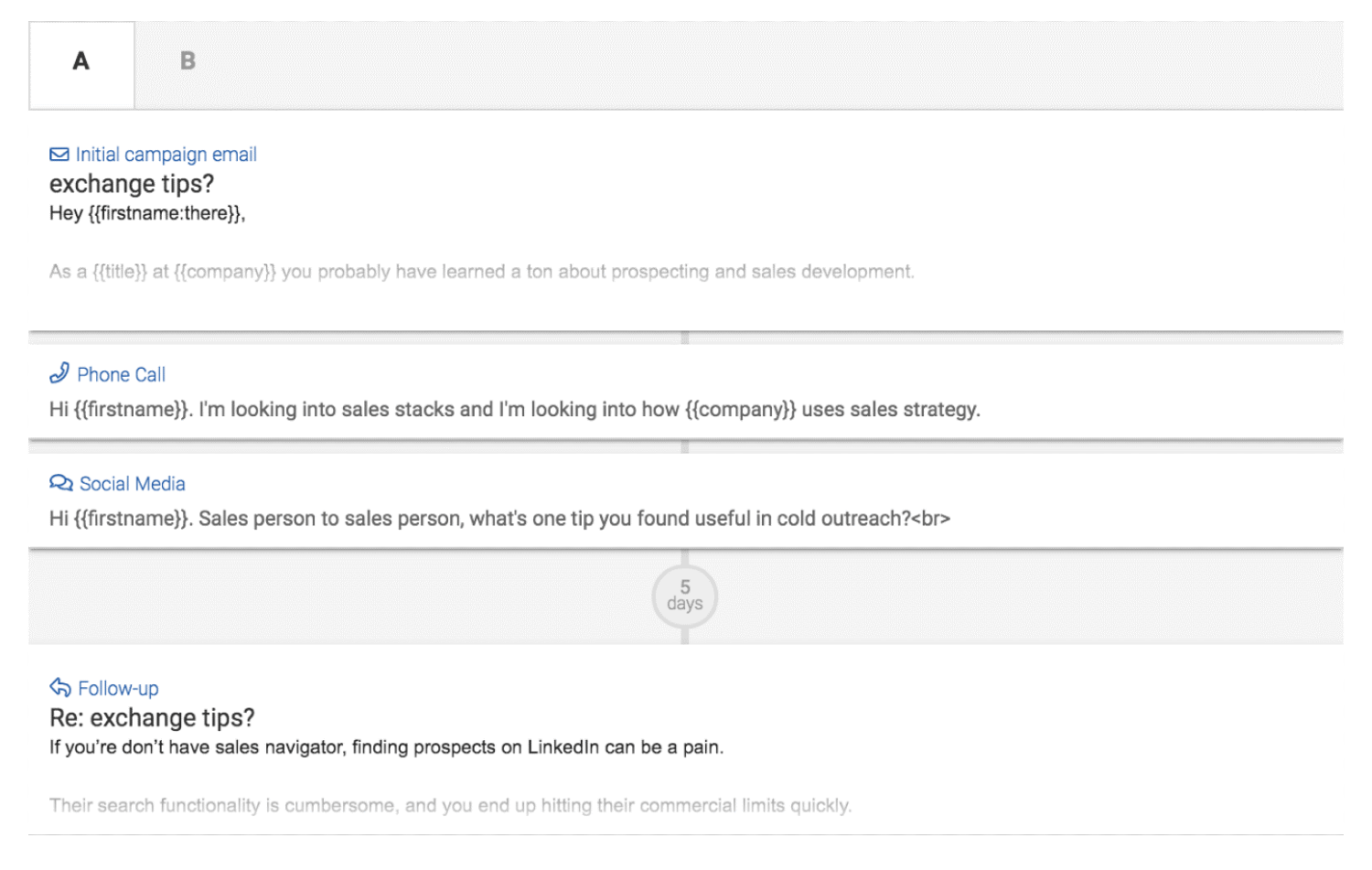 With Mailshake, you can create email drip cadences using dynamic personalisation fields, with follow-up messages on autopilot. It also integrates with your CRM, so you can score and prioritise opportunities once the editors and webmasters you pitch start replying to you.
Winning SEO this year is within your grasp
It's still possible to win at SEO, even if you have fiercely effective competitors and need to ace everything to outrank them. When you use the right tools to find keywords and content for you to outperform, hire excellent writers, place your content in the right places with solid links, and follow through with outreach emails, calls, and social media messaging, you can push your business up the SERP and soar at SEO in 2021.
Copyright 2020. Featured post made possible by Dvora Goldstein