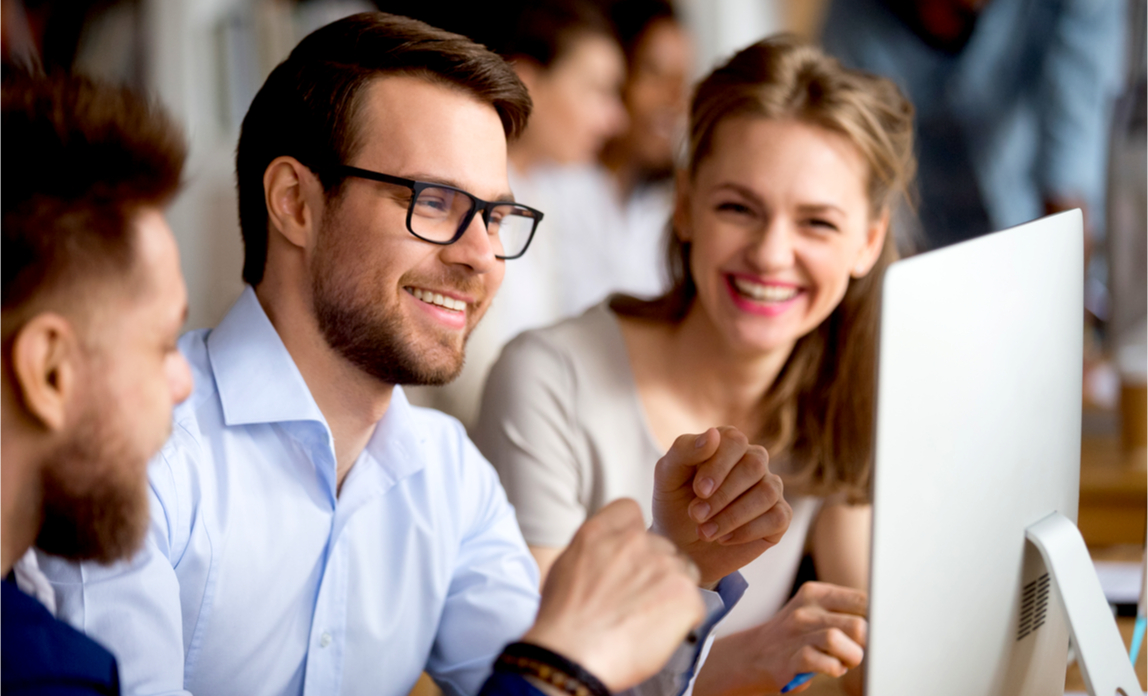 Launching a new business website is a thrilling experience - you can't wait to share it with the world. But before going live, you need to ensure that you've got the essentials right. A site that doesn't send the right message won't deliver the results your business needs. 
If you're working on your first small business website, but don't know what to focus on first, here are five steps to get you started.
1. Get good web hosting
The web hosting service you choose can have a huge impact on your site, and it's important to choose wisely. Research the best web hosting companies, and find out which ones are capable of meeting your requirements, both now and in the future.
A good web host should provide you with features such as:
A reliably high server speed. Remember that Google counts site speed as a ranking factor.
Access to customer support around the clock, as technical problems can arise at any time. You should have the option to contact the support team by live chat, phone or email.
Unlimited bandwidth.
Support for the software you're using to build your site.
The flexibility to choose different plans and pricing options.
Backups of your site performed daily, or weekly at a minimum.
2. Add an attractive header and logo
The header is the first thing that people see when a web page loads. Yours should be eye-catching, concise, and useful. A simple header backed up by clear navigation (see the next point) makes for a good user experience. 
Your header could include:
elements of your brand identity, such as brand name, logo or slogan;
contact information, such as a phone number or email address;
a search field;
a field to sign up to your newsletter, or ask for a call-back.
3. Use clear navigation
Many first-time site designers are unsure of the importance of site navigation, but it plays a vital role in how visitors experience your site. If it is unclear, users will be confused and frustrated - ultimately leading to fewer conversions.
When creating your site, ensure that you carefully think out the structure so that visitors can easily find their way around.
Steps to better navigation for a small business website include the following:
Use consistent navigation across the site - you should not have pages where it's impossible to find your way back out, because the menu has disappeared.
Cut down the number of clicks needed to find information.
Link wording should be clear and descriptive - visitors should know where they are going to land.
4. Integrate with social media
According to research conducted by TurnerLittle, more than half of UK small businesses use social media to connect with their customers. To stay ahead of the competition, integrate your social media activities seamlessly with your site.
Some ideas include:
adding Share and Follow buttons to your content;
adding a Twitter feed or Instagram gallery to your homepage;
allowing users to log in using their social media profiles.
5. Make it mobile-ready
Smartphones and tablets drive an increasingly significant amount of web traffic. These days, you can't afford to have a website that doesn't function well on mobile devices. If your website is unable to serve the needs of mobile visitors, you will put off a considerable portion of potential customers.
To ensure your site is mobile-ready, use responsive website design - this ensures your site's layout can adapt automatically to different screen sizes. 
Try it for yourself
Creating a successful business website doesn't happen overnight, and you'll likely make adjustments as you find your way. However, if you can get these five things right, you will have a better site than many of your competitors. 
Ultimately, ensure your website is designed around your users' needs. As long as you keep your customers in mind at all times, you're unlikely to go too far wrong.
Copyright 2019. Featured post made possible by Vivian Johnson