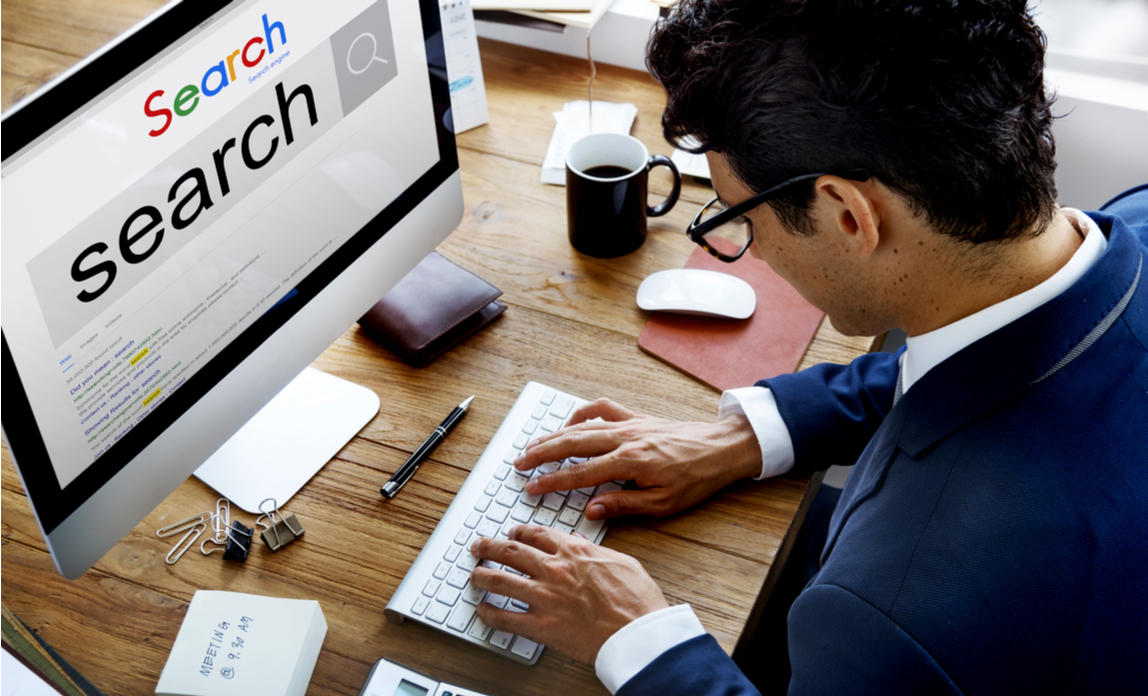 Thanks to constant changes to the design of paid adverts and organic listings on Google, almost 60% of Brits now can't tell the difference between paid adverts and organic listings.
New research by Varn, sister company to AdPilot, has found that paid ads in Google search results are harder to spot than ever before; due to the continual tweaks and changes to the appearance of the adverts made by Google, almost 60% of us are unable to distinguish between the organic search results and the paid ads presented above and below them.
Monitoring change
This study is the fourth in a series that started in February 2016. Then, 50% of 1,000 UK respondents surveyed could not tell the difference between paid and organic listings. As Google has changed the way it presents paid adverts, this number has increased at every survey.
Comparing the first survey in February 2016 to the most recent in July 2017, the paid ads have started to blend in more with the organic search results – it means that the number of people unable to recognise them has increased by 16%.
How has Google changed the appearance of its ads?
Looking at the last few variations of Google AdWords from 2013 through 2017, we can explore how these updates have coincided with changes to the survey results.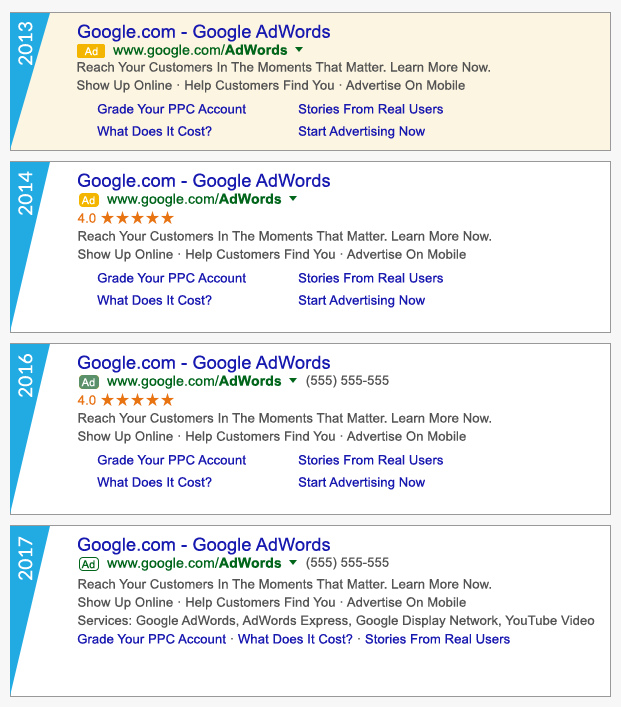 The bright yellow "Ad" label (2013/2014) made the paid search results stand out from the other results, and at this time, these adverts still featured on the right hand side of the organic results.
But in 2016, Google moved the adverts from the right side of the page and changed the yellow Ad label to green. This made it blend into the page and it was then the same colour as the URL text that it sat next to in each search result.
Even though this was a relatively minor tweak, it was a significant step in making paid ads harder to differentiate for users.
In addition, Google made further changes to increase the number of AdWords results from three to four pushing the organic results further down the screen (especially on mobile devices) and in some cases, even below the fold.
The start of 2017 saw further changes to the paid search landscape when the green Ad label changed from a solid green box with the word Ad in white text, to a white box outlined in green and containing green text - making it even less noticeable.
Spot the difference
This latest update to the design of Google's search results has arguably made ads harder than ever to spot, as the latest survey results show. What is noticeable is that older consumers are even less likely to spot the difference between paid and organic listings – 65% of those aged 55-64 could not see the difference.
What does this mean for small businesses?
These results could be good news for paid search marketers and for businesses, as it suggests that around six in ten people are clicking on ads within Google search results, not knowing that they are paid for.
As paid ads become ever harder to distinguish from organic search results and are given more space within Search Engine Results Pages (SERPs), it has never been more important for business owners to at least review whether they should invest in Google AdWords paid campaigns.
Most of Google's revenue is still generated through advertising and although there is an emphasis on making sure the most relevant listings are shown organically to the user, there will continue to be a huge focus on paid search listings with further changes expected in the near future.
Sponsored post. Copyright © 2017 Thomas Stocks is search strategy director for AdPilot, which specialises in paid search management for small businesses.