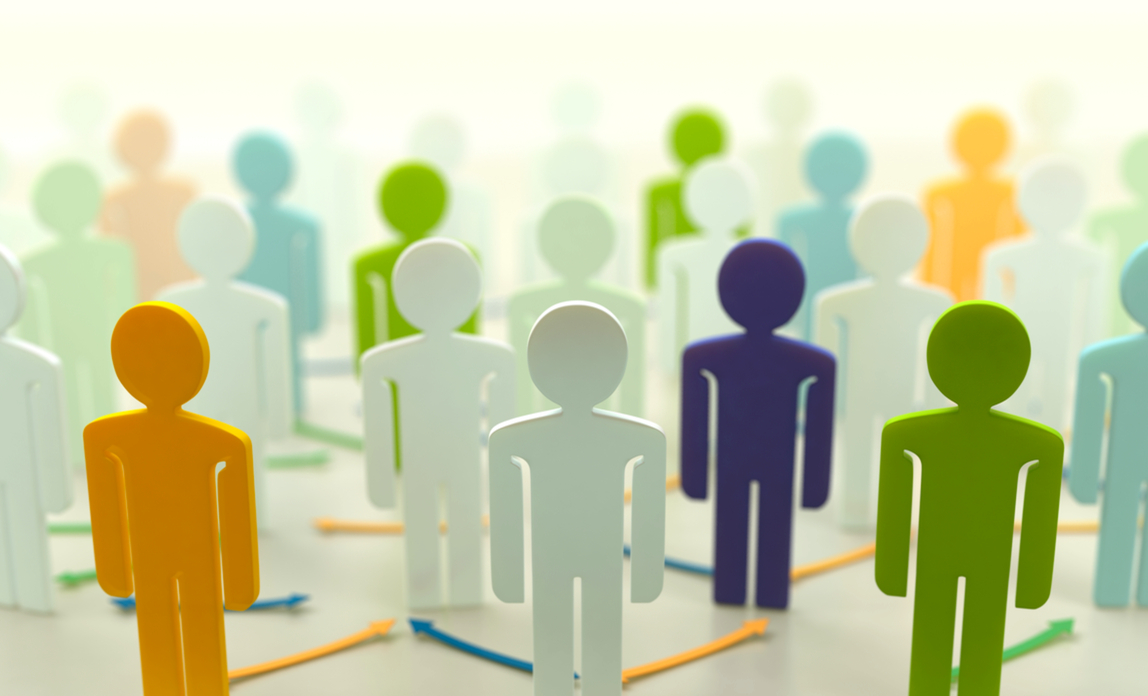 In September 2016, LinkedIn announced new desktop designs and other changes that are now being rolled out. I've now had a chance to review the new desktop design - here's my take on the changes and how they could help you get more out of LinkedIn.
The homepage
The homepage is much cleaner; at the top left you can now see a snapshot of your profile with picture, headline and the number of people who have viewed your profile and content. You can click on this to edit your profile and view recent activity.
There's also an updated content sharing section (home page, centre), where you can share an article, photo or update. Your update can be shared publicly (anyone on Twitter) straight to your connected Twitter account or only shared with your LinkedIn connections. You can still include links, and you can @mention other users.
Introducing "Me"
The profile section is now called "Me". Click on this to view and edit your profile, adjust privacy and settings, access the 'help center', change language, manage your account (upgrade or downgrade), manage job postings, manage a company page (if you are an administrator) or sign out.
There are three areas for updates - background, skills and accomplishments. Background includes work experience, education and volunteer experience. Projects, courses, publications, certifications, awards and patents are Accomplishments.
Your profile
Only the first two lines of your summary section are visible to viewers, so these need to work hard. Contact and personal information now appears top right.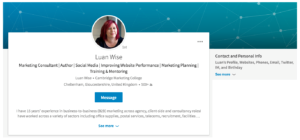 Skills & Endorsements
Hurrah - the design for this has changed, almost enough to tempt me to switch my endorsements back on - you can find out why I switched them off here. The top three skills are now "featured".
A news release from LinkedIn (October 2016) said: "We've made endorsements smarter by highlighting endorsements that matter most to the viewer so you always look your best. Tip: check that your skills are listed in order of the strengths you want to highlight and we'll do the rest by targeting suggestions for those top skills. Now, when someone views your profile, they'll only see the most relevant endorsements for the skills you want to highlight."
Search
This is the big change! The new user interface has one simple search box. No more drop downs or "Advanced" option on the menu bar.
However, if you click on the search box and then click on the magnifying glass you can do a more detailed search. You can search by people, jobs, companies, groups and schools (as before).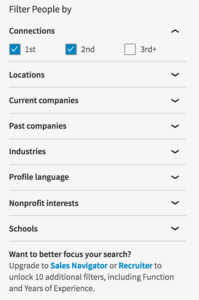 For the additional features - it's time to upgrade. See information about account types, below.
A big plus - when you click on the Connect button in a search result you now get a clearer reminder to personalise the invitation.
My network
This section clearly shows your invitations and people you may know. You can accept, connect, message or remove connections from this page.
LinkedIn is still prompting that "the fastest way to grow your network is to import your contacts" but my advice is - don't do it! It's not a shortcut to success.
Notifications
On the menu bar (replacing the flag icon) you can view people in your network who have published an article, birthdays, promotions, work anniversaries and so on. You'll also see people who have followed you, engaged with your content and endorsed you.
Now all the updates are in one place; after visiting your homepage newsfeed, it's the next place you'll want to go - it's the place to be social.
More
Links to post a job, groups, ProFinder (not yet available in the UK), Lookup and Slideshare are grouped under the More heading. Here you can also access LinkedIn's business services, including advertising; this is also where you can create a Company Page.
Groups
Groups now sit under the More tab. There are not many changes here except to say that groups can no longer be used to demonstrate your interests, and it's no longer possible to research which groups your customers and prospects are using - the only search option is within the group itself.
LinkedIn Learning
I am very excited to see this as part of the menu bar, as I have just created my own course for LinkedIn Learning on getting ROI from your social media marketing. LinkedIn Learning was launched in September 2016 and promises "a personalised, data-driven learning experience".
Company Pages
Recent company page updates are now included alongside About us descriptions.
With a premium account I can now see more information for companies that have over 30 employees with a LinkedIn profile. I can view graphs for employee counts, employee distribution and headcount growth, new hires and details of notable company alumni and job openings.
Features lost
You can no longer change the order of sections on your profile: I found this quite useful, particularly if there was a project or publication to highlight.
Saved searches: These are no longer available on a free account. This is a big advantage if you're using LinkedIn for lead generation, so it might be a good reason to upgrade.
Notes and Tagging: The feature to add notes and tag contacts with information has been removed. As this couldn't be exported I wasn't a huge user of this feature anyway.
Export connections: There's no instant download option for exporting connections - you will need to visit privacy & settings to request "an archive of your data". I do this once a month.
Metrics and ranking
The new homepage shows the number of profile views. When you click on this (to see who your viewers are), you can see the time period for this (it's likely to be 90 days) and the percentage improvement on the previous week. There's no graph to check week-by-week and no indicator of which activity has contributed to the result.
The How You Rank feature has been removed. This was useful for benchmarking, identifying ways to improve a profile and influencers. An under-used feature which is no more.
This is the biggest loss, in my opinion. The only stats you can now access are via the Social Selling Dashboard.
Also, when looking at who has viewed your profile - there is no prompt to get in touch; instead you need to click through to a profile and action from there.
Hopefully that will bring an end to random connection requests, which will be the biggest improvement by far.
A note about LinkedIn account types
My advice is to set your objectives and understand what LinkedIn can do for you and your business. If you're hitting barriers with a free account, then take a free trial of a premium account and evaluate the benefits:
a business plus account costs from £35.99 (monthly billing);
a sales account costs from £53.99 (monthly billing);
a talent (recruiter) account costs from £77.94 (monthly billing).
Copyright © 2017 Luan Wise, Marketing Donut's lead expert contributor on social media.
contributor
Luan is author of the award-winning book 'Relax!...