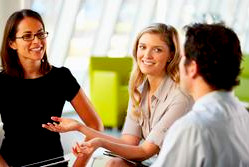 When a fan once said to violinist Fritz Kreisler "I'd give my whole life to play as beautifully as you just did," Fritz answered, "I did."
He didn't just read about the theory of music every day; he played the violin - a lot.
It's the same with Lewis Hamilton. He has spent thousands of hours sitting behind the wheel. He certainly hasn't just been reading the Highway Code for years.
So, when you're talking with others and want to say the right thing, remember the only way to succeed is to practise saying what you want to say until you get it right.
I'm sure you're familiar with the famous quote from George Orwell's Animal Farm - "all animals are equal, but some animals are more equal than others".
It's the same with communication - all sentences are equal, but some sentences are more equal than others. The bits you need to practise include your openings, your elevator pitch, your responses to challenges and questions that get people talking.
These are your critical communications and they are the ones you need to practise, out loud, as much as possible:
The opening sentence of a presentation. A great start builds confidence - for you and your audience, letting them know that this is going to be a great use of their time.
Your opening sentence at a meeting. This sets the tone for the whole thing. Which meeting you would you rather attend? One starting: "welcome to the meeting; let me read out the ten point agenda" or one that begins "welcome to the meeting. The reason we're here is because - afterwards - we need to be able to do X, Y and Z. And as soon as we can, we'll finish."
Your elevator pitch, so you quickly impress everyone you meet.
Power questions, so you get the other person talking about the topics you're most interested in.
Answers to your most dreaded sentences. Prepare and practise how to respond to the things you dread hearing others say. That way, you don't dread them any more.
So, look at today's diary and identify the most important bits of your communications. Practise saying them out loud, a lot. It'll make a huge difference.
Copyright © 2016 Andy Bounds, communications expert, speaker and the author of The Snowball Effect: Communication Techniques to Make You Unstoppable. You can sign up for his free weekly tips here. This blog first appeared here.