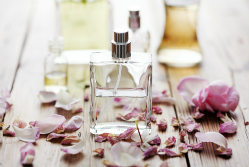 Business advertising spend in the UK hit a new high of almost £14bn in 2013 and is set to increase to £14.8bn this year. But are businesses getting their money's worth?
Personally, I doubt it. And the reason is that most businesses will miss out on one essential ingredient: experience.
Experiential marketing helps consumers contextualise the narrative behind your product and service.
Let's take perfume as an example. Perfumes are, functionally speaking, a mixture of ingredients that produce a pleasant smell.
But people don't wear perfume for the constituent parts; they buy it for the experience, they buy it in the hopes that they will feel attractive and desirable, and they buy it to give them a sense of confidence.
How is this experience achieved? By creating a holistic experience of the product.
It starts with advertising. Perfume ads usually feature a model sauntering around looking sexy; there is usually a husky voice saying abstract words like "adored" or "eternal"; and there is either lots of colour, for fun adventurous brands (think Joop!), or black and white, for brands that focus on being sexy and powerful (such as CK).
Next comes the in-store experience. The bright lights of each perfume shelf, the imagery displayed nearby - all are designed to continue the experience.
The bottle is also key - it takes the experience from store to home. Some are rough and jagged, others are sleek and curved.
And every time the customer uses the product, they experience that vision.
How does this translate to my business?
You might say: "But my business is in accounting software, not perfume."
But you can still apply the same thinking. Experiential marketing relies on bringing together five distinct dimensions into one holistic experience:
Feeling. What will it feel like to use your product or service?
Sensing. How do customers physically sense your product?
Thinking. The experience still needs to take into account the rational, logical value of your product or service. How obvious can you make the benefits of your product? Can you illustrate its potential with a demo?
Acting. What behaviours will your product help to facilitate? Changes in behaviour can be highly motivational and empowering, such as Nike's classic Just do it tagline.
Relating. How does your product or service link the customer to others, or even to a projection of their future self?
As the Chinese proverb goes: "Tell me and I'll forget; show me and I may remember; involve me and I'll understand."
Copyright © 2014 Richard Edwards, director of event and customer experience specialist Quatreus.