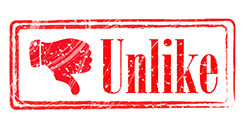 I recently went to the Social Customer Service Summit run by Our Social Times. The event was attended by major brands and technology providers in the social customer service space and looked at all aspects of social customer service in relation to larger organisations.
But if you are a small business or an entrepreneur is this relevant to you?
Let's assume you have a social media strategy in place. No doubt you have read plenty of hints and tips about social media etiquette; how Facebook and Twitter differ from LinkedIn; how Pinterest, Instagram and Vine will transform your business; and you are up to speed with what you need put on YouTube.
But you may still be wondering if social customer service really is relevant to you and your business. Here are some facts to consider:
So what needs to be done to make social customer service in your business a reality?
Well, it depends on who your customers are and how they behave. As a small business, the chances are you know exactly who they are, whether they are active on Twitter, Facebook and LinkedIn and you also know how they like to interact with you. Some will prefer email, others will prefer to use the phone or they may — lucky them — get the chance to talk to you face-to-face.
Controlling the customer experience
As a small business you can control exactly what sort of customer experience your employees give your customers, and the fact that you treat your customers in such a personalised way is something they value as much as you.
The challenge comes when your business starts to grow. At present you probably use Twitter and Facebook to get the message out and hope that people hear what you have to say. The question of how to deal with customers who complain on Facebook or Twitter probably isn't front of mind at the moment.
But as your business grows it has to be.
So think ahead to avoid disappointment and consider the following:
People. Make sure your employees know your code of conduct on Twitter, Facebook and other social media as soon as they join. You might have to provide training before letting people loose online as you would on the phones or when responding to email.
Process. Make sure you have a series of steps in place to deal with a complaint logged on Facebook or Twitter. Don't ignore it — a person with 3000 Twitter followers who posts something negative equals 3000 complaints.
Place. Social media is a public domain. Any good business owner that has a disgruntled customer in their shop will look to deal with the situation in a private and discreet manner. The rules are exactly the same online.
Personality. Ultimately, social is an amazing platform that lets you and your business show its personality to the world. Don't go all corporate — people are expressing their views and feelings, so respond in kind.
Plan. Try to plan for a crisis. As the saying goes, we don't plan to fail but we will if we fail to plan.
Marc Duke is a marketing consultant.