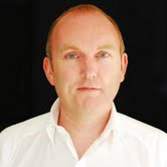 The phone has become an integral part of our daily lives. Consumers browse for information, use price comparison sites, and involve friends and family in purchasing decisions — all from their mobile handset. As a result, mobile advertising is having a much more serious impact on the entire purchasing process.
It used to be if you wanted consumer awareness you advertised on TV; if you wanted conversions you invested in coupons. But with the ever-increasing popularity of mobile advertising, the entire "funnel" of the consumer's purchasing process is changing.
So just how can an advertiser optimise mobile across all points in the funnel and what are the purchasing stages to be aware of?
1. Building awareness
Whether shopping from a smartphone or a tablet device, the purchasing funnel usually begins online as the consumer starts looking for a product or service to satisfy a need. Using mobile display and rich media ads can help significantly to drive consumer awareness at this initial stage.
2. Doing research
The next stage is the research phase. According to Google and research specialist Ipsos MediaCT, smartphone users performing a search are more likely to be in the later stages of the purchase funnel, continuing their research or even going to see a product.
The research found that the most common single action after a smartphone search was to visit a store in person, which was completed by 55% of respondents.
3. Taking time to consider
The consumer enters the consideration phase after they are satisfied that they have done enough research. This often involves using a mobile device in-store, comparing prices and looking at items while they are on the move.
This presents a prime opportunity for mobile advertisers to use location-based advertising in real-time. On the PC you can target someone sitting at home or in the office, but on a mobile device you can target the right person at exactly the right time, who has the right intent and is in the place you want them to be.
4. Making the purchase
Finally, the consumer enters the purchase stage, either in-store or on the mobile. Stats from the IAB show that 24% of consumers have bought a product or service on their phone, with the average transaction increasing from £12.20 to £17.49 in 2011.
So whether the consumer is at home purchasing via their mobile, or physically in-store after considering their purchase, mobile advertising can be a great facilitator.
The complex journey
The customer journey is no longer linear. Complex relationships exist between all advertising channels, whether TV, online or radio. But mobile is unique as an advertising channel: a recent presentation from O2 at the IAB Mobile Engage event showed that mobile was found to be 4.4 times more efficient than TV, and 2.6 times more efficient than digital advertising at driving incremental sales revenue.
The reason? Mobile enables advertisers to be with the consumer throughout the whole process, from initial awareness of a particular product or service, throughout the consideration phase, through to final purchase — and it's for this reason that mobile will continue to steal advertisers away from traditional media.
Tim Finn is head of EMEA at StrikeAd.