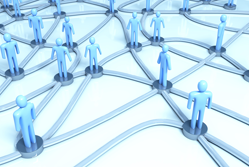 It's tempting to sign up for every social network out there — Twitter, Facebook, LinkedIn, Google+ and YouTube! But being on five or more social networks and giving all of them your half-hearted attention will not generate the right results. The reality is that as a small business owner (more often than not doing all your own marketing) means you just won't be able to give them the time and attention they need.
But which social networks do your ideal customers use? Do you actually know? I recommend that every small business owner finds out where their target market prefers to gather. In other words, which social media platforms have the highest concentration of their ideal customers? To do this, you can use Facebook's free advertising platform or LinkedIn's search features to research and find out who is using each network or take a look at a tool like Follower Wonk,
Sarah Orchard is an expert contributor to Marketing Donut and a consultant at Orchard Marketing Associates.
contributor
Sarah Orchard has more than 15 years' top level marketing experience on leading UK and global service sector brands.