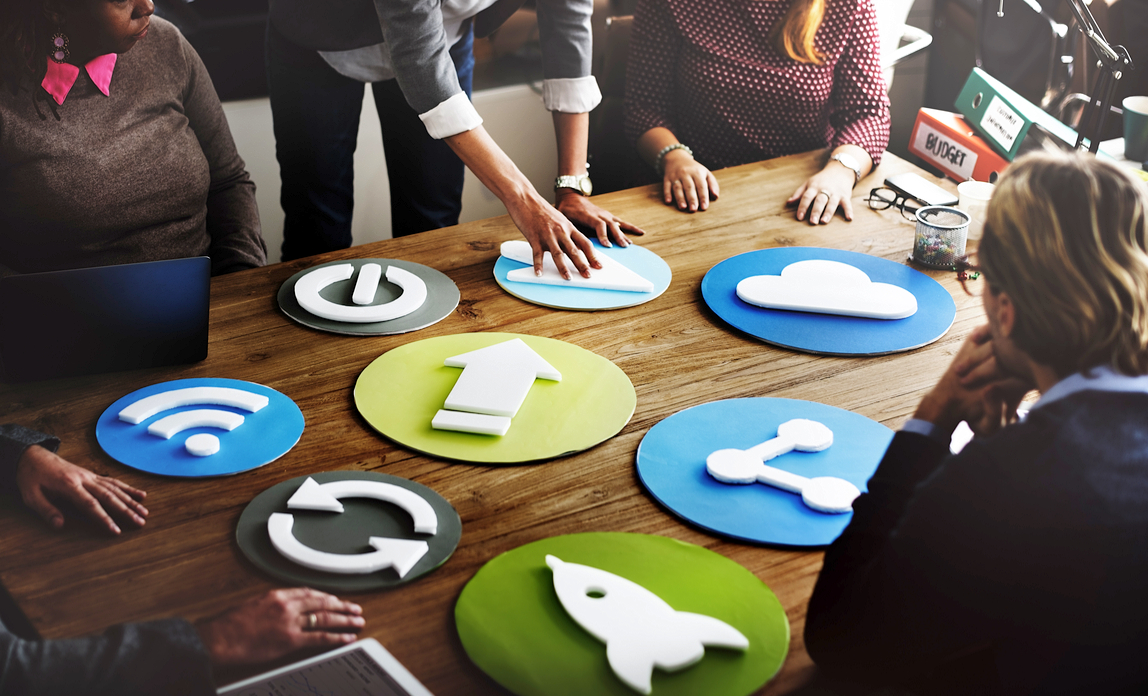 It's easy to get lost in a swamp of online marketing.
There are endless tools, trends and techniques that experts rave about and it can feel pretty overwhelming. Where do you start?
And what are the best ways for businesses like yours to promote themselves online, without feeling icky, investing a fortune or working on it full time?
I have a series of simple ideas for marketing your business that anyone can do - no matter what your tech skills are or the time pressures you face.
1. Blog consistently
You probably already know that a blog is a brilliant way to share content with your audience. The biggest benefit is once it's there, it's there for good. It's a place you can keep directing prospects to, without the burden of an expiration date.
The other fantastic thing about blogging is that you get to be creative with your content. Obviously you can write top-notch articles, but you can also embed video, audio, infographics, slideshows and more.
2. Listen and repeat
Publishing testimonials from your already satisfied client base is a really effective way to build trust with your audience - they're seeing the benefits of working with you in the words of their own peer group. Think about how you can start building up your collection:
Save any thank you emails received
Paste any Facebook shout-outs into a clean Google doc
Screenshot your Linkedin endorsements
Follow up purchases with an email asking for feedback
3. Tweet - live
Each time you attend a conference, event or seminar, live tweet the experience.
It's a great way to take advantage of the buzz surrounding any live event. Just remember to use the official hashtag and organiser handles to up that engagement.
4. Use push notifications
A push notification is a message that pops up with an update for your users. This could be letting them know you've published a new blog post, or it could be that you've added a new product to your online store.
Pushcrew lets you send notifications to Chrome and Firefox browsers, and Apple Push Notifications Service works with Safari browsers.
5. Curate content
Curation sites like Scoop.it, Storify or List.ly allow users to collate content on different topics. These sites are also often used as search engines in their own right as users assume the stuff on there is top quality.
Make sure you add your content so you're not missing out on another stream of traffic.
6. Pay what you can
Running a time sensitive "pay what you can" offer is an effective way to expand your reach and draw in those customers that are still undecided.
Once they've experienced, and loved, one of your offerings they're much more likely to come back and buy from you again.
7. Invite guest content
Expose your business to a whole new audience by posting guest content on your website.
Dip into your favourite online community and offer other (relevant) business owners the opportunity to write an article for your blog. This arrangement benefits everyone - they get access to your readership and you get access to theirs.
8. Advertise seasonally
Make the most of the holidays and big industry events by tweaking your ad headline copy. This kind of implied urgency really attracts those clicks.
9. Pay per click
PPC is an advertising model that gets visitors to your site quickly, but as you're paying for each individual click through, it can be pricey in the long term so you need to set careful parameters.
10. Get social - but be selective
Social media is a free online marketing goldmine - but it can also take up a lot of time if you try to rock each and every platform.
Think about the types of content your business lends itself to, and focus on those. For more tips on how to get social media working for you, I have a series of handy hacks to help you out.
What's next?
Now that you've dipped your toe into the world of digital marketing, you can now download our free guide with FIFTY online marketing ideas here.
Copyright © 2016 Gemma Went, digital marketing consultant.
contributor
Gemma has more than 16 years' experience in the digital world and worked for a variety of clients and agencies before setting up her own award-winning business.