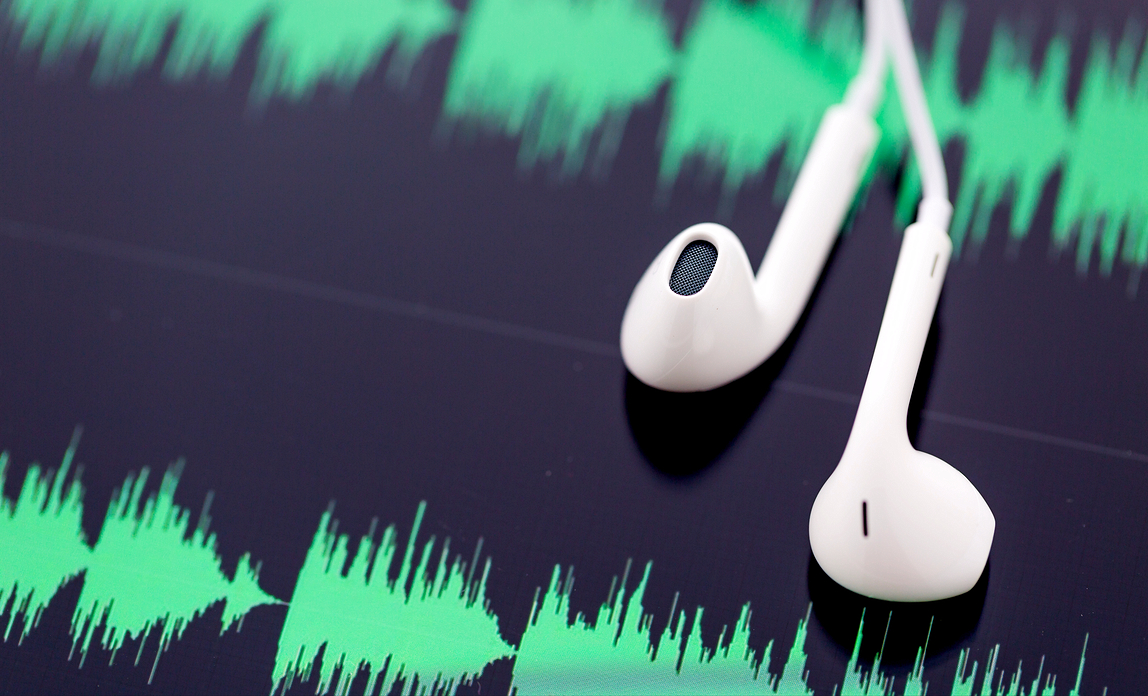 Podcasts help you connect to customers and they are surprisingly simple to create. Mark McCulloch, founder of WE ARE Spectacular, explains what podcasting is and how to make your own, simply and cost-effectively
What is podcasting?
A podcast is a Personal On-Demand (broad)Cast. It enables you to store audio or video snippets that you can watch on your PC or listen to on your MP3 player.
Why should I record a podcast?
By recording a podcast you will connect with communities who are interested in hearing about your business, catching up on industry news or getting helpful advice. Creating podcasts is cheap and easy to do and provides content that you can use time and time again on your website.
What do I need to record an audio podcast?
You don't need to spend a fortune to start podcasting. You will need a few basic things, some of which you may already have and some of which are free:
A good quality microphone (Shure or equivalent USB).
A laptop or PC.
Audio editing software. The best in my experience is Audacity and it is free.
MP3 encoding software such as the LAME download.
A web publishing service such as Google's Blogger.
How can I create my own podcast?
Voices.com is a great resource and gives the perfect recipe for podcasting for a small business. This is based on their nine-step plan:
Plan your podcast. Get a blog/domain name and create a theme for your podcast.
Write a script. Podcasts can be short and sweet or more sophisticated. Here's an outline of a podcast show that you could follow:

Intro monologue (who you are, what you're going to talk about): 30-60 seconds
Intro music jingle (repeat for each show so listeners identify the jingle with your show): 30 seconds
Topic 1: three minutes
Topic 2: three minutes
Interlude (music or break): 30 seconds
Topic 3: three minutes
Topic 4: three minutes
Closing remarks (thank audience for listening, thank guests, talk about the next show): two minutes
Repeat music jingle: 30 seconds

Set up your recording equipment. Ensure you have your microphone set up, test your tone, open your audio software and test it is all working properly.
Record your podcast.
Edit, mix and export your episode. This can be the technical and difficult part. Stick to your script and the plan you made earlier and make sure it sounds professional.
Upload your episode to a hosting provider. At a beginners level, I would suggest uploading to LibSyn.
Create your podcast episode and show notes. You will need a blog account so that you can post your audio blog here. Here are some tips:

Give your podcast a title
Number your episode
Add a short description for your episode
Add a hyperlink to the MP3 file for this episode
Add tags to help search engines identify the contents of your podcast episode

Burn your podcast feed. Use Feedburner (Google account login required) to create an RSS feed for your podcast so that feed readers will pick up your podcast.
Upload your podcast to iTunes and other podcast sites to maximise your coverage.
contributor
Mark McCulloch is a brand-focused creative marketer with more than fifteen years' heavyweight experience in brand and marketing, He has been responsible for brand repositioning and cultural definitions of the lastminute.com group of brands Europe-wide, and is currently working on global brand strate...