As the pandemic continues to recede and battered verticals such as travel look to restore their fortunes, Piero Pavone, CEO of Preciso Smart Bid Platform, outlines what he believes will be the themes of 2023 in Preciso's corner of the programmatic space
Firming up post-Google plans
The most important challenge real-time bidding platforms like ours face this year is to make sure our bidding application works as well as it does now when Google removes cookies. We already have a solution, and it works well, using first-party data and other parameters such as placement and time. But the last piece of the puzzle is to make the effect visible to the client in the way it is now.
At the moment, that is very simple - they look at the attribution of the sales and that is enough. In the future, without such clear attribution, it will be a bit more complicated. So, our priority is to recreate that experience so that clients continue to feel confident and satisfied with the results of their campaigns.
Travel to rise again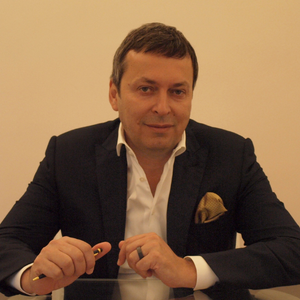 After three years, travel companies are moving forwards again. Many are relaunching their display advertising campaigns, so in 2023, travel will be one of our mainstream priorities. In terms of investment, everyone is increasing their budget, but travel in particular is returning to its pre-pandemic levels.
We think there is still plenty of space for display advertising in that market, even if there is also a big focus on comparison sites. There is still a need to invest in display, and we think that will be the same as pre-pandemic, combining display and performance advertising.
CTV comes of age
Obviously, there has been a lot of talk about Netflix bringing programmatic advertising into their operation this year, and we are watching how that develops. But the important point, in general, is that nowadays you can follow users to television in addition to mobile or laptop.
CTV will be part of the process from this point forward and opening a new channel like this will make a big difference. We have had the capability to target and bid on CTV for many years, but previously the volumes were very low. It is looking like next year will be an important one for programmatic in television.
Ecommerce shifting back into display
As with travel, ecommerce has really bounced back in recent months. Obviously, during the pandemic, there were boom times for many ecommerce retailers. But in many cases, those businesses were dwelling on influencer channels and relying on those kinds of partnership campaigns. We're now seeing them moving budgets back into display, and that's across the board - big and small advertisers, retailers and pure ecommerce players are shifting back into programmatic.
Copyright 2023. Sponsored post made possible by Piero Pavone, ceo of Preciso.