Are you disappointed with your email open rates? Your strategies don't work, and people don't seem to convert into leads? If you answered yes to these questions, this post is for you.
People love emails, so that's definitely not the issue here. Research shows that 72% of them prefer being contacted via email. Still, they don't seem to be opening your messages. Why is this happening?
Email marketing is one of the most popular, most effective ways of attracting more customers and leads. Low email open and conversion rates mean that you are doing something wrong or that you're missing out on a great opportunity. If your numbers fall back, it's time to take some action to increase those conversion rates.
Here are 22 ideas to boost both email open rates and conversions.
1. Use email marketing tools
Creating emails, saving contacts, sending and re-sending your messages, replying – everything takes time and requires a lot from you. This is where tools like Klaviyo can come really handy.
Such platforms are used for all sorts of email marketing activities, as well as storing data in a central place, getting reports and customer data insights, and more. If you have smaller projects or a smaller budget, there are some amazing alternatives to Klaviyo. Tools like Flodesk might not have as many bells and whistles, but they are simpler to use and are popular with both beginners and experts. Even better - they come at a far more reasonable cost and can help you significantly boost those conversion rates.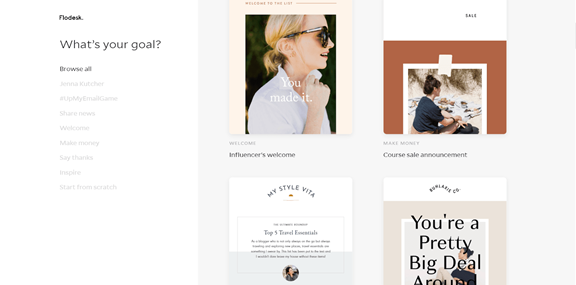 2. Trigger subscriber curiosity
When you open your email, is there a message or two that really stands out? A great email subject line does half the work for you. If you convince people to open the email in the first place, you've navigated the first hurdle.
Some ways you can trigger curiosity in subject lines are enticing questions, a teaser, or a bit of information that's exciting or confusing.
3. Be humorous
Humour is a great way to build a connection with potential customers and make them feel better about your brand. It can brighten a hard day for them, convince them to open your emails on a regular basis, and even prompt them to keep looking to learn more about your brand.
4. Use first names
People know that your emails are being sent to many, but a bit of personalisation can go a long way. To build a more personal connection with subscribers, address them by their first name. Doing this manually can take ages, but there are simple tools that can automate this task. Don't forget,, this is just one way of making your messages more personal.
5. Take measures to avoid spam filters
There are certain things that you can do to avoid your message ending up in the spam folder.
Avoid using the word 'free' in the subject line
Have an 'unsubscribe' option in your email
Don't just use uppercase letters in your subject line
Ask the subscribers to add your email to their contact list
6. Perform A/B testing regularly
A/B testing will show you if your strategies work and what you can do to improve them. Don't just guess what people like and dislike. Whenever possible, perform A/B testing. Tools like Hubspot can automate this for you and provide you with reports with minimal effort. You can also check alternatives for Hubspot.
7. Use emojis
People argue about using emojis in emails, but there are many proponents of the idea. While some might see this as unprofessional, emojis are a huge part of communication nowadays. People use them all the time in emails and on social media and they are great for showing emotion and making the text more visually attractive.
8. Ask them why they unsubscribed
You should give your subscribers the option to unsubscribe if they want to, but don't be afraid to ask them why they made that choice. You can redirect them to a page with a list of options when they click the unsubscribe button or send them one last email asking them about it.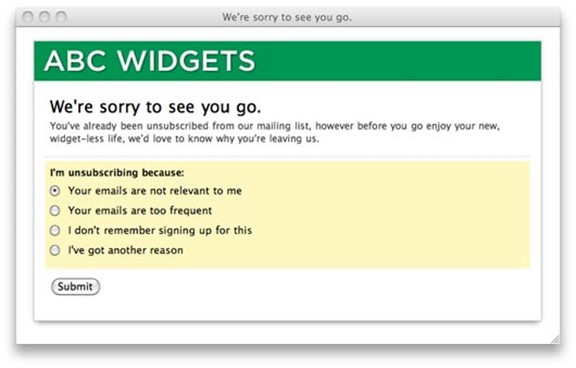 9. Always edit and proofread
Many people fail to proofread their emails thinking it is a waste of time or unnecessary. This is never a good idea. Not only does an email filled with mistakes look unprofessional, but the message can become confused or misleading.
10. Put a question at the end of the email
It's always a good idea to make people more curious about your brand. So, why not add a question at the end of the message? This might prompt them to interact with your brand or make them more interested in opening future emails from you.
11. Resend the emails with a low open rate
If an email did not work the first time, it might work the second time around. Tweak some parts of it to make it more attractive and engaging, pick a different time to send it out, and try again!
12. Make your content useful
This is the key to a successful marketing strategy. It doesn't matter if people open your message if the content in it is a disappointment. You need to make it reliable, give it some value, and make it useful to the subscribers.
13. Send limited time promotions
People have a fear of missing out, so they often jump at the chance to get something if it has a deadline. Take advantage of this and make limited time offers that will entice them.
14. Allow subscribers to decide the time
It is hard to determine when the best time is to reach out to your subscribers. Why not ask them? You can literally ask people when they want to get your messages. It will show them that you value their time and insight and can maximise your open rates in return.
15. Use opt-in forms for subscribers
Forcing people to subscribe to your list is annoying and very disrespectful. Allow them to decide for themselves whether they want to receive emails from you. This will tell you who's interested in what you have to offer, and your open rates will be much better.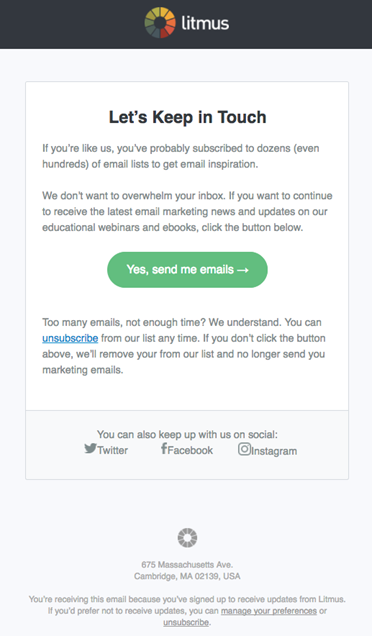 16. Use quizzes for more engagement
Quizzes are great for prompting engagement. People love these. Remember though that they don't have much time, so create quizzes that are short and to the point.
There are tools like Typeform and MailChimp that you can use to make quizzes in just a few minutes. Here are some alternatives for quiz making that you can consider.
17. Segment the email list
Your goal might be to have a big email list, but that's just part of your job. An email list can only work if it includes potential customers. If you want to capture their attention, you need to send out relevant emails that speak of their pain points. This is where segmentation can come really handy. You should segment your list based on age, location, gender, behaviours, etc.
18. Use quality images
Visual elements such as images have amazing open rates compared to plain text. If you want to make your content more engaging, stop sending out written emails all the time! Add some quality images and other visuals to boost engagement.
19. Send emails regularly
We are so focused on not overwhelming people with too many emails that we often fall short in sending enough of them. Subscribers can easily forget about your brand if they rarely get a message from you. Your open and conversion rates can only increase if you have a consistent strategy in place.
20. Make it memorable
People should remember your message long after they open it. So, don't change your name every time you send an email. Have a unique sender name, add a logo, and stick to the same elements such as brand colour and font.
21. Use stats
People love numbers and statistics. This gives them a sense of accuracy and strengthens your message, so don't be afraid to add some stats to your messages.
22. Keep it short
Subscribers won't want to spend ages reading through your content. If they want to learn more, they can go to your website or social media channels. Your emails are simply to inform, so keep them straight to the point.
Wrapping up
If you're not happy with your email open rates or want to improve your numbers quickly, you need to take some action. These 22 tips are a great start but even then, you must be constant with your strategies to make your conversion rates skyrocket.
Improvements in your email marketing strategy can't hurt even if you already have great open rates. Start testing them out to find the perfect ways to attract and convert your subscribers.
Copyright 2022. Article was made possible by site supporter Arianna Lupi, SEO executive at Skale.