One of the most vital parts of any business is having a marketing strategy that charts and guides the promotion of the business. A marketing strategy ensures that the money a business allocates to promote its products and services is wisely spent. Without a strategy, the total of a business' budget can end up being invested in one channel or one method only and fail to reach the optimal market. 
In order to create an effective marketing strategy, a business needs the help of a marketing manager. But with all the competition online, the job of a marketing manager can be a complex one. They need to understand the needs of businesses, their customers and how to stand out among competitors in the most innovative and unique ways.
Marketing managers play a key role in bringing businesses' products or services to the people who need or want them. They often work through many different channels to achieve this. These professionals are indispensable in the success of a business since their work can directly influence a business's profits and pricing strategies.
However, for many businesses, the option of hiring an in-house marketing manager is not possible because of limited capital, poor access to talent and a lack of skills and experience in a specific area. As a result, many businesses turn to outsourced marketing efforts.
Why outsourcing marketing efforts could be one of the best investments
For many business owners, outsourcing strategies for marketing, either to a marketing agency or a third-party services provider, is a smart solution. Here is why:
Businesses often work with the same strategies or tactics without exploring other options. But outsourcing is an effective way to move away from this and get access to marketing professionals who have a fresh perspective and can offer new ideas for innovating marketing efforts.
When businesses outsource their marketing to an agency, the agency is focused on one thing only: marketing. The skills and expertise provided are much more diversified to benefit the business.
Freeing up the time of employees 
Businesses that outsource make it possible for their in-house staff to free up their time and focus on the tasks they were hired to do, instead of dealing with marketing. 
When businesses need to act quickly on their marketing plans, relying on existing resources can hinder the efforts. Outsourcing a marketing agency or dedicated services provider gives businesses greater bandwidth to scale efforts quickly.
Hiring in-house marketing professionals can be very costly. This is because businesses have to pay HR teams to source candidates, spend money on resources such as hardware, rent office space and pay for added benefits such as insurance.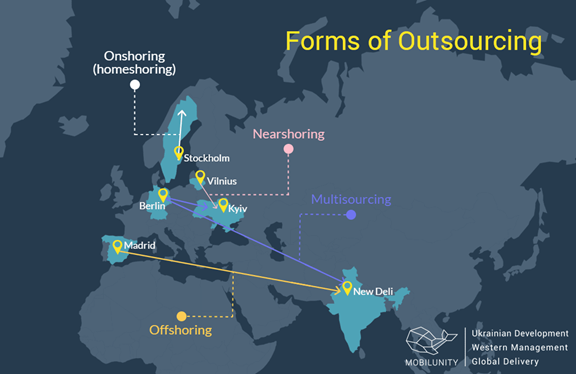 Why Every Business Needs to Outsource a Marketing Manager
Today, businesses that want to succeed in their marketing efforts efficiently and effectively have to invest in a marketing manager that can oversee a team of specialists who help them manage marketing campaigns and meet objectives. A marketing manager can help with: 
Marketing managers have the potential to assign marketing goals for the business and devise marketing strategies to help achieve those goals.  
Research is essential for marketing and if a business has a strong need in this area, they should look to recruit someone with extensive research skills. 
Imperfect marketing campaigns or marketing decisions based on inadequate research can hurt a brand. A business's success depends on how customers perceive the brand. A marketing specialist can help businesses to avoid wrong branding decisions.
However, many businesses do not have access to the right talent that have experience and skills in the above-mentioned fields. So, they turn to outsourcing. Outsourcing ensures businesses can hire candidates that understand a specific industry or field, are dedicated to one project and lead a marketing team in the right direction.
Where to Hire an Outsource Marketing Manager
Today, there are many methods for outsourcing professionals. For businesses that want to outsource marketing manager candidates, they can opt for any of the following routes: 
Several freelance platforms offer access to a large pool of talent. But it is important to understand that experience from marketing manager remote candidates on these platforms can be difficult to prove, as well as candidates' reputation. 
Networks such as LinkedIn can be useful for outsourcing candidates because it is easy to search for and find the right talent. However, these networks don't take care of the hiring procedure and it can be difficult to prove experience. 
Agencies are a great option for outsourcing marketing managers because they have access to many experts trained to work closely alongside businesses on one dedicated project.
The final word  
Having a marketing strategy is a very important part of any modern business today. Not only does it help to guide businesses in their efforts, but it can also help businesses to target the right audience while saving money. Businesses that want to succeed in creating and executing a successful strategy should look into opting for outsourcing a professional marketing manager that can guide a team and make businesses' objectives a reality. 
Copyright 2021. Article was made possible by site supporter Anastasiia Stefanuk, Mobilunity.