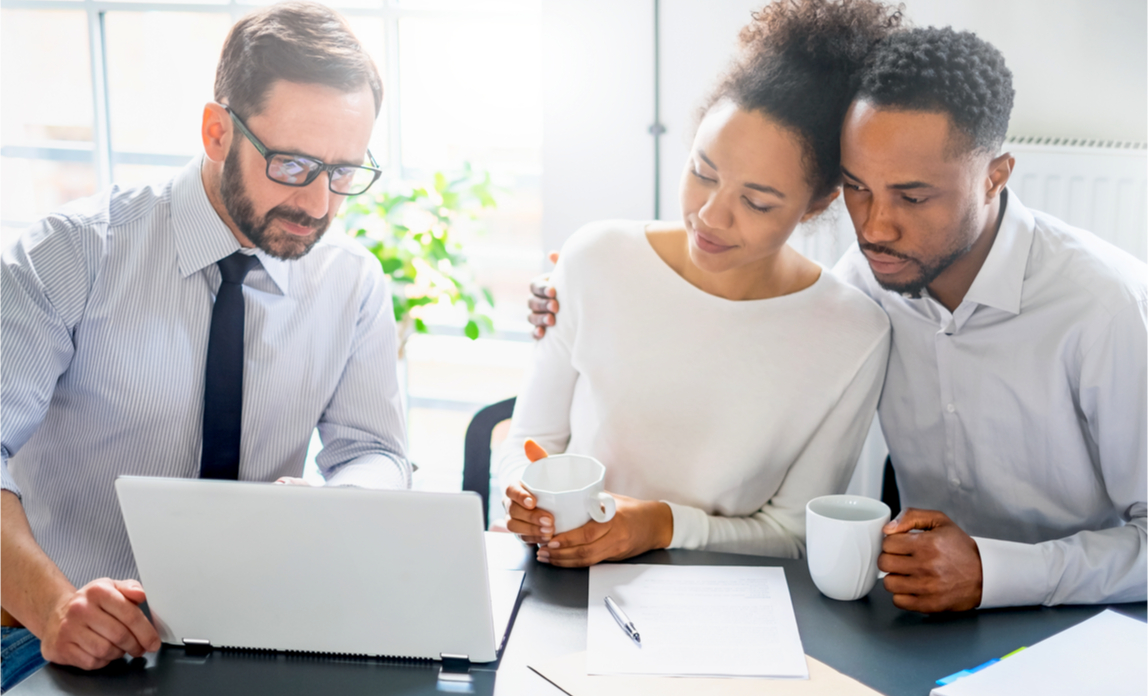 The primary goal of every loan officer is to determine the best loan program for the customer, and of course, close the deal.
To do so, you need to be well-versed in fine financial details such as debt-income ratio, APR (annual percentage rate), credit scores and so on. It also pays to be up to speed on debt statistics, and the economy in general.
However, keeping your business healthy takes more than that. Your loan agency needs a steady flow of repeat and new customers coming through your door - so generating leads, and converting them effectively, should be a major priority.
Here's how to attract more borrowers to your loans company.
1. Polish your digital branding
Establishing an effective online presence means reviewing your loan agency's business listings and social profiles across the board, to ensure they're polished, accurate and consistent.
Make sure to keep your information up to date. You can't risk losing potential borrowers just because you haven't updated something as simple as a contact number.
The next thing to check is customer experience. Are you consistent with your branding across profiles? Are you accessible on all appropriate channels? Is it easy to recognize your business, and distinguish it from your competitors?
What you're looking to achieve is high brand recognition, coupled with ease of use for potential customers. Nail these concepts to increase engagement.
2. Truly get know your clients
If you really want to stand out to potential customers, ask the right questions when they approach you for advice or a quote. As well as general queries about loan amount, collateral, and the like, ask questions that help you uncover their real worries and motivations.
These questions may include:
Do you know what's on your credit report / what your credit score is?
Do you understand how to apply for a loan, step by step?
Have you considered consolidating your debts to lower payments and save money on interest?
Have you spoken to other lenders? Do you know how their rates and terms compare?
Asking these questions will help you build a personal relationship with the potential borrower, increasing trust.
3. Manage your online reputation
Consumers can make or break the reputation of a company by leaving reviews on sites such as Google, Facebook, and Yelp.
According to data from Fan & Fuel, 97% of consumers take online reviews into account when they make buying decisions. Almost as many (92%) would be put off making a purchase when there are no customer reviews.
For these reasons, it's important that you're proactive in managing your loan agency's online reputation, and that you actively seek reviews and recommendations from happy customers.
You do need to accept that you won't make every client happy, and that you may end up with some negative reviews, no matter your efforts. But instead of panicking, respond by following up politely and professionally, and finding out what you can do to put the situation right.
By providing great customer service and working hard, the loyalty of your customers will grow, as will your positive reviews.
4. Be results-driven
Finally, it goes without saying that every loan officer's ultimate goal is closed loans. Don't undo all your hard work generating interest and leads by failing to respond promptly to incoming enquiries, or to follow up on quotes and conversations.
You can make yourself available via social media, or use phone calls or email to help keep the conversation going. Use the opportunity to address any lingering concerns the customer may have, and don't be afraid to close the deal.
Copyright 2019. Article was made possible by site supporter Tiffany Wagner, content creator and freelance writer for various websites