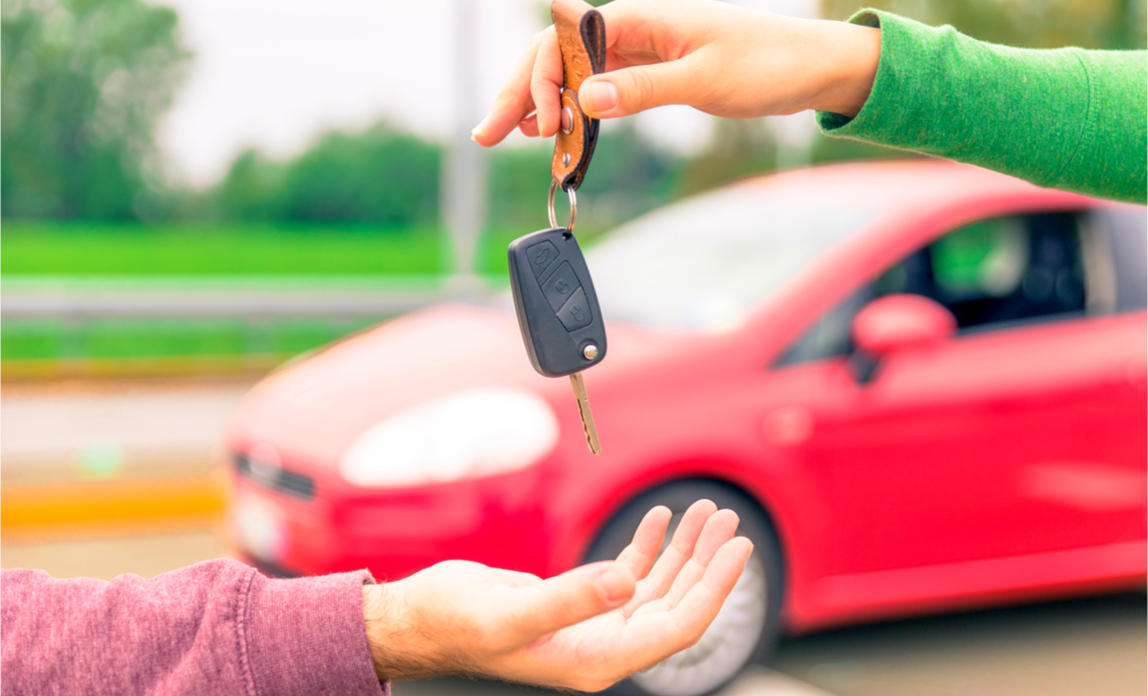 From company cars to commercial delivery vans, the market for used business vehicles online is vast. The internet provides sellers with the opportunity to showcase their vehicles to an enormous audience of prospective buyers across the UK.
However, competition is ferocious, so if you want to reach the right buyers and get the right price, you need to have your wits about you.
With this in mind, here's a brief rundown of how to sell your used car or van online.
1. Establish the value of your vehicle
Right off the bat, you need to establish a realistic price for the vehicle you're selling. Thankfully, doing so is easy - just head online and check what others are selling the same vehicle for. If yours is heavily modified, rare or unique, you'll need to do a little more research.
If you're selling a high-value vehicle, you can always remind buyers of the various car finance options available and direct them to an online vehicle finance calculator.
2. Take lots of photos
The majority of interested buyers will not be within your immediate vicinity. It's therefore up to you to provide the best possible images of your vehicle, to enable online viewers to form a good impression of what you're selling.
Use a decent camera at an appropriate time of day to capture your car or van at its best. For obvious reasons, you'll want to get it washed and waxed ahead of shooting.
3. Be descriptive yet concise
You'll need to ensure that all the important information about your vehicle is included in the description you write. However, balance this against the fact that most people are put off by ream after ream of unbroken text.
Describe the most important and engaging features of the vehicle using bullet points, tables and short snippets of text, to grab and hold reader interest.
4. Consider the season
Some vehicles attract higher bids at different times of year. For example, if you're looking to sell an all-terrain SUV complete with premium snow tyres and a roof box for skis, it should be listed at the beginning of winter. By contrast, something sporty with an open top will almost always sell for a better price during the warmer months of the year.
Unless you're in a rush to sell, it's worth considering waiting for the right time.
5. Respond promptly to questions
Try to bear in mind that every interested buyer probably has many other vehicles and sellers in mind. It's only a matter of time until they find a similar or better deal elsewhere.
Each time someone gets in touch with a question, treat it as a priority and get back to them as quickly as possible. The longer you keep them waiting, the less likely they are to go through with the sale.
6. Expect scrutiny
When a prospective buyer comes to inspect your car in person, expect them to scrutinise every last inch of it. Anything that wasn't 100% faithfully described in the listing or represented in the photos you published is bound to attract their attention.
Your job is to remain patient and accommodating, however many time-wasting tyre-kickers you encounter.
7. Be ready to haggle
It's unlikely that any would-be buyer will offer you the full asking price for your car or van outright. Whatever kind of price you're expecting, they'll almost always offer significantly less to start with.
Haggling might not be your strong suit, but you need to be ready to negotiate. In doing so, ensure you are at least moderately flexible with the price you're willing to accept.
8. Use multiple listings sites
Last but not least, it can be tempting to list your vehicle on a single major site like eBay and walk away.
However, different online marketplaces attract very different audiences, and you'll want to reach as many as possible with your offer. Use multiple sites for the best chance of getting the best price for your vehicle.
Copyright 2019. Article by poorcreditcarfinance.co.uk