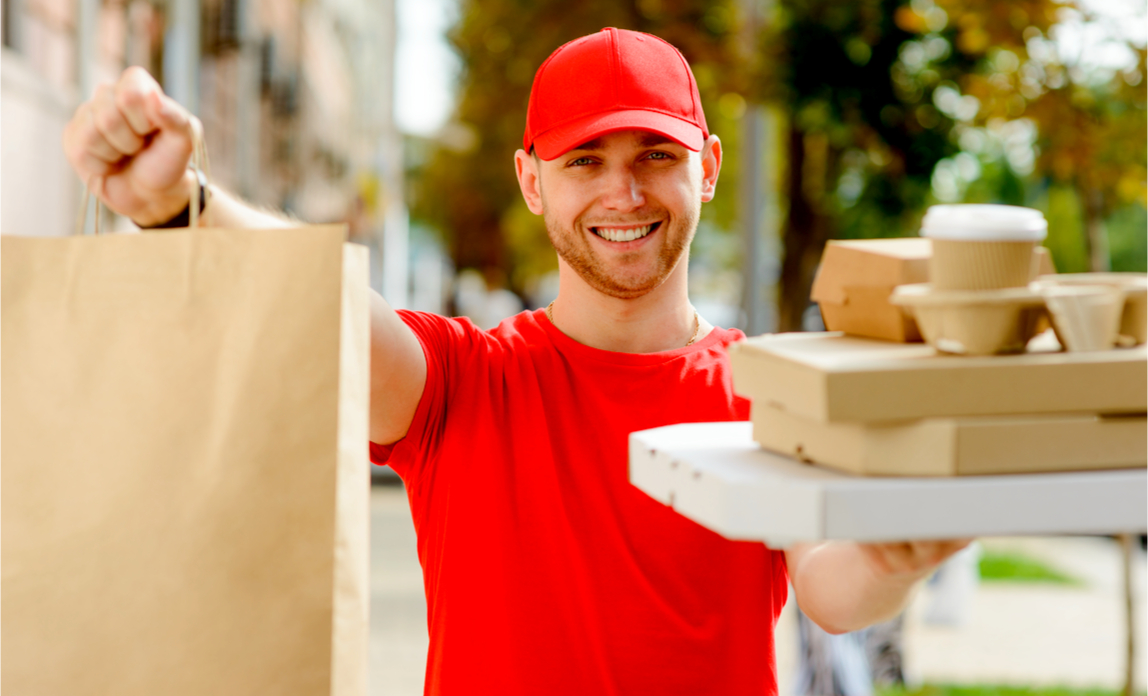 While the franchise market is believed to be declining in some countries, here in the UK it appears to be growing at a rapid rate. Today, there are over 900 franchise brands in operation in the UK. The franchise industry is believed to have contributed over £15 billion to the UK economy to date.
More and more entrepreneurs are seeking franchise opportunities to provide a better work-life balance. And, franchises are attractive because someone else has already done all the preliminary work to get the business off the ground.
Banks are also more likely to lend to franchisees because of their high success rates. So, with consistent growth, the likelihood to get funding, and the ability to have a better quality of life, those starting a franchise business are destined for success. Kind of.
While the franchisor has done the initial work for you, it is up to you as franchisee to keep the business operating. Just because there is an abundance of franchise opportunities in the UK, it doesn't mean you can hop in and just ride the wave. There is more work to be done.
Marketing – the key to franchise success
The tips below are designed to help you once you have opened your franchise business. They can also help you understand the potential returns from franchise opportunities before you make a final decision and invest your cash in a franchise opportunity in United Kingdom.
In many cases, much of the work will be done for you by the franchise holding company. But you shouldn't assume that they will pass along all the information you need. Sometimes, information gets lost along the way. Whether you are seeking information before investing in a franchise, or your business is in place and you want to attract more customers, be sure to ask these questions to make a franchise successful:
What is the value proposition that the franchise provides?
Why is the product or service different from that of the competition?
What problem is the perceived customer trying to solve?
What prevents the perceived customer from buying (what objections do you need to help them overcome)?
What are the demographics of the perceived customer? Income is important, but it is not the only piece of information that you should seek to understand. Consider age, gender, marital and employment status, presence of children, home ownership, disabilities and level of education.
What channels resonate most with the perceived customer?
Once you have this information, what should you do with it? Well, keep reading.
Developing a cross-channel marketing strategy for your franchise
A well-defined, cross-channel marketing strategy (or omni-channel marketing strategy) is paramount to your success as a franchise owner and operator. When thinking of your channels, you should consider the following options as a minimum:
Social media – key platforms include Facebook, Twitter, Instagram, YouTube, and Pinterest. (If you are a B2B marketer, you should add LinkedIn to your list and research whether your buyers are on Instagram and Pinterest before investing in those channels.)
Traditional marketing – this might include print advertising (advertising in the local newspaper), press releases (which can make great social media content in modern marketing), etc.
Community events and event marketing – events hosted in your local community, such as a fair or local business trade show, present a great opportunity to take a stand and talk to potential customers in person.
Whichever channels you use, your content and brand marketing should adapt to ensure you get in front of the right customers, at the right time, in the right place, with the right message. You need to consider your sales funnel and how your content marketing aligns with each phase of the funnel: awareness and interest; consideration and intent; evaluation and purchase.
Top of Funnel

Middle of Funnel

Bottom of Funnel

Awareness and Interest

Consideration and Intent

Evaluation and Purchase

Blogs and websites
Social media
SEO
Video marketing – company awareness and value proposition
Online advertising
Influencer outreach

 

eBooks
Case studies
White papers
Quizzes
Video marketing – product overviews

 

 

Free assessment
Video marketing – demo videos

 

 
The goal of aligning your content to the sales funnel is to ensure you nurture potential customers throughout the sales process, hopefully resulting in repeat purchases. And your content needs to be developed to engage those customers, regardless of which marketing channel you utilise to connect with customers.
Don't forget to measure your success
It is vital for all businesses to measure their marketing spend and return on investment (ROI), but perhaps even more so when your own money is invested in the success of the franchise. Develop a dashboard that outlines your performance against your goals. Look at click-through rates, web visits, video completion rates, etc. If you have a CRM system, look at what content that has been put in front of your customers and when. Then, look at whether those customers eventually converted.
Don't make hasty changes to your strategy though; sometimes it takes time for customers to truly notice your marketing messages. We often bore of our strategies long before our customers do. Just don't bombard customers. Aim for a regular stream of content.
Finally, stay on top of trends. Watch what's going on with social media and pay attention to new technologies that might be coming out. And keep your eyes open in your community. If a competitor shows up, make sure you get in there and figure out what makes them tick, and then make tweaks to your marketing strategy so that your messages keep you differentiated and relevant.
Copyright 2019. Article was made possible by site supporter Sheldon White