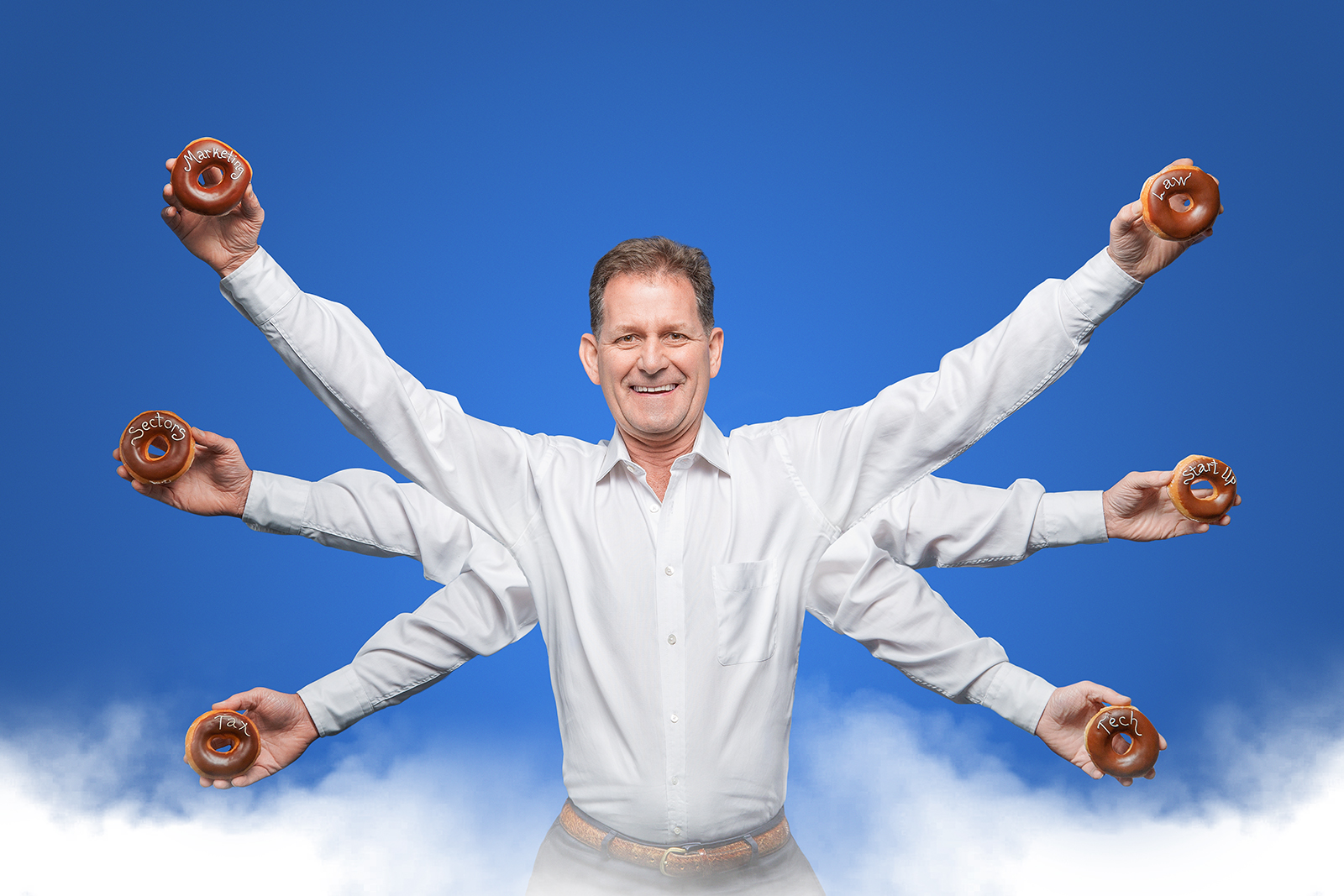 2009? For anyone running a business in the UK, so much has changed since then.
I remember 2009 well, and not just because we launched our first three Donut websites that year (Marketing, Start Up and Law).
We were in the middle of the deepest UK recession since the Second World War, but we had an aristocratic Russian meerkat called Aleksandr Orlov to cheer us up. He had just arrived on our TV screens to tell us about comparethemarket.com.
Gordon Brown was prime minister and the MPs' expenses scandal was in full swing. Businesses in the UK were struggling badly, so the Bank of England base rate had been dropped to an unbelievable low of 0.5%, a temporary expediency that ended up lasting for nine more years.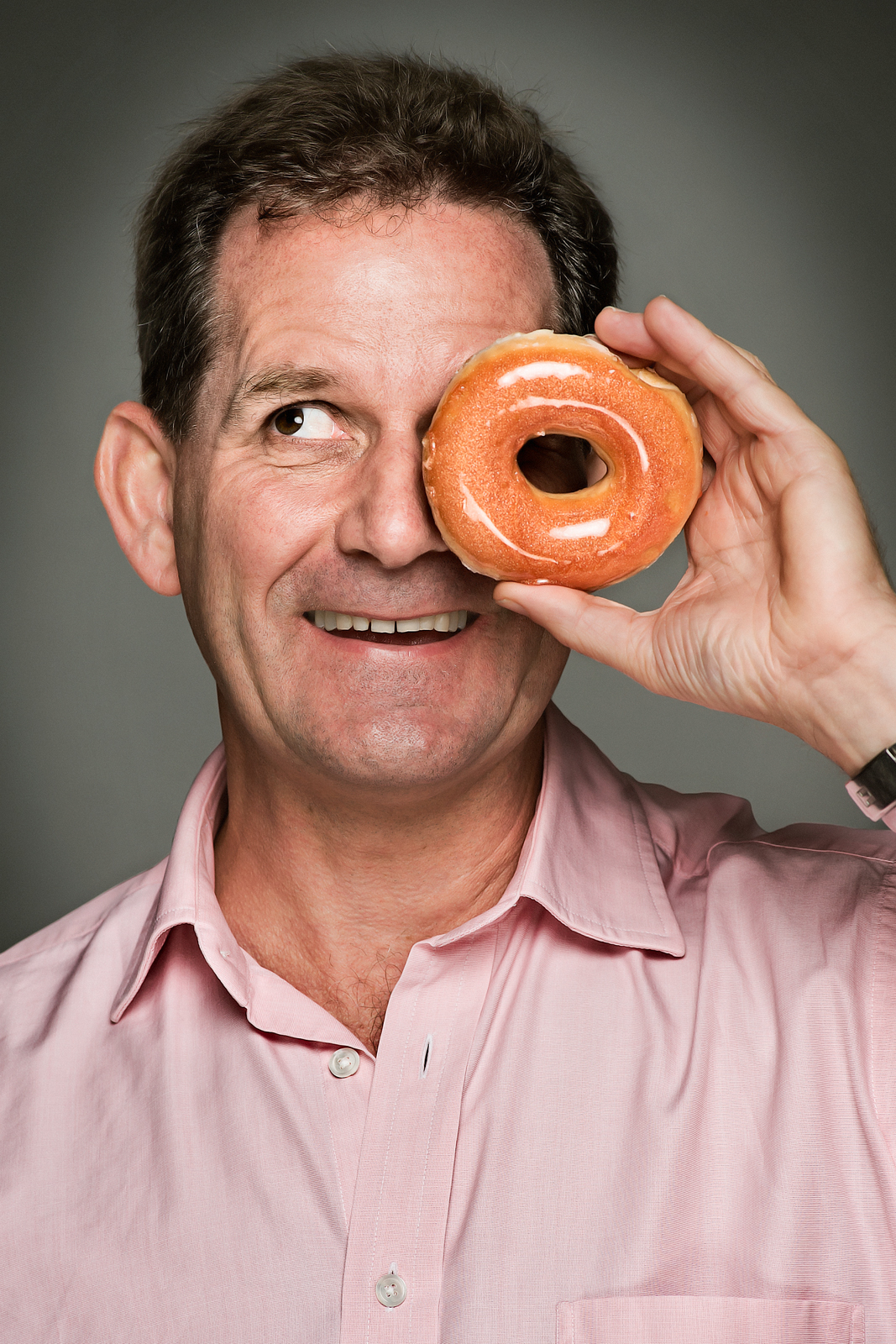 But what I really remember about 2009 was how difficult, and how incredibly risky, it was running a digital publishing business back then.
So much has improved, including the risk factor.
Let's start with the transformation of office life.
Having an office is now cheap as chips
In Bristol in 2009 we were coming to the end of a long lease on a four-floor office building that had once been a house. It was expensive, but there had been little else on the market when we originally moved in in 2000 and leases of this kind were par for the course at that time.
Atom had furnished and equipped it. We also did the cleaning, maintained the burglar alarm and the regulation eight fire extinguishers, and we fixed the plumbing when it went wrong. There were just three of us rattling around in the building to start with - with a bigger team in London - but we knew we would grow, and grow we did. Signing the lease was a huge financial risk which, luckily, turned out to be the right decision.
When it was time to leave in 2011 we were presented with a bill for £37,000 for dilapidations. It was yet another cost to bear, although we did manage to negotiate a better outcome.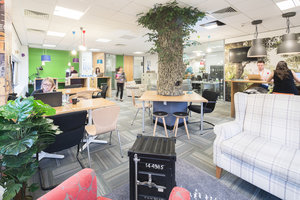 Fast forward to 2019, and Atom is now based in a co-working space. At DeskLodge Bristol, everything is included - desks, meeting spaces, super-fast wi-fi, reception team, mailroom and unlimited coffee. We work alongside dozens of other companies in buzzy surroundings that any marketing company would be proud of.
Yet the monthly cost per person is less than a quarter of what we were paying in 2009. What's more, Atom can leave at any time, without paying a penalty. The financial risk has disappeared.
Our software now works perfectly
In 2009 we had a phone on every desk, linked to a router and switching gear. Our chunky mobile phones will have probably been Nokia, while our PCs were Dell and our laptops Toshiba. Our Dell computer servers cost £16,000 and the tragedy was that we knew they would be obsolete in three years. These heavy, noisy machines were housed in racking and a mass of wires cascaded out of them and snaked around the whole building. All of this kit was horribly expensive and was in constant need of updating.
Worse still, the software crashed a lot. Our IT support company was forever investigating and rebooting things. We tried out various new software solutions, but it wasn't until we moved 100% of our computing into the cloud in 2017 that these problems ended.
In 2019 we take this all for granted. Everything works. We read a couple of emails on our 4G smartphones while we ride up to the fifth floor in the elevator each morning. Then we take out our wafer-thin laptops and start work in earnest. When someone bursts out laughing it is usually because one of us has messaged a colleague from just a few feet away. The 2009 me would have been shocked at the complete domination of online communication in 2019. But today I'm grateful for what it delivers.
The transformation of marketing
Back in 2009, everyone was talking about content marketing. At that time, businesses were just beginning to give their stuffy corporate websites a more friendly persona, they were posting blogs and they were starting to use social media sites to reach out to customers.
It's easy to forget how far we've come. Sure, Facebook, LinkedIn, YouTube and Twitter were already around in 2009. But most small firms were just dabbling with social media then. It was often something just one person in the business knew how to do; today, we're all social media savvy, everyone in the team gets involved and online customer engagement is at the heart of most business models.
Instagram - the platform that has driven the "influencer" marketing phenomenon - did not emerge until late in 2010. Since then, entire businesses have launched at very low cost and exciting new brands have become established thanks to the power of carefully curated image-based social media marketing.
In many ways we were ahead of the curve. We had a head start in terms of content marketing because we already understood the importance of freely-available, easy to-read, useful content that answered readers' questions. We had developed a friendly, helpful and authoritative voice at a time when experts still tended to talk down to people. This was the stuff that many businesses had yet to grasp.
Of course, like everyone else, we have been on a learning curve (and still are) when it comes to keeping up with the shifting sands of social media trends, SEO and online data. That's the fun part!
But content remains at the heart of what we do. Our guides, blogs, articles, news stories, FAQs, videos and checklists across six Donut websites get almost half a million page-views every month. Our 57,000 followers on social media give us fantastic feedback and support, generously sharing our content with their audiences.
Our 23,000 email newsletter subscribers are fully opted-in and more engaged than ever. Many more now read our content on their smartphones and hundreds of new subscribers are signing up every week. What's more, all this has given our commercial partners more valuable opportunities than ever before - to be seen, to reach out and to connect with our audience, the UK's 5.7 million-strong small business community.
There's no doubt that the past ten years have been absolutely transformative. The old distinctions have crumbled away; today, we're all consumers and we're all digital marketers. I can't wait to see what the next ten years have in store.
We know you've been on this journey too. So, what do you think? What were you up to #10yearsago? And what do you think the business world will look like in #10yearstime?
Tell us on Twitter @bizdonuts - we'd love to hear from you.