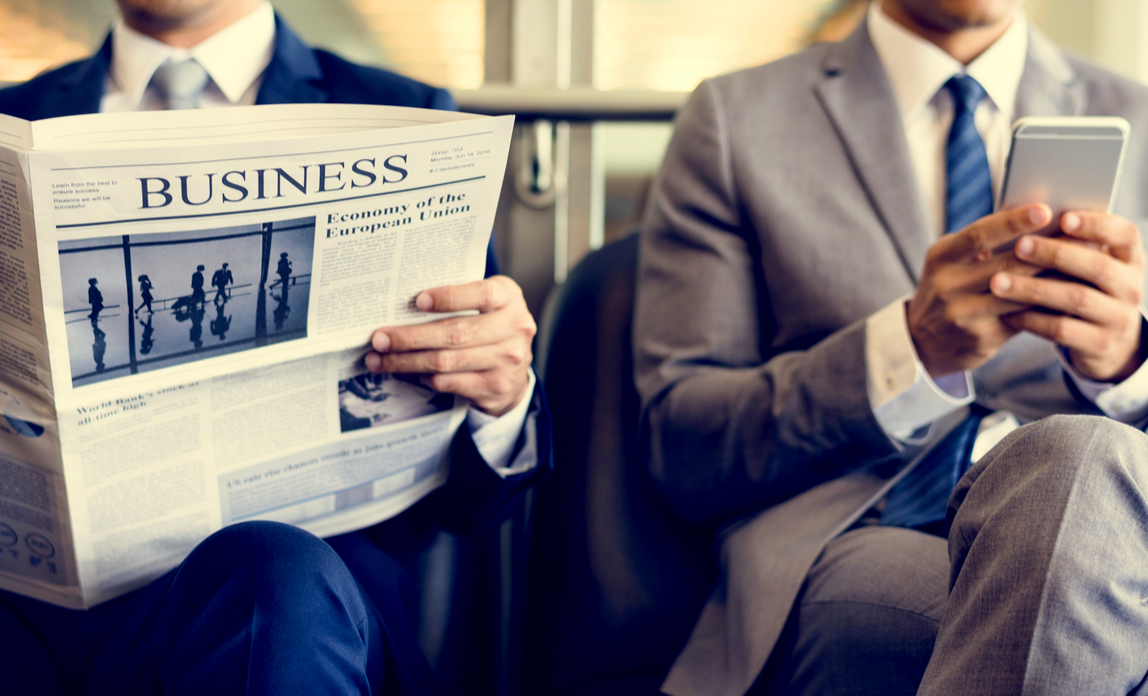 On my daily commute from Maidenhead to London, I often read a free newspaper, plan my next meal or nap for 40 minutes.
But there was a time where commuters sat reading their first edition Harry Potter novels, soothed by the thrumming of the train or the London underground.
Some 20 years later, the tube still plays the same tune, but instead of thumbing pages, commuters are swiping mobile phones and tapping hand-held devices.
Over the past two decades, newspaper print sales have plummeted. According to Roy Greenslade, professor of journalism at City University, the vast majority of journalists believe the internet is to blame.
Unsurprisingly, there are three times as many readers of news online, choosing personalised feeds and alerts pushed directly to their Android and iPhone devices, compared to those battling with paper broadsheets.
Reading habits in an online age
Neil Thurman, a Munich and City University academic, has analysed data from the UK National Readership Survey (NRS) for print and from Comscore for online. Thurman studied how much time was spent reading various UK national newspaper brands online and in print.
He said: "My research shows that while print newspapers are read for an average of 40 minutes per day, online visitors to the websites and apps of those same newspapers spend an average of just 30 seconds per day."
In short, online content is fast food, not fine dining.
The sad fact is that people don't read so much online; and that means that all those juicy morsels you have written about how wonderful your business services and products are, are not getting tasted.
Do we need to fall in love with print again?
Print makes us more engaged and stays with us long after the article, brochure or catalogue has been read as a physical reminder. As long as you're environmentally responsible, this is the perfect medium to really lavish some attention on your creative editorial because information is more likely to be digested in this medium.
My advice would be to treat print like a three Michelin star restaurant: make it appetising, attractive and full of flavour so that your prospects won't mind paying a little extra for your expertise and brand promise.
Sponsored post. Copyright © 2017 Karen Cave, Netitude.
contributor
Karen is a Marketer, Graphic Designer and Project Manager. Karen produces marketing campaigns that result in a healthy ROI, increased client engagement and brand awareness.
Expert content