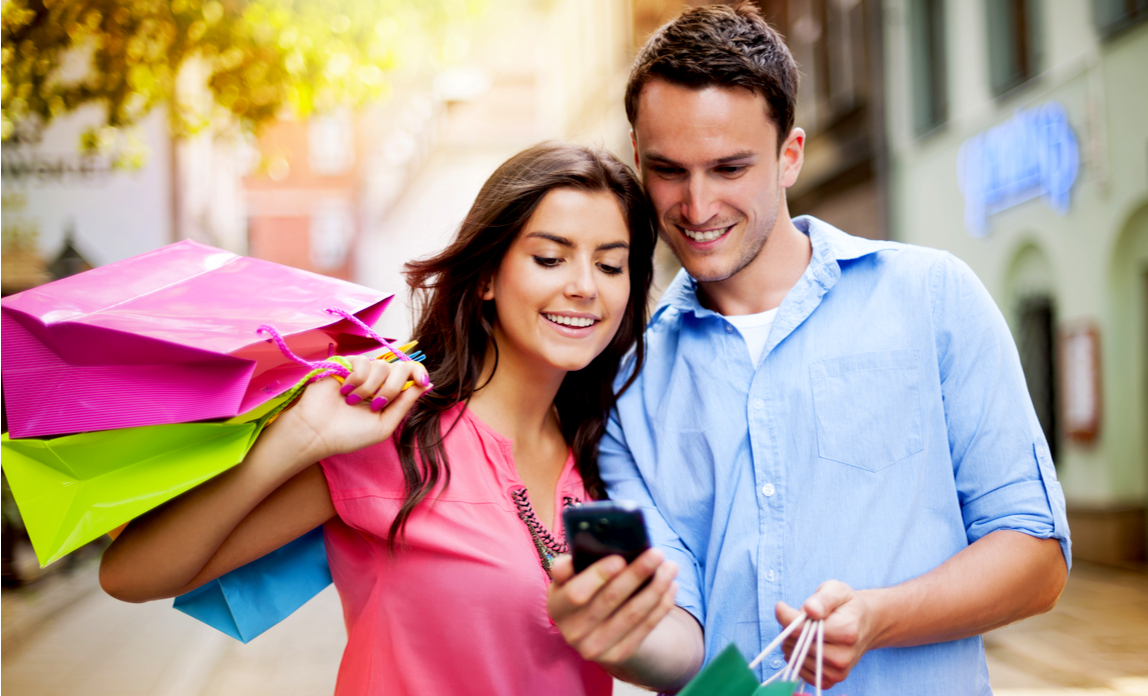 While the major online communication channels remain popular, there's one that continues to spectacularly outperform every other when it comes to driving retail traffic with immediate engagement. That is, sending a mobile text message via SMS.
Text messages have a 98% read rate, and nine out of ten text messages are opened within three seconds of being received. On top of this, 29% of people targeted with SMS opt-in campaigns respond to the message, with 14% of people targeted making a purchase as a result of the original opt-in message.
According to a recent survey by Biz Report, 49% of consumers say they would be happy to sign up for SMS marketing. The main reason for opt-in is to receive coupons (30%). Other reasons include: to get information (7%), to receive event notifications (7%), and to enter a competition (5%).
The impact of incentives
The most effective SMS campaigns offer some sort of value to their customers; value that they can't necessarily get elsewhere. While some people might sign up to get information about your company, what they are really interested in is saving money.
This means that when you are advertising your SMS campaign and focusing on getting people to sign up, you need to push the idea of exactly how it benefits your customers to do so. You'll want to give examples of sales or discounts they can expect to receive, and also add an element of exclusivity.
So how do you grow SMS opt-ins?
First create the opt-in message. Here are some useful tips:
Use a sender name rather than a plain five-digit number so customers know who is sending the message - they will be more likely to respond.
Use appropriate abbreviations, but avoid excessive text speak.
Use shortened URLs such as bit.ly to condense a website addresses. This will allow for a more visually appealing format.
Keep messages brief - ideally within a 160-character limit.
Use capital letters for important keywords such as call-to-action phrases, eg WIN.
The next step is convincing customers to opt in. One way could be to give customers the autonomy to choose what they want from the opt-in messages based on factors such as location or topic. Be transparent about your intentions so customers will not be annoyed by unwanted messages. Above all, be clear about what you are offering the customer.
The last step in growing your leads is figuring out how you will target your intended customers. This is where timing, database management, marketing and tracking become very important.
Getting the timing right
The phrase "timing is everything" has never been more crucial than in SMS marketing. Customers don't want to be woken up in the early hours by a text message, regardless of its value.
Likewise, you should be sending messaging in good time, but not so early as to risk the message being forgotten about. So, if you are having a sale at the weekend, get the message out to perspective customers on the Friday.
Keeping your customer database up-to-date is vital, and tracking engagement rates can demonstrate how successful the campaign is and which incentives attract the most interest. This data can help inform future campaigns and ensure you are targeting the right customers.
Text opt-in messages outperform other advertising and social media methods and drive sales. With SMS marketing, you can not only improve the efficiency of your marketing efforts, but you can leverage your customer base and reduce advertising costs, eliminating the need for the "spray and pray" approach to advertising.
Copyright © 2017 Matthew Winters is ceo of Veoo.