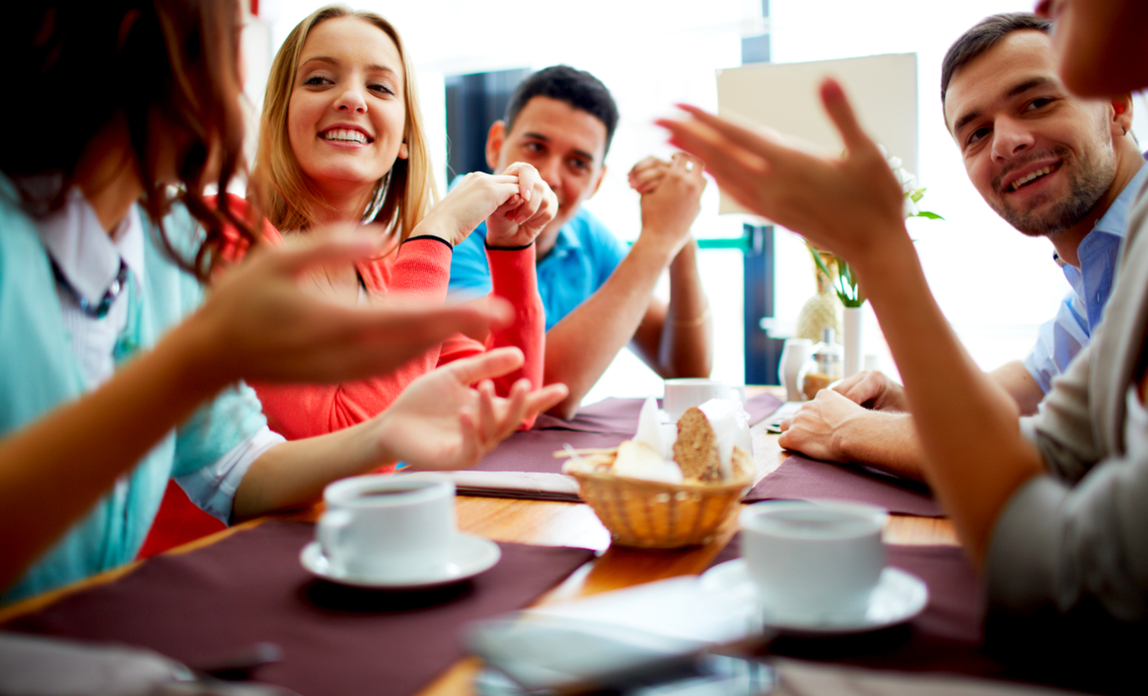 The direct selling industry has undergone a dramatic transformation in recent years. The industry first got established in the 1950s when Tupperware parties were the order of the day. Fast-forward to today and you will find an industry that has gone mainstream - appealing to a wide and diverse cross-section of society.
A recent study from the Direct Selling Association reveals that the number of young people (under-25s) working as direct sellers has increased by 16% since 2013. This age group now makes up 22% of the industry, equating to 88,000 of 400,000 direct sellers in Britain.
The direct approach
So why has the proportion of under-25s involved in direct selling increased so dramatically in recent years? The uncertainty of the jobs market has undoubtedly played a part. With fierce competition for jobs, many younger people are turning to entrepreneurialism, including direct selling, as an alternative way of generating income. But while direct selling sometimes starts out as a financial necessity, it can quickly become an attractive long-term career option.
Many young people are particularly attracted by the flexibility that direct selling brings, enabling them to achieve a healthy work/life balance and fit their work around their personal life. Other key factors in its rising popularity include the fact that it provides young people with opportunities to meet new people and discuss products that they are truly passionate about.
Cayleigh Galloway, aged 23, is a prime example of this new generation carving out a career in direct selling. Based in Portsmouth, Cayleigh has turned her love of paper-crafting into a successful business running crafting events in the local area.
"Originally, I was buying items just to feed my crafting hobby," she says. "But this has progressed to running classes and teaching fellow enthusiasts. I really feel like crafting is appealing to a younger audience now - people are enthused by the trend for making things. My generation didn't grow-up with Tupperware parties, so we have a completely different outlook towards direct selling. For me, teaching is easy because it's a passion."
A changing industry
The direct selling industry is now open to a range of products that can be showcased at parties including cosmetics, cleaning products, nutritional products, homewares and paper craft supplies to name a few, and we can only expect this to widen further. The breadth of choice means the contemporary direct seller will inevitably find a product they are passionate about.
The way in which direct sellers engage with customers and prospects is also changing – led by a younger demographic. Traditionally, direct selling was associated with the door-to-door sales approach. While this is by no means a redundant technique, other networking activities, such as social media, are now part of the marketing mix for direct sellers.
The use of online platforms such as Twitter, Pinterest and Facebook is becoming an essential weapon in any direct seller's arsenal, helping them to share products with a wider audience anytime, anywhere. Video formats such as YouTube enable them to build their profile and interact with their audience. And it's the tech-savvy under-25s that are driving this change.
New ways of working
The increased popularity of direct selling is also a reflection of the changing jobs market; many younger workers are attracted to the flexibility that the gig economy offers and they don't necessarily want a traditional 9-5 job. At the same time, direct selling offers a much more appealing version of flexible working than zero hours contracts – thanks to the fact that it gives young people control over their own hours and earnings.
Today's direct selling industry is vibrant and dynamic and yet in many ways it has a timeless quality that is appealing to sellers and customers alike. It's a business model that emphasises social interaction; and sales are typically conducted in person with products demonstrated to an individual or a group. The key for today's direct seller is being able to successfully strike a balance between traditional face-to-face interaction and digital communication.
Sponsored post. Copyright © 2017 Paula Gorry, UK business development manager, Stampin' Up! UK.