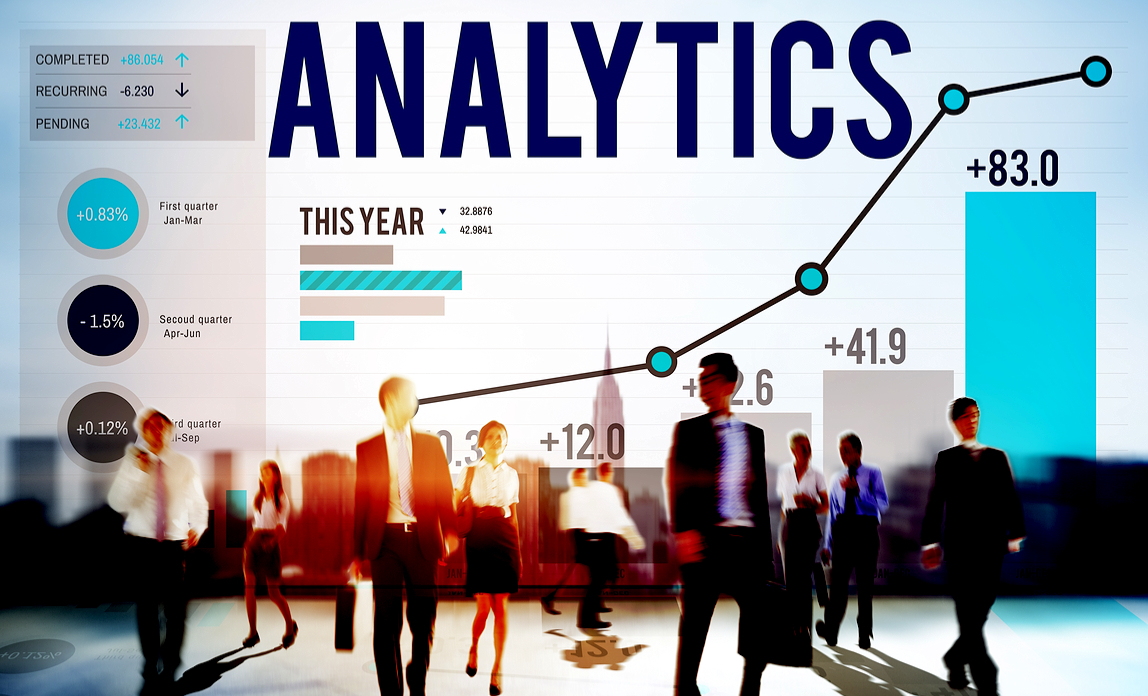 The planning process for the start of each new calendar or financial year is an ideal time to take a high-level view of how good your digital marketing really is. It's essential when reviewing what digital marketing is delivering from week-to-week or month-to-month that you analyse the returns from different digital channels and find out how well they convert on the website in detail.
Since digital media and technology are constantly evolving and given the rapid consumer adoption of the web, the continual launches of new mobile technology and the frequent social network platform updates, it's no wonder businesses are having to adapt to a moving target. This is challenging and there is a risk that your marketing activities will be pulled in different directions.
So I believe it's important for businesses to regularly review their digital capabilities and activities by benchmarking how well are they are using digital marketing right now. By using benchmarking techniques, you can perform gap analysis that will show where you are now against where you need to be and that way you can create a strategy and roadmap for investment to plug that gap.
Five ways to benchmark your online marketing
So what should you review and how should you benchmark? There are several worthwhile approaches you can use to benchmark online marketing:
Benchmark digital marketing effectiveness using analytics
When I am asked to review the strength of a brand in its marketplace, I start by requesting access to their analytics and business performance dashboards. I find that within digital marketing, companies that don't sell online often struggle to set up analytics to get the best results. Out-of-the-box Google Analytics can help you measure the volume of interactions, but you need to configure it to show business outcomes like leads and sales which then enable you to compare quality, value and cost through time.
Benchmark internal digital capabilities
By using benchmarking or scoring of capabilities you can:
Audit current approaches to digital marketing to identify areas for improvement;
Benchmark against competitors who are in the same market sector;
Identify best practice from more advanced adopters;
Set targets and develop roadmaps for improving your capabilities;
Communicate the current situation to your team and highlight investment priorities for different activities.
When we surveyed companies about their digital capabilities using our benchmarking templates we found that over half rated their capabilities as either Basic or Inconsistent. However, of the 720 firms surveyed, over a third rated their digital capabilities as Advanced or Optimised – and they could be your competitors.
Benchmark against competitor online marketing
Online, we can readily review the marketing approaches our competitors are taking, focusing on the key aspects of customer experience such as usability, accessibility and website performance. While these are important, broadening this out to the whole marketing mix is vital since you want to review how they are communicating their customer value propositions online. This will include their approach to product and service offerings, pricing and partnerships with other companies online.
Benchmark customer satisfaction
While we can review our own analytics and score competitors against different criteria, this can miss the customer perspective and that is a huge mistake. The feedback from customers can highlight problems with the online brand experience that isn't available through web analytics such as Google Analytics.
There is now a wide choice of online customer feedback tools to collect this type of data. If you work in a sector such as banking or car manufacture, for instance, then satisfaction benchmarks are shared anonymously between competitors, so they can see how they compare. But even if this isn't the case, using techniques like Net Promoter Score to determine satisfaction drivers are still valuable.
Review position in marketplace
Once you have both internal and external views on how well your digital marketing channels are delivering, then you can summarise everything in a tried-and-trust SWOT focusing specifically on digital channels.
As 2017 approaches, now is a great time to review your capabilities since you can use the benchmarks to show how far you have come with digital marketing. You can also see how you compare to competitors and most importantly you can see exactly where you need to make improvements.
Copyright © 2016 Dave Chaffey, Marketing Donut expert, the CEO of Smart Insights and an author, trainer and consultant specialising in digital marketing strategy. Dave has been recognised by the Chartered Institute of Marketing as one of 50 marketing gurus in the world who have shaped the future of marketing.
contributor
Dave Chaffey is a prolific author, consultant and professional trainer specialising in digital marketing strategy and optimisation. Dave has been recognised by the Chartered Institute of Marketing as one of 50 marketing 'gurus' worldwide who have shaped the future of marketing.
Expert content