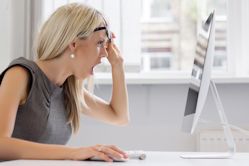 The use of social media has become an integral part of marketing a business but there are also pitfalls to watch out for. Here are seven tips on how to avoid getting into sticky situations on social media.
Spamming your followers
Sharing repetitive posts and overly-promoted or irrelevant content will turn off your audience, losing you likes and followers. Do your homework to work out which type of content works best for your audience. Find out when are they most active and which topics are most likely to be retweeted.
Ignoring management tools
Social media can be time-consuming but if you rush things, you'll miss opportunities to engage online and mistakes are more likely to happen.
Social media tools such as TweetDeck and Hootsuite can make managing your social networks easier; helping you schedule tweets and monitor hash tags. In addition, Buffer gives you the opportunity to keep up-to-date with changing trends and timelines with user engagement analytics.
Using irrelevant platforms
A lot of businesses make the mistake of signing up to and posting on all the social media platforms, even those irrelevant to their business. You know your audience better than anyone else; carry out research to determine what platforms are the most important for your target market.
Failing to proofread posts
Carelessly posting on behalf of your business can have a negative impact on the way your brand is perceived by your customers. So, carefully proofread any posts before hitting the share button.
Sharing content that isn't aligned with your brand
Your social media accounts should be a reflection of your brand and represent how you want your customers to see you. Make sure that everything you send out supports this message, including the content that you are sharing.
Inviting criticism
Inviting criticism can be fatal on social media channels; a well-documented example of this comes from British Gas, who carried out a live Twitter Q&A with its customers on the same day that it put up its prices. As a result of this, the company was bombarded with criticism and negative feedback, all in the public eye.
Failing to monitor who controls your social accounts
Carefully consider who has access to and control of your social accounts to protect your brand. Putting control into the wrong hands can be disastrous. When HMV made 60 members of staff redundant in 2013 a stream of Tweets narrated the course of events, resulting in a backlash from the public. It was later revealed that the company had left an intern in charge of their social media account.
Copyright © 2015 Sophie Greenwood, account manager for PR agency Peppermint Soda.
Related articles and resources
You may find the following articles and resources useful: