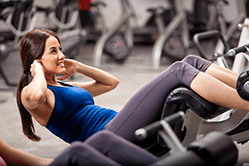 Business use of social media reminds me a little of the arrival of the mobile phone. While embraced as exciting by some, at the beginning, many found the idea of a mobile phone abhorrent. "Why would I want people to be able to contact me everywhere I go?" was a usual retort I often heard. Of course, over time usage grew and now most people would find it hard to live without their mobile phone.
There now seems to be a general acceptance among companies that social media is a vital marketing tool. And eventually companies will not be able to live without it at all. I think we are close to that situation already, although many organisations have failed to realise that this is the case.
Social media takes time
However, while most businesses are embracing social media, many are disappointed with the results they are getting. Having created their Twitter, Facebook or Google+ accounts, they simply cannot understand why customers are not coming to them in droves. It is akin to signing up for gym membership and then waking up the next morning disappointed that you don't feel healthier and you still aren't sporting a six pack.
The benefits obtained by going to the gym take time. They are a result of using the equipment correctly and planning a proper regime of exercise, which is adhered to and monitored over time. Social media is no different. The benefits to a business will take time to appear. They will be a result of using the correct social platforms for that particular organisation, and strategically planning and measuring success.
While more customers and greater client retention may be outcomes that result from effective use of social media, they are not the main objectives you should be concentrating on. Quite simply, social media is highly effective in two areas.
Social engagement
Firstly, social media is an excellent engagement tool. It's a way of obtaining attention in the marketplace and keeping it. However, this can only occur if companies provide their audience with value. Whether this is interesting information, easy shortcuts to get things done, games or competitions with great prizes, providing people with an interesting stage to voice their own opinions or making people laugh — your audience must get something out of the exchange.
The use of the word exchange is deliberate, because that is the nature of social media. In the first instance a company must provide value. However, social media should not be used as a broadcast mechanism. It is social. Therefore, when people take the time to contribute comments, ask questions and get involved, companies need to respond and make the communication two-way.
The reason why this engagement is so valuable to a business today, is that the most precious element in marketing now is to obtain people's attention. In this multi-channel digital world, it is hard to get and easy to lose. The most successful organisations, however, have the attention of their marketplace. Today, before a company achieves share of wallet they need share of time. Social media can deliver this.
Customer experience
The second aspect in which social media can play a big part is in delivering a great customer experience. Many firms can no longer demarcate themselves by what they do. In the experience economy, the opportunity to differentiate comes from how a company delivers.
Whether it is meeting customer's service demands, allowing them to have a voice in the development of new products and services or enabling them to share their own knowledge and practices with others, social media provides businesses with a fantastic opportunity for companies to enrich the experience they give to customers.
So how are you currently using social media? Are you trying to generate engagement and enhance the experience you provide customers or are you frustrated that having posted your profile on LinkedIn you haven't yet received one enquiry?
Now, if you excuse me, I am off to sign up for some violin lessons. I should be a virtuoso by the morning, right?
Grant LeBoff is an expert contributor to Marketing Donut and CEO of the Sticky Marketing Club.