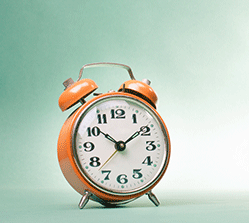 One of the most frequently asked questions I hear during my "What's the point?" series of social media talks is: "How do you find the time to do all this?"
My initial answer is, I'm abnormal. Don't expect to do what I do — I'm not an average social media user.
My daily routine involves switching off my alarm and checking Facebook, Sky News, LinkedIn and Twitter on my smartphone. I have the same routine before I go to sleep. A couple of times a week, I'll also look at Google+ and Pinterest. I might also look at Instagram at weekends.
I check in several times during the day — depending on where I am and what I'm doing — usually mid-morning and just after lunch, as my newsfeeds contain the most new content at these times.
But if I was a "normal" social media user, what would I recommend?
You need a plan. You need to know what you want to achieve and identify the best tools to enable you to achieve it. It's far better to use two or three tools really well than to attempt them all.
First, spend time planning your content. Using a calendar to plan evergreen content frees you up to focus on the real-time stuff.
Free tools such as TweetDeck, HootSuite or Buffer can help you schedule and manage your activity. Check out Nutshell Mail for a summary via email, and Crowdbooster for detailed analytics.
It only takes ten minutes…
If you spend time planning, you can maintain an active and effective social media presence in just ten minutes a day.
This gives you time to check your newsfeed or timeline, share timely content, and engage with connections or followers — say thanks, like or add a comment.
Social media needs to become a habit, just as email use became a habit 10+ years ago. Technology is here to make our lives easier. It's not fundamentally changing what we do — just how we do it.
It takes just 21 days to form a habit. In three weeks, social networking can become a part of your daily life.
How often should I post?
Research suggests the following posting frequencies work best:
Blogging: weekly
Facebook: three to four updates each week
Twitter: four to five times a day
Pinterest: weekly
Google+: two to three times a day
LinkedIn: two to three status updates each week
Once or twice a week you should check out who has viewed your profile on LinkedIn and participate in a group discussion. Regular participation will ensure you soon have a manageable habit to acquire news and information, and to engage in meaningful conversations.
If your timelines are filled with information that's not of value, you need to reset your filters. Don't be afraid to "unlike" and "unfollow". You can use Twitter lists to organise the accounts you follow into manageable groups, then select which lists you view and when. Your LinkedIn home page allows you to customise the updates you see regularly.
Start forming your social media habit today — the chances are you'll wonder how you managed without it.
Luan Wise is an expert contributor to Marketing Donut and is a freelance marketing consultant.