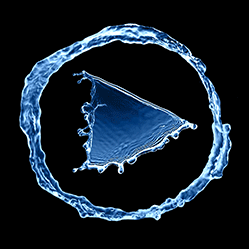 A one-minute video can convey as much information as 1.8 million words — that's according to a study by Forrester Research. Big brands recognise this and are increasingly running image-led campaigns to increase awareness and generate sales.
But what are the best ways for small businesses to harness the power of images and why are pictures so powerful?
Images can tell a story succinctly, keeping the viewer's attention because they convey emotions. Images are also extremely shareable, giving businesses the chance to reach a wider audience.
No more stale stock shots
Traditionally, brands have sourced images of "customers" by buying professional or stock photos, however stock photo libraries can feel stale or staged and images are often over-used. Brands today need real images that their customers will connect with, such as those shared daily on social networks.
Social media platforms are powerful tools to connect your brand with your community to co-create visual content. You might not have the budget to create all-star image campaigns but there are numerous ways that small businesses can echo big brands' success without breaking the bank.
Social sharing
Build your community on Facebook, Twitter and Pinterest to engage customers by sharing photos that may interest them. For example, an events consultancy could share photos of events they have organised; highlighting their expertise whilst offering expert opinions on food and drink.
You can also crowdsource images from your customers and members of the public. By using "real" photo and video content produced by the public in your marketing, your campaigns will truly reflect your customers, and in turn, your brand. Letting them get involved in co-creating your content is highly valuable because it creates a bond, making your customers more loyal to your brand.
Through image-led engagement, small businesses can raise awareness, building a community and driving sales and brand loyalty as a result. The social tools available mean that it's easy to get started quickly, and without spending a fortune — so what's stopping you? Snap to it.
Petri Rahja is CEO of Scoopshot.