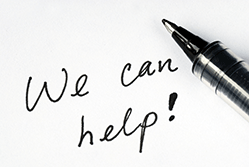 For the past few years our focus on getting up close and personal with our customers has increased. With the development of CRM systems and improved analytics we have gained a deeper understanding of who our customers are and how they shop.
Largely led by big brands with expensive systems we have learnt that the customer buying process is complex, usually involving several channels and multiple influencing factors. As this step change has taken place, smaller brands have had to sit on the sidelines and watch the big players reap the rewards of greater insight and functionality.
Thankfully the market has moved on and the playing field is now even. Plug and play technology has emerged onto the market that allows brands of all sizes to create intelligent, personalised marketing. For the first time ever, even the smallest of companies can build a personal dialogue with their customers.
So what does it mean in practice? Brought down to its most basic level, it's all about listening to the consumer and delivering a tailored service based on what you know about each customer. I always like to use the shop analogy — if someone walked into your shop, the conversation would probably go something like this:
Owner: Hi, Can I help you with anything?
Customer: Yes, I'm looking for a pair of brown boots in a size 6
Owner: Certainly, let me show you what we have in stock
It's a simple analogy but it illustrates a point. In face-to-face situations or on the telephone we would always find out what the customer wants and then aim to deliver it.
In an online situation we tend to just throw everything that we have at the customer regardless of what we know about them. We expect them to trawl through everything, even items that are not in stock.
There is no excuse for this "one size fits all" targeting, we now have the ability to personalise our marketing with ease and on many different levels including personalising a home page on a website, personalising the product selections shown to the customer when they visit our website, re-engaging with browsers who have left a website without completing a purchase and even sharing this information across channels.
So how do you go about this?
Collect customer data
Website browsing data, transactional data and demographic data can all be collected by placing code on your website. You can also encourage customers and visitors to register with you via sales order forms, newsletters and promotions. This customer insight will form the lifeblood of your campaign as it will allow you to target the most relevant products, messages and promotions to each customer.
Identify your opportunities
This data can tell you when and how to connect with your customers and provide them with relevant content. A good place to start is abandoned basket campaigns that re-engage customers who have left the site without purchasing. This is an easy way to make an impact on your sales as you are targeting customers who have already expressed an interest in a product by putting it in their basket or even going to the checkout. By sending a triggered email you can re-engage with the customer and capture this lost revenue. This sort of activity can gives you a revenue uplift of 8%.
Other levels of personalisation involve showing the customer their own unique web page, displaying personalised images, messages and even incentives based on what you know about them. Taking this a step further you can personalise product searches so that the products they are most likely to buy appear at the top of the search results.
It's important to keep in mind what you are trying to achieve — it's not just about finding ways to personalise, ultimately it's about improving the experience for the customer to increase their responsiveness. Although it may seem like a daunting prospect, view it is as a process of gradually getting to know your customers and building a service as personal as if they had walked into your shop.
Tony Lawes is managing director of

Sub2 Technologies

, providing plug and play technology that fuses multi-channel data to deliver real time personalisation.