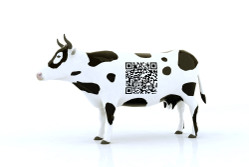 I'll be honest — I love advertising! Being magically sucked into the brand or experience as a consumer can be an extraordinary journey, sometimes painful, quite often exceptional. Maybe I'm a strange workaholic but to see how other companies engage with consumers is a fantastic and creative education we can all learn from.
I see adverts promoting brands, some encouraging social conversation, whilst others collect customer leads in return for voucher codes or even a test drive for your new Ford Focus.
However, this year I've spent most of it cringing at a particular advertising "shambles" — QR Codes (Quick Response codes) or barcodes as they are so often confused with.
Being a gadget fiend, I thought this would be brilliant, a quick scan from the phone in my pocket and I'm into a new world surrounded by captivating content from my favorite companies. But I'm consistently let down, time and time again.
It's the daft use of such codes that has been, I'm afraid to say, a real embarrassment for advertising — even worse when used as the sole call-to-action. Most of the time, I'm directed to a non-mobile optimised site, which leaves me lost on an unrelated page and walking away with less information than I started with. My latest copy of Marketing Week, which once had QR codes throughout, now only has one on an advert for a "Marketing College", and it doesn't even work!
And what consumer data is being captured? None. At least with a link to a Facebook page or even a SMS auto-reply (I'm biased, but hey, it works!), the advert will offer more for you and your customers. More importantly, your customers understand this effective technology.
Unfortunately, the abundance of common QR mistakes is one education we could do with forgetting. On top of that, a recent survey by Simpson Carpenter shows that only 34 per cent of your customers know what a QR code is used for. And of those that do, only 11 per cent have scanned one. Are you really happy neglecting two-thirds of your potential customer base?
How about the QR code added to the end of the Waitrose TV advert last year? For those that spotted it, they had about two seconds to grab the mobile phone from their pocket; download an app; wait for it to load and leap out of their chair to capture the code with the gracefulness of a catapulted "Angry Bird". This year, they've ditched the QR code for a Blippar tag. "What?", you ask. All I can say is...I hope you've got Sky+!
QR codes do have their place in your marketing activity and can really boost your business profile in many innovative ways to a very selected audience. John Lewis' recent virtual shopping boards is one fantastic example. No doubt, in time, more and more consumers will get to grips with what they are. How many will actually use it though, is still up for debate.
For me, the process is just too clunky and slow. Perhaps they should be renamed NRTQR (Not Really That Quick Response) Codes.
Dan Parker is an expert contributor to Marketing Donut and the marketing director of online SMS marketing specialists FireText Communications.
For another take on QR codes, take a look at John McGarvey's blog on mobile apps on the IT Donut