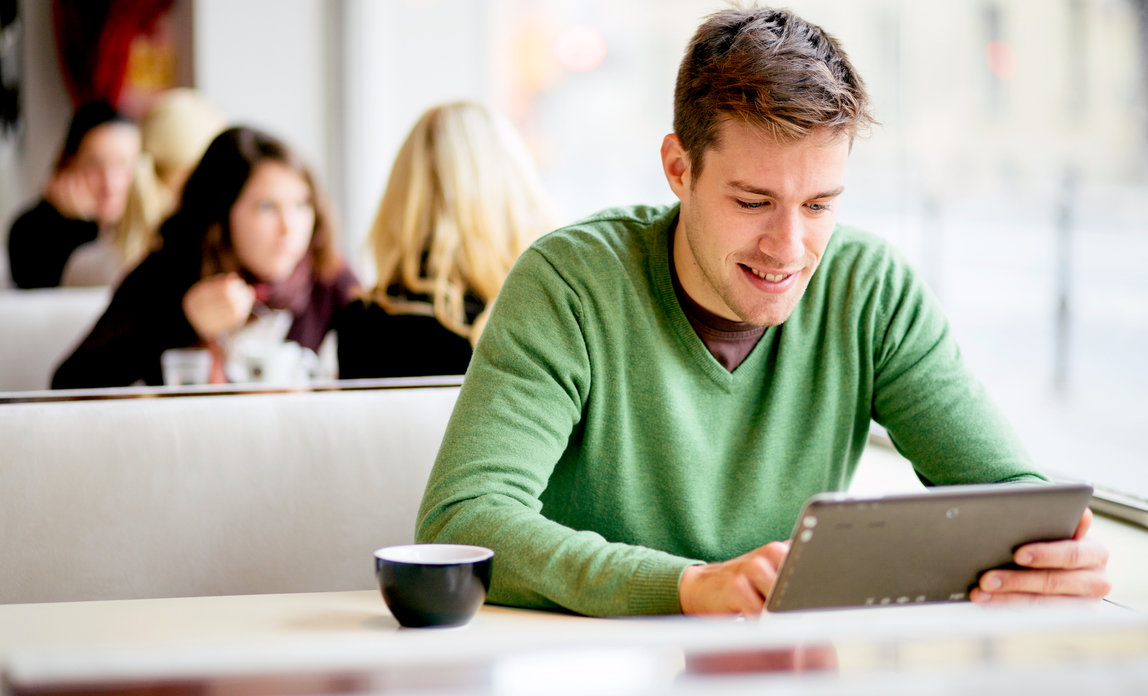 If you're a business professional, you should certainly have a profile on the business-to-business networking platform, LinkedIn
There are more than 500 million business professionals worldwide (20 million in the UK) with a LinkedIn profile. It's the perfect place to showcase your knowledge, highlight your experience and build connections.
1. What is LinkedIn?
LinkedIn's mission is to connect the world's professionals to make them more productive and successful. It's a social media platform where you can create a personal profile to tell your professional story; detail your work experience, courses you have completed, projects you have worked on, publications you have written and so on.
2. What is the LinkedIn audience like?
Some may argue that LinkedIn is becoming more like Facebook - in both appearance and the nature of some updates - but it is definitely a platform for business. User demographics lean slightly towards men, and almost a quarter of LinkedIn users are aged 18 to 29.
3. What are the hot topics on LinkedIn?
LinkedIn is a great platform for content distribution, whether it's a status update or a longer form post. It's easy to publish content on LinkedIn and feature in newsfeeds. If you're looking to become a business thought leader, LinkedIn is the place to share content.
4. What's special about LinkedIn for businesses?
While Company Pages exist on LinkedIn, most activity is conducted via personal profiles. After all, people do business with people. Building connections and using LinkedIn to stay in front of your network is the key to success.
It doesn't take much time to stay active on LinkedIn as the pace is slower than Facebook or Twitter. Ten minutes a day to check your newsfeed and you'll be able to gather plenty of valuable insight about people in your network and companies of interest.
5. Which businesses are using LinkedIn?
I haven't yet come across a business not using LinkedIn! They may not always be using it effectively, but they do have profiles set up.
Businesses should focus on using their Company Page as a content hub and empower team members to complete their personal profiles, build connections and share the company content in their own networks.
6. How do you get started?
It's easy to get started with LinkedIn. Only 51% of LinkedIn users have a complete profile, so if you have an account, but haven't completed all of the sections, maybe it's time to take another look?
Top tips for LinkedIn success
Make good use of your headline: Do not accept the default "job title and company name" setting. Use the 120 characters available to explain what your company does and how you can help. Your LinkedIn headline accompanies every piece of activity that people see on LinkedIn, so make it clear who you are and what you do.
List 50 skills: Whatever you might think about the skills section and LinkedIn endorsements, the skills you list are an important part of getting your profile found. People search for skills, so make sure you list the things you do (and want to do). These skills should also appear in the other sections of your profile - such as headline, summary and experience descriptions. You can list up to 50 skills.
Plan your approach to connecting: Think carefully about who you want to connect with. When you receive a connection request, accept and send a thank you message. If you're not sure about accepting, then reply, but don't accept yet... and send a message to find out more information.
If you send an invitation to connect, always personalise it with a short message.
Written by Luan Wise.
contributor
Luan is author of the award-winning book 'Relax!...