No matter how good your new product or service, it won't fly off the shelves unless you promote it properly. Try these road-tested techniques to make sure your target customers are aware that you have an attractive new product or service on the market
1. Give existing customers an exclusive preview.
Your key existing customers are the most likely to buy your new offer, so make them feel valued. Arrange one-to-one meetings to tell them about your new development and ask for their valued feedback in advance of the main launch.
2. Get your customers to spread the word.
Word-of-mouth marketing is the most effective form of advertising, so get your customers to work for you. Offer them a reward, such as a discount on their own order, for introducing a new contact to the new product or service.
3. Get customers through the door.
Use established products or services as door-openers. Give away taster sessions, free samples or discount vouchers when you make a sale of an existing product.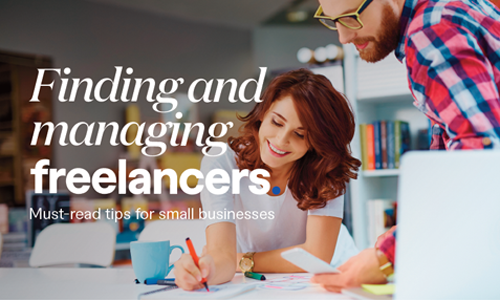 Did you know that 42% of SMEs believe freelancers are more productive than regular staff?
Discover how to find, manage, and deploy freelancers in your business so that you can get the job done.
4. Use special offers.
Offer a special introductory price or a two-for-one deal. Always check your margins and be clear about the duration of the offer before you announce a promotional price; do not leave yourself committed to a loss-maker.
5. Stress the benefits.
Create point-of-sale material that lists the benefits of the new offer. If applicable, put a sign up outside the premises, and update your website with a banner that promotes the new offer on the home page.
6. Get staff to evangelise for you.
Ask your employees to spread the word. Brief them fully about the benefits of the new product or service, and encourage everyone - not just salespeople - to tell customers and other contacts in their networks. Online social networking tools such as Twitter can be particularly effective for this.
7. Send updates to your network.
Use your customer database to tell everyone about the new product or service (but make sure you comply with data protection laws). Add brief details to everyday emails, too - you could add them to your signature - and include leaflets in outgoing correspondence to save on postage.
8. Make friends.
Affiliate marketing means teaming up with another business whose products or services attract similar customers to your. Agree to promote their new offer, while they promote yours. If appropriate, combine forces to see off a competitor.
9. Say it for nothing.
Make the most of free advertising. If you apply online, web directories such as yell.com and Thomson Local will include your business listing under a product or service category without charge.
10. Be an attention seeker.
Try to get publicity in the press for your new offer. Which magazines or newspapers have the sort of readers who would want to buy it? Create a press release that sells the benefits to readers, and include photographs if you can.