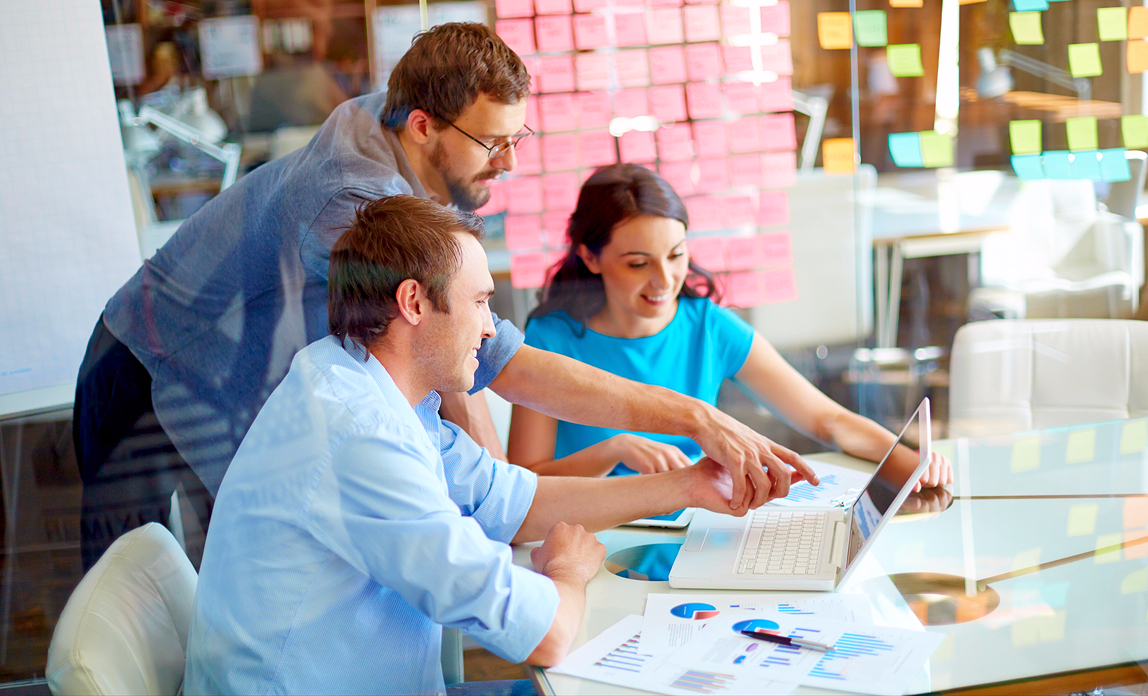 Andrew McMillan of Charteris looks at how employers can change the attitudes of their staff
How do you shape the attitudes of employees? Firms of all sizes use their mission statements and business goals to create a company culture that everyone buys into. If you are a small firm with a handful of staff, however, the language of company culture may not seem relevant to you. In fact, creating a positive customer culture is vital for any business, no matter what size or what sector they operate in. Indeed, when poor attitudes are allowed to develop in a small team, the results can be very damaging.
Communicating your vision to your staff
In simple terms this is all about communication and explanation. However, communication doesn't just mean informing people about the latest developments, it means engaging staff and encouraging them to actually do something different. In other words, simply sending an email to every employee introducing the vision statement is unlikely to have the desired effect. Similarly, printing the statement on pens, mugs or credit card aide-memoirs won't change the culture of your business, although these techniques may be useful at a later stage.
Communicating a vision to employees requires face-to-face meetings and a clear explanation of why there is a need for change, how the statement was created and what changes in behaviour are required to deliver the desired customer experience.
It is all about shaping the internal culture of the business to reflect the customer experience that you are trying to deliver. So how do you convince your staff? As well as informing them about the changes, you'll need to entertain, motivate and inspire them. A key factor is to make the employees want to change, not to try and make them change - a subtle but important distinction.
Communication must be a two-way process. As well as briefing staff, allow them to join the discussion and add to the debate. Try to put the emphasis on what is good about the existing culture. At the same time, tackle controversial issues head-on, otherwise they will remain unresolved. Work towards a call to action and talk about how the behaviour of individuals is to change.
Turn a plan into action
The downfall of many customer experience change programmes is that they only describe what the business is aiming to achieve. Employees may well buy into the concept, but often they are left thinking "so what do I have to actually do?". As a result, they return to their respective roles and nothing changes.
It's important to explain what the leaders in the business will be doing to support the change, how individuals will be measured and made accountable and the individual reward and recognition that will follow success. It's also useful to give examples in order to clearly show how the new culture will work.
If this communication programme is successful it will have drawn a firm line in the sand so that employees and managers know what they have to do, how they will be supported, how they will be measured and the consequences of success and failure. They should be left enthused about the challenges that lie ahead and, if really successful, many will make changes as soon as they leave the room.
Checklist for changing a company culture
Show how expectations are changing within society as a whole. Give examples.
Demonstrate how these changes impact on your business. Give examples.
Explain why customer experience is as important as the product/service and the processes that deliver it.
Introduce the vision statement for your business that encapsulates your approach to customer experience.
Explain how this vision will have a positive effect for both employees and customers.
Explain what this will mean for frontline employees and the leadership support required from managers.
Outline how success will be measured, recognized and rewarded.
Explain the consequences of failure.
Keep the lines of communication open with regular training, briefings and appraisals.
Written by Andrew McMillan of Charteris.
contributor
Andrew spent most of his career at John Lewis, starting as a management trainee, and subsequently held a number of operational trading roles across several branches, culminating in running the furniture floor at Oxford Street.