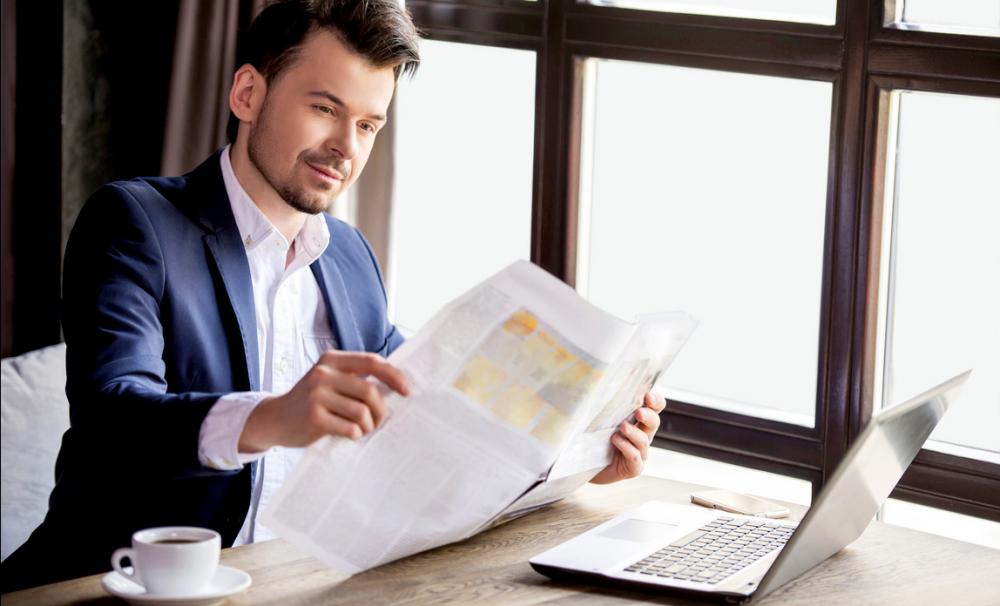 Two simple principles produce a good press release. First, the subject matter has to be genuinely interesting and relevant; second, you have to present it in the right way.
What makes a news story?
Not everything your company does is interesting to the outside world. If you send out too many boring press releases, you risk alienating journalists.
Business announcements, whether appointments, sales or product launches, are all legitimate news stories that appear in trade and specialist magazines. Another way to make the news in the business press is to comment on important issues in that sector or commission a survey and present the results.
Getting your news into the local press can be difficult. You often have to put a human-interest spin on your stories - for example, involvement in a charitable event would be an ideal way to publicise your company. You should also tailor your press release to different publications.
Whatever type of publication you're targeting, it's a good idea to build relationships with the media as you can get more coverage as the relationship grows.
Writing a press release
Your press release has to stand out and give the journalist all the facts. Start with a good heading. Keep it simple and make an impact. If it's good enough the journalist may use it in their publication.
If the journalist is hooked by the headline, they will go on to read the all-important first paragraph. Here, you have to tell the story using simple language and short sentences. If there's an important fact or figure, start with that.
Make sure that your press release answers the five key questions that every good news story must cover: Who? What? Where? When? Why?
Don't waffle. A good press release is fewer than 500 words and no more than two pages long. Typefaces should be fairly large and clear - use generous line spacing. Don't try and cram too much on a page.
Structure is important - the information must flow in a logical way. Use bullet points, short paragraphs and quotes.
Make it clear that this is a press release - mark it 'Press Release' at the top and 'End of Release' before your contact details. Essential company information should be tightly summarised in a final standard paragraph.
Quotes for press releases
Quotes are the lifeblood of an article - make sure they're not bland or cheesy. If you have sold a product to a customer, include favourable testimonials from them too.
Your press release must tell the journalist who to call for additional information. If the reporter can't get hold of the right person when they're writing the story, they will drop it.
Pictures for press releases
The importance of good pictures can't be over-emphasised. Editors are always searching for stunning images to make their page layouts look good and they would rather not pay for stock shots. Look at the publications you're targeting to see what kind of pictures they use. Make the subject matter interesting and try to give the image a twist.
The quality of your images is crucial. Use a freelance photographer or borrow an expert friend or colleague. Make sure each image is the best quality it can be. Publications often receive jpegs that are too small and low quality to be used. Find out what format and size of picture the publication prefers.
Finally, write a simple caption. Include your company name and telephone number on a sticker and attach it to the reverse of any prints you send by post.
Follow up your press release
A follow-up phone call is a good idea, but don't keep hounding the journalist to ask if they have read the release yet. If your press releases are not getting used, it may be because they are not relevant or newsworthy - ask a journalist what they're looking for.