Pay-per-click advertising (or PPC) can not only attract attention, but can go a long way towards converting interest into sales
"An appliances retailer noticed there were no adverts on Google with the keyword "air-conditioning units", so he created one," recalls Chris Lake of Econsultancy. "A big hotel chain had a breakdown, typed 'air-conditioning units' into Google and he ended up landing a £12 million contract. He only spent a few pennies on the ad."
It may be unlikely that you will succeed on this scale. But if you can put your business in front of a potential customer at the very moment they want to buy, your chances of making a sale increase dramatically. With the right blend of planning and initiative, pay-per-click marketing is a cost-effective way to boost your profits.
What is pay-per-click advertising?
With traditional advertising, you pay to have your ad displayed or broadcast. But with pay-per-click advertising, you only pay when someone actually clicks on the ad.
The best known PPC advertising is on search engines like Google and Microsoft Advertising. Other PPC advertising options include social media platforms like Facebook, as well as millions of other websites.
"PPC ads are the 'Sponsored links' on search engine pages," Lake explains. "The companies listed here pay to appear under a particular search phrase, but they only actually pay when somebody clicks on their advert.
"You bid for position so, broadly speaking, if my PPC advert is more relevant or I offer more than you for a potential customer's click, my advert will appear above yours."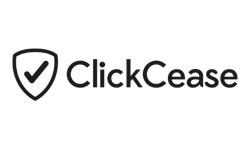 20% of ad clicks are fraudulent and have no intention of converting. Boost campaigns and reduce ad spend with ClickCease, the leading click fraud protection solution worldwide.
Get a seven-day free trial and save 20% on the standard monthly subscription.
Why use PPC advertising?
You can use PPC advertising to build brand awareness. But PPC advertising is particularly effective when you want to encourage customers to take immediate action. For example, buying a product or signing up for your mailing list.
There are several advantages of using PPC:
By identifying keywords that match what your target customers are looking for, you can get your ads in front of the right audience.
You only pay when someone is interested enough to click on the ad. That takes them to a landing page on your website, where you have the chance to convince them to take action now.
You decide how much a visitor is worth to you, and set your advertising 'bids' accordingly.
You can control your costs, by setting a limit for your total advertising spend.
You can try out different options, and get a detailed analysis of how well each advertising campaign is performing.
How much does PPC advertising cost?
Your PPC costs are likely to be driven by the competitiveness of your market, the value of your product and your regular marketing spend. The more competitive your market and the more expensive your product, the more you will have to pay to feature prominently in the listings.
The amount you want to pay per click, however, should be determined by your marketing budget and your online conversion rates. For example, if you normally set aside 10% of the retail value of the £100 shoes you sell for sales and marketing, you should stick to this.
If you know that one in ten visitors to your site will buy your shoes, that suggests you can afford to pay up to £1 per click - which amounts to £10 for every sale, or 10% of the retail value of the shoes.
There are free tools that can help you get ideas for keywords and see how much you need to bid. You should try out different keywords to see which ones give you the best return on your advertising spend.
How to set up a pay-per-click campaign
"Before you start, think about what you want to achieve with PPC marketing," Lake counsels. "Are you trying to sell a product, drive traffic to your website or get subscribers for your enewsletter?"
Work out your goals. Do you want to make more sales, encourage sign-ups, increase enquiries?
Decide where to advertise. Advertising on search engine using Google AdWords and Microsoft Advertising is a good option for most businesses. Sign up and create an account.
Choose which keywords you want to bid on.
Set your bids for different keywords and select your daily, or monthly, budget.
Write your PPC advert and link to a relevant landing page on your website.
Watch closely and continually improve.
"Think about the buyer's journey," advises Lake. They'll go from searching for something general to getting more specific in terms of makes, models and colours. This is when they're ready to buy, so bid more on specific phrases that maximise your chances of making a sale.
Tracking your PPC campaign
Tracking advertising performance helps you to meet your marketing goals more effectively. Website analytics tools let you see where your visitors are coming from - whether that's from pay-per-click adverts, regular search engine listings or referrals from other sites.
Analytics lets you track exactly what your visitors are doing on your website. You can see which ads are delivering the results you want, and work out how much each successful conversion is costing you.
Knowing which channels - and which PPC keywords - are successful will help you refine your approach and direct more resources towards methods that work for you.
"Once you hit on a successful formula for converting interest into sales, spend more," Lake urges. "Pay-per-click is like a supermarket putting fruit at the front of the store - you put the right thing in front of people at the right time," he concludes.