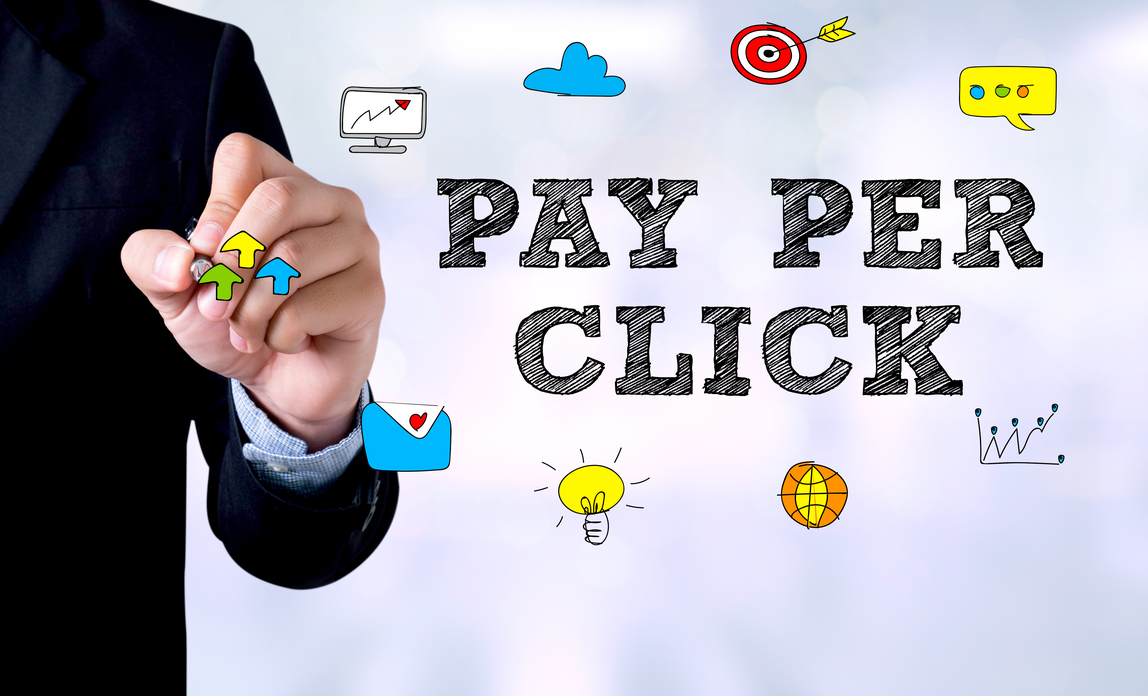 Thousands of firms are promoting their product or service online, so how do you get yours noticed? Pay-per-click advertising can not only attract attention, but go a long way to converting interest into sales. Follow our tips to set up your first pay-per-click advertising campaign
Know what pay-per-click advertising is
Pay-per-click advertising is otherwise known as sponsored links in prominent areas of search engine pages. To get listed here, you bid against other firms for keywords and search phrases that are relevant to your offer, but you only part with your cash when somebody actually clicks on your advert. If you bid more for a relevant search term than another company, you will appear above them in the sponsored links.
Have an objective
What do you want to achieve? Are you selling a product or trying to drive traffic to your website? Perhaps you're trying to get people to subscribe to a newsletter? Be clear about why you are advertising, as this will help you select appropriate keywords and write a persuasive advert.
Reach more customers on Bing
You could be missing out on millions of searchers not using Google. Join Bing Ads! Set up a new Bing account and get £100 in ad credit if you spend £20 before 31 March.
Pick a search engine
Google, Bing and Yahoo! are the most popular search engines, so these will produce the most interest in your offer. Simply sign up for Google AdWords, Bing Ads or Yahoo! Gemini, create an account, then follow their instructions to get your pay-per-click campaign up and running. You may be able to restrict your advert by geographical location so that it only appears to people in your region.
Choose which search terms you want to advertise alongside
The keywords or search phrases you bid on must reflect what your potential customers will type into a search engine when looking for your product or service. Be specific: if you are a small building firm in Harlow, don't pin your hopes on 'small builder'; try 'home renovations Essex', 'loft conversions Harlow', and so on. Experiment with different keywords by using abbreviations, everyday language and product codes.
Set a budget
Decide what you are willing to pay for your keywords and phrases, remembering that costs will vary with the competitiveness of your market, the likely return on your investment and your own marketing budget. If you normally spend ten per cent of the retail price of your product on sales and marketing, stick to this and use your conversion rates to determine how much you will actually spend per click. For example, if you sell your product for £100 and normally spend £10 on marketing for every product sold and you know that one in ten website visits will result in a sale, spend £1 per click - that will amount to £10 for every product sold.
Write a persuasive advert
Your link will be accompanied by a short advert, with a heading and a small amount of text. Stay focused on giving your potential customer the information that will persuade them to click through to your website. If your potential customer wants to know about loft conversions, for example, you might try:
Brick by Brick Builders Ltd
Loft conversions in Harlow.
Contact now for competitive quote.
Brickbybrickbuilders.net
Make it easy for the customer
Direct your potential customer to a 'landing page' that is relevant to your advert, rather than taking them to your website homepage. Make it as easy as possible for someone to take the next step - whether that is a sale, a subscription or a sales enquiry. If you are selling a product, for example, include a description, image, price, shipping costs and a 'click to buy' button. If selling a service, give details, an example, an indication of costs and a means to contact you straight away.
Track your customer's journey and optimise
You'll need to experiment with different keywords, approaches and budgets to discover which generates the best results for your business. Remember, however, that traffic to your site is not a goal in itself - you need to make sure that visitors are actually buying, or subscribing, or making enquiries. So you might want to remove keywords that cost a lot but don't generate sales. You can track where users arrived from, how they interact with your site and whether or not they convert into customers with free tracking tools such as Google Analytics.