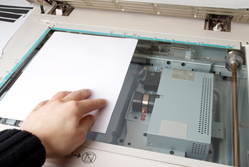 For small business owners in need of an extra pair of hands the idea of an internship, with its prospect of cheap, or even free, labour, can be very enticing. But what are the laws governing interns? And how can interns be of real benefit to you?
"Traditionally, internships took place in big blue chip companies, but now more and more start-ups and small businesses are taking on interns to bring in new talent," says Rajeeb Dey, chief executive of Enternships.
"Interns can be a good short-term resource for a small firm," he explains. "They can increase your capacity, provide fresh insights and even bring in new business. A new member of the team in a small set-up can be a morale-booster. What's more, hiring an intern enables you to effectively try before you buy and see if that person is a good fit for your company."
To pay or not to pay?
However, taking on an intern comes with responsibilities. "Businesses have to invest time and effort into training the intern," stresses Rajeeb. "It needs to be a win-win - it must be a learning opportunity for the candidate, especially if they are not being paid."
Payment is still something of a grey area. As the case involving intern Keri Hudson reveals, if interns are working productively for a company for a period of time they are likely to be entitled to the national minimum wage (NMW).
After six weeks of unpaid work as an intern for review website My Village, Hudson resigned. She argued she had worked flat out for the business for no money doing a proper job and took the company to tribunal. The tribunal upheld her claim that she was a worker for the purposes of NMW, granting her six weeks' back pay.
"A lot of interns are unpaid," says Rajeeb. "If the arrangement is short-term and is mainly about work shadowing and training, then it can be done on a voluntary basis. However, if you expect an intern to work specific hours and they have set tasks to do, then HMRC says they must be paid the national minimum wage."
With so many graduates entering a tough market, there is no shortage of potential interns at the moment. "There are three main ways to find interns," says Rajeeb. "There are websites like Enternships, or you can approach a specific university or course or ask your own network of family and friends."
For the intern, the benefits should be extensive. An internship gives valuable real-life work experience that a course cannot necessarily provide. It helps the intern to develop soft skills for working with people. In addition, it gives the candidate an insight into what the job involves and may well lead to a permanent post.
But what do businesses think?
The small business view
"We don't try to find anyone in a particular business mould," explains John Sollars, managing director of online ink supplier Stinky Ink, who has hired several interns over the past few summers.
"We're looking for interns that can bring a fresh perspective. We want people to be creative and think outside the box. We also want them to benefit from the internship and if they're good and bright, there's probably a job in it for them at the end of it. The good thing about a small business is that you can offer an intern experience in all aspects of running the business."
"We hired Natasha last summer for a few weeks and she was such an asset that we kept her on all year on a part-time basis while she finished her degree. She is starting work with us full-time in July once she graduates," says Ceri-Jane Hackling, managing director of Cerub PR in High Wycombe.
However, Ceri-Jane has hired several interns over the past few years and not all have gone well. "The trouble with some PR interns is that they think it's all about floating around not doing much and being chummy with journalists," she warns. "Interns can be naïve about the workplace. I had one say on the phone that she had to leave at 1pm for an appointment and then turned up and announced she had to leave at 11.30am. You can help avoid problems by carrying out proper interviews with interns as you would with any job candidate."
The lawyer's view
"Paying interns is a grey area, but there are much less onerous requirements on firms if the intern is a student and the internship is less than a year," advises Kathryn Fielder, senior employment solicitor at BP Collins.
"If an intern is not a student, and they are expected to be at the office at certain times or carry out proper work of the sort a paid employee would be asked to do, then they are likely to be classified as a 'worker' and must be paid the NMW. However, students who are interns for fewer than 12 months as part of their course are unlikely to be entitled to NMW.
But could a small firm price up their training and offset this against the intern's pay? "They could as long as they didn't fall foul of minimum wage legislation," she warns. "Training costs are not an example of a lawful amount that can be deducted - you still have to pay at least NMW."
So where does this leave you? As Fielder says, internships are a grey area legally and, unfortunately, there is little clear guidance for employers - particularly around the differences between 'internships', 'work placements' and traditional 'work experience'. The law seems not yet to have caught up with workplace practice and, as Fielder implies, what one person or industry considers 'work experience' another would call an 'internship'.
It's confusing for employers and it may be best to err on the side of caution when taking on a young person who wants to experience your industry. Some cases are clearly 'jobs' and the recent tribunal with Keri Hudson suggests workers should be paid for doing them. In most cases, however, you will have to use your judgement and perhaps tailor the role and the terms of the placement accordingly. In practice, of course, many employers will try to come to an arrangement that everyone feels is fair, in which case a subsequent legal claim is unlikely - regardless of any legal entitlements.
Three mistakes not to make…
Don't assume they are free labour. If there is a contract of employment the intern will be classified as a worker and entitled to NMW. Equally, an intern will be classified as a worker and entitled to NMW if their placement lasts more than a few weeks, it is real work of the sort a paid employee would be asked to do, or they cannot come and go as they please.
Don't just give them menial tasks - such as making the tea or photocopying. This is a wasted opportunity. Give them a variety of tasks so you can see where their strengths lie.
Don't throw them in at the deep end without any support. Remember that students have not worked in the real world, so allow them to do work shadowing and provide some training.