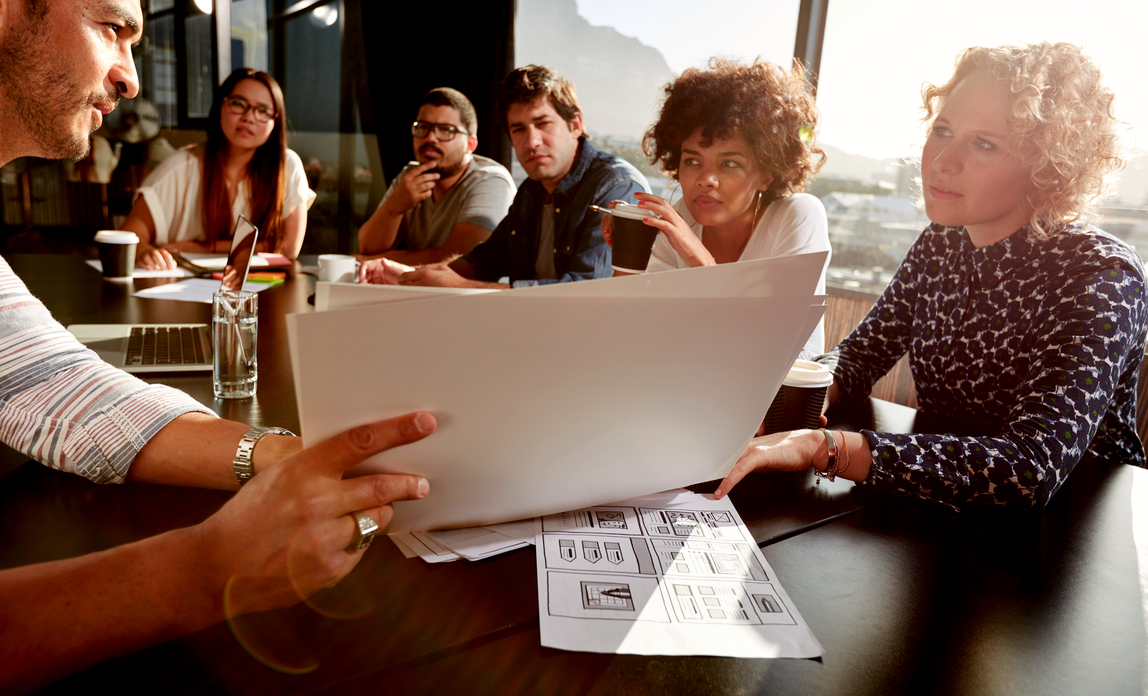 If you want to get inside your customers' minds, you need to do qualitative research. Face-to-face interviews and focus groups can provide valuable insights into your products, your market and your customers
Qualitative research is about finding out not just what people think, but why they think it. It's about getting people to talk about their opinions so you can understand their motivations and feelings.
Face-to-face interviews and group discussions are the best way to get this kind of in-depth feedback. Qualitative research can be valuable when you are developing new products or coming up with new marketing initiatives and you want to test reactions and refine your approach.
Reasons to do market research
Research is an important first step before you undertake many key marketing tasks including preparing a marketing plan, doing SWOT analysis, product development, branding and pricing.
And market research should also inform your online marketing strategy - everything from the design of your website to email newsletters, SEO and social networking.
Market research can also help you develop your products and services and make sure they meet the needs of your target audience. For instance, if you run a restaurant and you want to introduce a new lunch menu, you could invite a small group of local people to come and taste the food and give you feedback on your dishes, service and proposed pricing. This kind of exercise would not cost you much but it could provide you with important feedback and increase your chances of success.
Before you go into production with a new line, it's vital to get your product into the hands of some members of your target market. Is it easy to use, does it do what it's supposed to, is the design appealing? Does it look as if it will stand out next to competing products in-store? Is the packaging working? Is the price right? This type of customer research almost always throws up one or two important issues that can then be ironed out before you launch your product.
Running a research group
Getting clear results from qualitative research can be difficult, however. Some people may be positive just to be polite, while others may be overbearing and dominate the discussion. With focus groups, you are working with small samples of your target market, typically with four to eight people. Or you could conduct one-on-one interviews. By contrast, a survey (quantitative research) might be sent out to a large number of customers.
Choosing the right person to interview people or to moderate a group discussion is vital. Professional market researchers are the ideal choice and it's certainly important that business owner/managers don't run the sessions themselves. It's vital to find an independent person to do the job - that way, they'll remain unbiased and the people they are interviewing will feel they can speak honestly.
A good moderator will run the session in an unstructured, free-flowing way. Answers should be probed and proceedings should be recorded for analysing later. Body language and non-verbal responses are worth noticing and video is useful to remind the moderator how respondents looked as well as what they said in the interview.
What can qualitative research tell you?
What customers or prospects think and feel about your product or service.
How customers choose between different products or suppliers - what motivates them.
How branding, design and packaging influence customers.
What sort of marketing messages have the most impact and what turns customers off.
How price affects decision-making.
Whether there is demand for a new product or service.
Qualitative research is about getting people to expand on their answers so that you can get more insight into their attitudes and behaviour. It's all about getting underneath people's responses to find out what is driving their decisions.