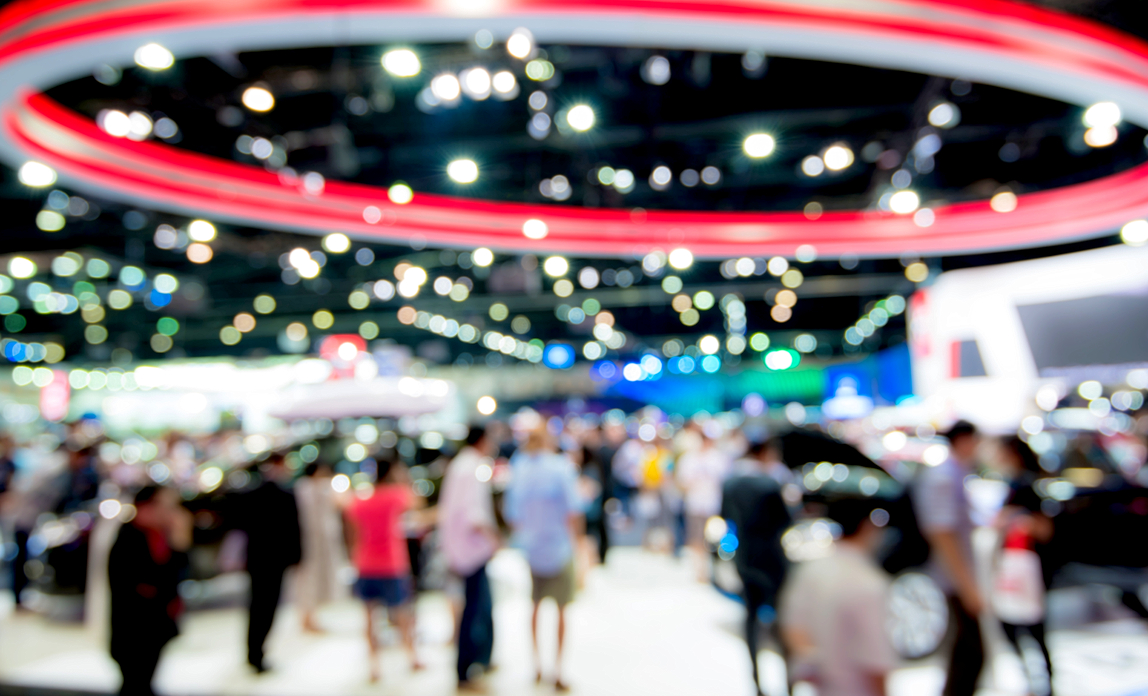 People buy from people and in our digital world exhibitions provide businesses with a unique marketing advantage - the opportunity to meet, connect and build rapport with prospects and customers face-to-face. Here's how to make the most of exhibitions
Exhibitions are seen as a big investment, particularly by small businesses; but by investing in the short term, you can reap the benefits in the long term, turning the leads collected at an exhibition into loyal customers.
To get the most out of your investment, it's important to pick the right exhibitions and conferences. By researching thoroughly, you can establish whether the event will match your marketing objectives and deliver your target audience. The conference programme needs to have a strong speaker line-up to draw visitors to the event. In addition, the event's marketing strategy should be focused on delivering maximum visitors through the door and ensuring these visitors are decision-makers. Ask the event organiser how they market the event and how they maximise visitor numbers.
Build relationships
Exhibitions, conferences and trade shows are the perfect platform for meeting key people in your industry - giving you the opportunity to market your business face-to-face. Talk to as many people as possible, take time to learn about their business and remember to take their business card. You'll need it after the event. Don't forget, the event can also be used as a live research session. Ask people what their needs and objectives are and get their opinions on your brand, products, sales pitch and marketing material. You'll be surprised how much you can learn from a couple of day's face-to-face marketing.
Exhibition planning
Preparation is vital - it will help you maximise opportunities and value for money. Read the exhibitor manual carefully and ensure you organise everything you need on your stand (such as lighting and electricity) in good time. Set objectives for the event and put a plan together as early as possible. This should include all deadlines for getting the stand designed and the information you need to submit to the organiser.
Marketing messages
Make sure all your marketing messages are prepared in advance of the event. Your messaging should be consistent across your stand, in company literature, on your website and in press material. Communicate clearly to your customers and prospects about who you are and what your business is about. If you don't already have one, you'll need an elevator pitch. This pitch should say everything a visitor needs to know about your business and unique selling points in less than 30 seconds, the time it takes to travel a few floors in an elevator.
Maximise your exhibition presence
Maximise your presence at an event by combining it with other marketing techniques. Use direct mail, e-newsletters, social media  and PR to raise your profile ahead of the event. Check the event website to find out who the media partners are and target these publications with your press releases.
Contact journalists and let them know what you can offer attendees to the show. You'll need to prepare a press pack, as most exhibitions have a press office for journalists attending. A press pack should include background information, images, news,  customer case studies and contact details. Invite journalists to your stand or make a time to meet them for a chat.
Post-event follow-ups
Remember, the event doesn't end when you've left the venue. In fact, in most cases this is when the important work starts. Make sure you follow up with all the leads you've generated and the people you've spoken to. Most events offer data scanners, which means keeping track of who visited your stand is easy. The data is then provided to your business in a spreadsheet after the event. This ensures you have data for everyone you met, even if you didn't get their business card or details at the time.
You need to keep your business at the front of your prospects' minds by staying in touch after the event. This increases the chance of converting your leads into sales. Send personal emails to people, rather than a group note to everyone you met, invite them to respond and stay in touch. Many sales can be completed at the event or soon after. However, some take months or even years to come off. Staying in touch helps maximise your long-term return from the event.
With the right preparation, exhibitions provide an excellent platform for building brand awareness and generating sales leads. It's important to build a pipeline of new business opportunities all the time and to keep your current customers happy. Attending an event, conference or exhibition offers your business the chance to connect with both customers and prospects.