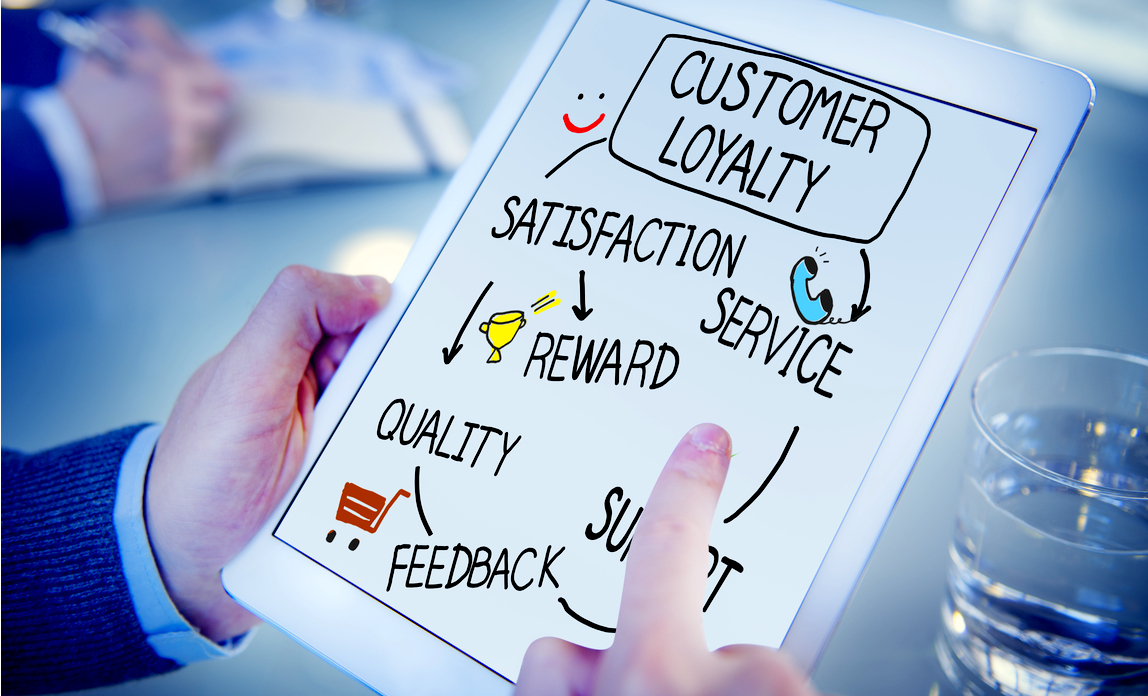 Nine FAQs on building customer loyalty.
1. I can always find more customers, so why will it pay to invest in customer loyalty?
Selling more to existing customers is easier and cheaper than finding and selling to new ones. It typically costs five times more to win a new customer than it does to get repeat business from an existing one (and in some industries, considerably more). Loyal customers tend to buy more, more regularly. And they will frequently recommend your business to others.
The exceptions occur in businesses where repeat purchases are unlikely, for example if you are selling double glazing. Here, you must continually work to identify and convert new prospects. However, never forget that satisfied customers play a part in helping to bring in new business through recommendations and testimonials - so the loyalty of one-time customers can pay dividends in other ways.
2. What makes customers loyal - and how can I measure it?
If you lose customers, it pays to understand why. The majority of customers who take their business elsewhere do so because of the attitude of their supplier - often because they feel ignored. Only a small percentage stop buying because of dissatisfaction with the actual product or service. So the first step towards building customer loyalty is to make sure that your customers feel valued.
Train all employees who come into contact with customers - face-to-face, over the phone or on social media - to understand that customers are important to the business and to their own job security. It is not only in their interest for employees to treat customers in a friendly and efficient way, it's more fulfilling too.
Measuring loyalty is simply a matter of identifying repeat purchases over a set period and monitoring new enquiries, so that you know when a new customer has reached you via a recommendation from an existing one.
3. What are the most effective ways of improving customer loyalty?
Few suppliers can offer products or services that are substantially different from those of their competitors. So the best way to develop customer loyalty is usually through offering a better service, and building closer relationships with your customers than your competitors can achieve. Rapport is key - if customers enjoy the experience and feel valued they will keep coming back.
Define the two or three components of customer service that are vital for success in your type of business. Depending on your sector, these might be prompt delivery, efficient technical support or adapting quickly to new customer requirements. Once you know what's important, provide it and amplify it.
One fundamental step towards improving customer loyalty is training staff to understand that customer retention is the main goal of your business. Make customer needs the centre of what you do. There are several tried and tested methods you can adopt. These include:
Asking your customers for feedback and ideas for improvement.
Training front-line employees to be welcoming. They should be warm, but not gushing, and show real enthusiasm for the job.
Making sure your employees understand how to engage with followers on social media in order to welcome new customers and build relationships with existing customers.
Ensuring that every member of staff has in-depth knowledge about the product or service you offer - this underpins your image of competent professionalism.
Keeping your promises. If unavoidable delays occur, keep the customer fully informed.
Remembering that honesty is the only policy.
Offering a no-quibble guarantee.
4. What do I need to know about my customers?
Learn as much as you can about your different customer segments. Find out what, when and how your customers like to buy, and use this information to improve the service you offer.
Find out which people are involved in making the purchase decisions about your products or services. Get to know them and make sure you take into account their individual preferences and concerns in your future dealings with them. Try to discover what problems the customer is experiencing with other suppliers, and show them how you avoid making the same mistakes.
How well you know your customers often depends on the nature of your business. A shop dealing solely with cash customers would be hard pushed to build anything more than a snapshot, but in a business-to-business situation where you are dealing with key accounts, you can often get a much more in-depth understanding of the client's needs. Keep customer records on details such as:
buying pattern, seasonality, products purchased;
payment record or credit rating;
potential sales and purchasing trends;
dealings with your competitors;
what you need to do to secure more business from them.
5. Who should I give key account status to?
A number of factors can make some customers more attractive than the rest - making them key accounts for your business. Current sales volume, by itself, is one measure but you also need to consider the potential for future business from the customer, in terms of volume growth, quality, delivery expectations and the support services they need.
Another factor to consider is the extent to which you believe you can develop a partnership relationship, one that goes beyond the usual customer/supplier relationship. It's also important to focus on customers that act as advocates for your business; those that tell everyone how good you are.
Awarding key account privileges should mean more than just offering volume discounts. Key account customers will expect to get a fast-track service that is unavailable to others. Part of the package often involves providing each of them with a single point of contact who becomes their champion and who can pull out all the stops on their behalf. Equally, you may have to be prepared to adopt some of a key customer's systems to demonstrate your commitment to the relationship.
6. What are the key skills for employees in direct contact with customers?
The first is the ability to recognise that for those brief moments of contact, they are the company. This means that everything they say or do could create a good or bad impression of the company as a whole.
Secondly, your employees should be highly competent in their field, so they can deal with each customer professionally and not waste their time. Customers do not like having to deal with people who cannot give answers on the spot, so empower your employees to make confident decisions - this will also send reassuring signals to customers.
Make sure employees have good basic communication skills. For example, poor spelling and grammar will ruin the credibility of letters, emails and social media posts.
7. How should I deal with complaints?
Ensure that your company has a defined complaints policy. Some employees will handle complaints naturally and effectively, others may need to defer to a higher authority. To defuse heated situations, first apologise, be sympathetic, listen, establish the facts, agree what to do - and then do it.
Try to put yourself in the customer's shoes and see the situation from their point of view. Never say the customer is wrong. Apologise for any inconvenience that has been caused. Ask questions so that you are clear about the complaint. Try to find out what the complainant expects you to do.
Every complaint gives you valuable information about where you can improve your company's performance. It is good business to encourage customer feedback, so that you can take action, rather than waiting for them to vote with their feet and take their custom elsewhere.
Above all, act promptly where complaints are made in public - such as on social media and online review sites - and ensure that your response turns a problem into an opportunity to demonstrate your commitment to high standards.
8. How can I monitor customer service?
Before you start monitoring your customer service, you need to be certain that you are providing the right elements of service. You can check this by asking customers for their views about the service you currently provide. As well as finding out how your level of service compares with other suppliers, this allows customers to identify which aspects of service are most important to them.
Once you know exactly what people want, monitoring the delivery of it becomes a relatively simple job. It may involve making spot checks on customer transactions, measuring how fast orders are dealt with, checking on the punctuality of deliveries or measuring complaint levels.
9. Should I provide loyalty schemes?
A successful loyalty scheme can pay for itself by minimising defections and encouraging more frequent purchases. The most common loyalty schemes are based on offering rewards to loyal repeat customers.
Consider offering a cumulative discount whereby you give customers a cost discount whenever they reach specified spending targets. For example, retail firms can offer loyalty cards which work in this way.
Alternatively, some schemes might offer customers complimentary goods or a discount off their next purchase. If they are only valid for a limited time, you will also encourage prompt action.