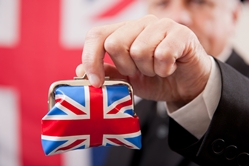 More small businesses than ever are winning public sector contracts thanks to efforts by the Government to level the playing field for SMEs. Rachel Miller explains how to take advantage of these new opportunities
The number of public sector contracts being awarded to small businesses continues to rise. In 2018/19, the Government spent £14.2 billion with small and medium-sized businesses, almost £2 billion more than the previous year.
Cabinet Office Minister, Oliver Dowden, said: "We're committed to using the power of government spending to support small businesses across the country and this is something I've championed in my time as a Minister - so it's great to see these figures heading in the right direction.
"As we leave the EU we can create more opportunities for small businesses to win government business - boosting growth, employment and innovation."
So what's changed?
Several key reforms have made it easier for small firms to bid for and win public sector contracts:
onerous pre-qualification questionnaires (PQQs) are no longer required for low-value contracts;
bidding processes have been simplified;
all public sector contracts are published in one place (Contracts Finder);
everyone in the supply chain has to comply with 30-day payment terms;
large contracts are increasingly being split into smaller jobs to allow SMEs to bid.
Here's how you can improve your chances of getting a piece of the action:
Find out about contracts. UK tenders are published on the Contracts Finder website and EU opportunities are listed on the TED website. You can also search the Supply2gov website. By registering on these sites, you'll get email alerts when relevant tenders are added.
Search for local or specialist tenders. Local authorities usually publish contract details on their own website and often offer advice to local firms as well. If you operate in a specialist sector, approach the relevant public sector body to find out about new opportunities.
Learn more about public sector procurement. Procurex Live events are held across the UK and provide training and networking opportunities for anyone buying for or supplying the public sector.
Get outside help. There are many specialist consultants that can help you identify opportunities and put together a bid.
Get prepared. Get key documentation in place before you start. For example, having ISO: 9001 (Quality) and ISO: 14001 (Environmental) can give you a head start. Make sure you have a good record on such things as equal opportunities and health and safety.
Blow your own trumpet. Tendering is not just a form-filling and box-ticking exercise, it's about selling your services. Highlight any other public sector or relevant experience that you've had and demonstrate how you have helped clients.
Highlight your local credentials. Councils are looking for suppliers that have strong local ties and who give back to the community. Emphasise your involvement - from recruiting and buying locally to supporting good causes.
Build trust. Public sector contracts tend to be awarded by committee and they are looking to spend public money wisely. Key criteria are quality and value for money.
Ask for feedback. Ensure you ask for feedback if you're unsuccessful with a tender. Public sector bodies are obliged to provide you with this within 15 days of your request.
Qualify your leads. Pitching for tenders takes up lots of time so it's vital to qualify every opportunity to ensure that you are focusing on those contracts that you are best-placed to win. Pitching can be painstaking but you'll need to follow every rule and meet every deadline; if you can't, the chances are you won't be successful.