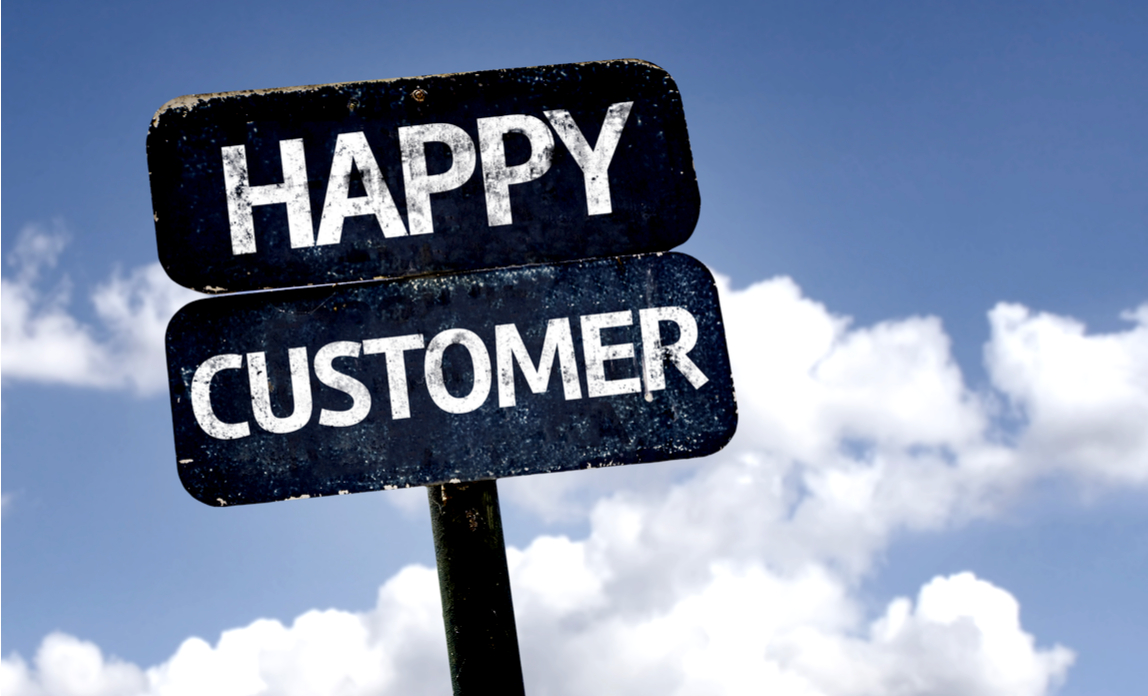 Good customer relationship management can turn happy customers into evangelists for your product or service, spreading the word and bringing in new business. Rachel Miller finds out how you can persuade customers to become flag-bearers for your business
When it comes to customer service, don't just strive for satisfaction, aim for absolute delight. That's the message from Robin Daniels of Salesforce, who says that by delighting your customers, you can turn them into effective sales people who persuade friends, family and colleagues to use your products and services.
Creating customer evangelists does not happen by accident; it starts with good service and a commitment to customer retention. -"Customer retention is very important. What all the research tells us is that it is five times easier to sell to existing customers. You need an approach to business that focuses on customer retention," says Daniels.
But keeping customers can be a challenge. "Every customer counts. If you're a small company with a few high-value clients, then if you are not servicing them in the right way you are in danger of losing them. It's very easy to switch suppliers. If you are not nurturing your existing customers then what is to stop them going elsewhere?"
Keep your customers happy
It is easy to talk about customer retention, less so to put your finger on what will generate repeat sales. If it starts with good service, then what underpins that?
For Daniels, the answer is knowledge. "It's important to get closer to your customer," says Daniels. "You have to keep your finger on the pulse of what your customers are doing. You need to know things like when they last bought from you, when they are up for renewal or who are the highest spenders."
The chances are you have a pretty good idea what your customers' needs are and when they are likely to buy from you. But the more customers you have, the more information you need to keep hold of.
Keeping good records - whether using Excel, Google spreadsheets or a dedicated customer relationship management system - will enable you and your team to keep track of your customers.
"A decent CRM system is the foundation stone of building up a successful business," says Mark Sinclair, founder of yourBusinessChannel.
"When you have so many different relationships - with suppliers, clients, prospects - you simply cannot remember everything," he says. "Ideally you need to track all of your calls, meeting notes, emails and decisions.
"What a proper CRM gives you is extraordinary visibility - you can see exactly what's going on and what your colleagues have said to people," Sinclair adds. "It also enables you to grade your prospects from warm to hot, and generate useful, real-time reports, which means you can see easily where the opportunities are."
Knowing your customers can increase sales
Exceeding customer expectations can be a key point of differentiation between you and your competitors. It should boost your reputation and your revenue, and help you to focus your sales efforts - because happy customers are far more likely to influence others to buy from you. In simple terms, they become the front line of your sales force.
"Sales people are good but there's nothing that beats a recommendation from an independent source," Daniels concludes. "It is very powerful to have your customers selling for you and it offers more credibility than any sales person."