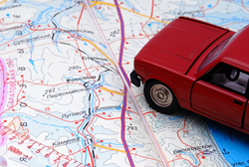 You could have the best product or service in the world, but it will fail if you don't put it in front of the right customers. To maximise your chances of business success, you will need to identify the most effective sales channels
There are no bad routes to market - but you can easily overlook the best ones if you don't do the market research to find out where and how your target customers prefer to buy.
Get to know your customer's buying habits
All firms need to understand their customers before considering which sales channels to put their resources into. Sales channels are usually divided into
direct channels, such as sales reps, shops, websites, mail order and exhibitions;
indirect channels, such as sales agents, distributors and franchisees.
You will need to speak to your customers to find out what they buy, where they buy, how they prefer to buy and why they buy. Different customers in different sectors can have very different buying habits and expectations.
A consumer, for example, will expect an online sales channel for books and DVDs. On the other hand, an engineering buyer considering a complex product will need face-to-face contact to discuss technical details and build a long-term relationship with the seller.
Whoever you are selling to - whether a consumer or a business customer - you will need to appreciate the needs of the individual buyer, and ensure that you can cater to them.
Choosing the right sales channel
There are pros and cons to all sales channels. With email marketing, for example, data protection laws must be considered, and the response rate can be low. But it is an inexpensive route to market.
Trade shows or exhibitions can be an effective way to directly reach potential customers - but there may be a risk attached to being placed right next to your competitors.
Using a sales agent or telesales team can work well, especially if selling is not your strong point. But such third parties may be more likely to focus on immediate sales rather than establishing long-term relationships with customers, and there are control issues to consider.
Importantly, however, you must not assume that your competitors have got it right. The evidence of your market research should inform every decision you take when picking your sales channels.
Measuring results from each channel
Once you've settled on your sales channels, you will need to promote them to your target customers - after all, if they don't know you're there, how can they buy from you?
You will also need to measure the number of sales and enquiries from each of the channels you have chosen. This will tell you which generate the most sales, and which you should scrap, if any.
Measuring return on investment will tell you the real cost of a particular route to market. If you have any that are uneconomical, or more effort than they are worth, stop using them. Focus only on the channels that actually make you a good return.