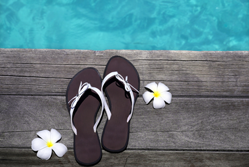 Who: Neena Trehan of Spa Fabulous
What: Surrey-based beauty salon
The issue: How to choose an effective business name
The solution: "I was trying to come up with a business name for two years before I decided on Spa Fabulous, and we finally opened the salon in February 2005. I first considered the name BeautyNT, because my initials are NT. Then I thought of having SpaNT as a take on SpaceNK, a chain of upmarket cosmetic shops, but I decided it would look too much like a rip-off. I knew I wanted something original that would stand out from the crowd.
"Inspiration came when I was watching the American television programme, Sex in the City, and they kept saying the word 'fabulous'. I really liked the association it had with glamour and luxury in the programme. Finally, I decided on Spa Fabulous because it's original and conveys the personality of my business.
"Before you commit to a name you have to make sure you can use it. A simple check on the Companies House website, the official registry of limited companies in the UK, can tell you if someone else has registered your company name. I also bought the 'spafabulous.com' domain name for my website, after doing a simple online search through a domain provider.
"People remember the name Spa Fabulous, and it gets them interested. I use the same colours and fonts on my shop front, website and brochure which ensures that Spa Fabulous is a complete brand. It's a good sign that people walk into the salon and think it is a branch of a bigger chain - it shows I have the potential to grow. If I open more Spa Fabulous salons, they will all be part of the same easy-to-recognise brand.
"The name is really fun and funky, as well as being friendly, and I've tried to carry it through the business. The wording in my marketing is jargon-free and really conversational, as if someone normal is talking to you, not a beauty therapist."
Lessons learned: "When choosing a name, make sure it fits with your business personality and what you are trying to achieve. Also, make sure it is memorable. Don't be afraid to think about your branding from the word go. Once you have settled on a name, live and breathe it like an ethos, and convey your business to everybody you meet. Also, consider how your business will grow with the name. Before everything I do now, I always think, 'Be fabulous'.