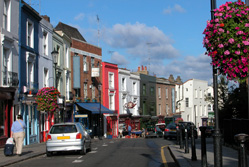 It can be tough for small retailers on the high street. Customers are looking for bargains as well as convenience, and retailers need to respond to changing customer needs, says Derek Bishop of Culture Consultancy
Retailers need to be focused on how customer behaviour is changing, what impact this will have on them and where new trends may take them. Most importantly, they need to think very clearly about their proposition and ensure it's in tune with changes in customer needs and demands.
Customer shift 1: Change in priorities for disposable income
Research by holiday company Thomson suggests that 88% of people would rather cut back on eating out and home improvement than on their annual holiday. Retailers are having to fight for a share of the consumer purse, but priorities are always changing. For independent shopkeepers, it's important to understand where customers are prepared to splash out and where they would rather go without.
Customer shift 2: Looking for lower-cost options
More customers are choosing lower-cost options; the rise of Aldi and Lidl illustrates the power of discounting. But if you can't compete on price, you need to focus on service and the end-to-end customer experience.
Customer shift 3: Brand reputation and the online experience
High street retailers that also offer online shopping are thriving as customers search for brands they can trust that also offer value for money. For shoppers, multi-channel retailers provide more options and more convenience.
In high-volume businesses, organisations often drive for efficiency in order to keep operating costs low, by standardising processes and service delivery models. But customers have different needs and expectations, so it is unwise to assume that all customers will be happy to interact with an organisation in the same way. Offering a joined-up, multi-channel approach is the best way forward.
Good communication links are also essential so that everyone is singing from the same hymn sheet. A well thought-through, end-to-end customer experience - both online and offline - will add significant value to your proposition. It will also ensure that poor customer service is not a reason for customers to switch to the competition.
Customer shift 4: The coupon boom
Coupon redemptions are rising as consumers look for more deals. Even brands like Starbucks that typically avoid money-off coupons are joining the trend in an effort to lure in more customers. Retailers need to think about how they can use coupons and other promotions to engage consumers more and retain their business. In particular, they need to consider how they can make access to coupons easier, and explore opportunities through email, mobile phones and in-store to attract interest.
The cost vs service dilemma
With retailers being squeezed on margins, they will naturally be looking to keep costs low while striving to keep customers coming through the door. Sadly, what often happens is that costs are cut in the customer-facing areas, such as training budgets. This has a direct impact on customer service.
Retailers need to find the balance between reducing costs and improving the customer experience. What all retailers must remember is that the customer will ultimately make or break the company. It is crucial that the needs of the customers are met and that retailers continue to find new ways to engage with their customers and to create stronger relationships with their existing customer base.
Written by Derek Bishop of Culture Consultancy.