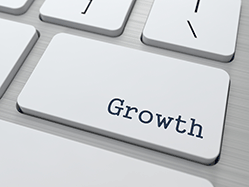 Appealing to new markets is essential to growth. We're constantly looking for ways to attract new consumers. So we've compiled our top five tips in the hope we can share our experience to date.
1. It doesn't have to be about discounts
Firstly you don't need to entice new customers through money off vouchers and special prices. If you already offer great value for money, this strategy will only serve to threaten your already precarious bottom line. Just make it easy for them to do business with you.
2. Make it easy for new customers to transact
We identified organisations managed by the local authority as a great niche market — they consume cartridge after cartridge of ink. However these institutions don't always have access to credit cards. So we amended our credit system to allow us to approve credit accounts for them specifically within 30 minutes. That way, from day one, it's very easy for them to do business with us — and we have given them every reason to return.
3. Focus on niche sectors
In all likelihood, if you're an online business, you're probably already servicing a market by virtue of being accessible to all. You're just not focusing on them. We recently launched a 3D competition aimed at the creative industries for that reason. We knew that designers use our products but we wanted to make ourselves their supplier of choice. We created a challenge that gave them access to 3D printing technology — currently a medium out of their price range. As a result we got lots of new business from the design community.
4. Talk to your existing customers
Talk to your customer base. You can survey them unobtrusively and mine them for information that could help you service their needs more successfully.
5. Look further afield — but weigh up the obstacles
When you're online, moving into Europe is often seen as an easy step. The fact is, if you have a niche product that benefits from little competition and low customer service levels, it is.  Especially when Google makes it so easy to advertise. But there are potential obstacles — including the logistics of delivery and language barriers.
Ian Cowley is the managing director of Cartridge Save.