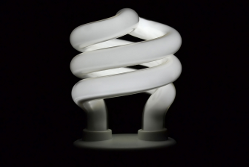 When running an ecommerce store over busy periods of time, it can be extremely hard to manage a thousand things at once. However the most important factor in any business is ensuring that your customers are happy.
Facebook fan pages are the prime place for people to complain and these complaints can be the most difficult to tackle. Within an open space for everyone to see, comments will be seen by fans of the group and viral word of mouth soon develops. A common saying is that if one person has had a bad experience they will tell ten other people, however on a Facebook fan page with 6,000 likes- the amount of people hearing about this experience will increases dramatically.
In a study carried out by the CMO council of 1300 consumers and 132 senior marketers, 46% of consumers stated that they would expect a reply to their query within 24 hours.
No 1 Rule: You may have already heard this one before but it is worth repeating. Do not ignore comments on your business profile or Facebook fan page; it can be a lot worse than ignoring an email. Customers can soon feel neglected if they do not obtain a response and are left to think about what is happening next. The worst thing you can do is delete comments as this adds fuel to a fire that can soon get too hot to handle.
Think of a way you can help and respond like you would over the telephone or via email. If the comment indicates you are at fault, 'remember your customer is always right' and apologise before you even begin to solve the issue.
Once you have responded to a query, ensure that yourself or someone in your organisation monitors the conversation taking place on Facebook and responds on a regular basis. This reaction will reassure customers that you care and calm the situation down.
If a customer has threatened to spread bad vibes about your business or set up another Facebook group to encourage others to bad mouth you, contact this person directly via email and see if you can solve the matter out of the public eye.
If you do receive a positive response from the way you handle a customer complaint, you may find yourself receiving a worthy comment like the below:
"I had a real moan about your company yesterday - as you were unable to supply a pair of shoes that I specifically ordered. In hindsight, I can appreciate that you must have been incredibly busy over the Christmas period, and I thank you for your email of apology from ----------. I would order from you again, and apologise, once again for my bad manners."
If other customers read this comment, they instantly become reassured that you are a company that cares and deals with complaints respectively.
The bottom line is; consumers want more experiences, more engagement, more rewards, and more reasons to connect with each other and brands through social media.
Jessica Hodkinson is writing for Daniel Footwear and runs her own PR blog site.