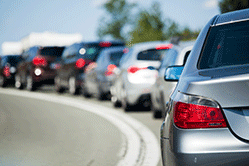 If you want a successful ecommerce website, then there is a formula you must apply. It is:
Traffic x AOV (average order value) x conversion rate = sales
Traffic is the most powerful of the three items before the equals sign because the traffic influences both the AOV and the conversion rate. However, simply driving a lot of traffic will never be enough.
You also need to be driving the right kind of traffic. Here's how:
1. Understand the traffic mix that's hitting your website and how it is performing. Almost always this will show that one traffic source is performing particularly badly — so that's the one you need to deal with.
2. When analysing your traffic, you need to consider what sort of marketing activity drove that traffic to your website in the first place. There are nine key marketing methods in ecommerce: content, email, social media, brand awareness, offline marketing, search, Pay Per Click (PPC), remarketing and partnerships.
These methods are either free or paid-for and what they achieve is either brand building or conversion driving.
3. Think about each of your marketing activities and consider how they should be performing:
If it's brand building activity, then you want a low bounce rate, but you shouldn't be too worried about the conversion rate;
If it's conversion driving, then you care about the conversion rate and the AOV;
With paid-for traffic, you want to have a low bounce rate (a high bounce rate shows your marketing is badly targeted), and enough engagement (be it page-views or conversions) to make it worthwhile;
It's less important to have the stats on free traffic but if you're putting in a lot of work to get it then analyse it just as you would be paid-for traffic.
When you start looking at your marketing this way, you'll quickly find some activity you really want to stop, some you want to do more of and some you need to test.
4. Once you have your existing traffic sources optimised, you will be ready to start looking for more traffic.
An ecommerce business can't afford to rely on one traffic source — you never know when it's going to dry up or change, or when the Return on Investment (ROI) is going to deteriorate too much for it to be useful. As a minimum you should be using four at any one time and test others.
Recent changes to Google Adwords means "simple" PPC has become a labyrinth of different testing opportunities which, when combined together in the right way, could bring you some very cost effective traffic.
Looking at and reviewing the performance of your traffic, and making sure you're using the right marketing methods, and enough marketing methods really is essential for your success.
Chloë Thomas is author of eCommerce MasterPlan and owns and runs indiumonline, an online marketing agency.