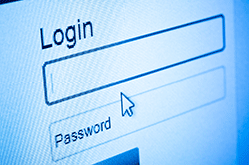 The big hot topic in ecommerce at the moment is personalisation. Through intelligent integration of Facebook Login, online retailers can access data on likes, interests, friends, even photos — a much greater wealth of more truly personal information.
In order to make the most of this information, follow these five tips so that you can provide a tailored experience to your customers:
1.Take the plunge
The world's biggest social network is essentially offering retailers access to the largest bank of personal data ever created. So, as online retailers are looking to create personalised ecommerce experiences, it would seem to be a given to take advantage of this opportunity.
2. Account creation and account linking
Many online retailers implement Login with Facebook for account creation, but not account linking. Quickening the new user sign-up process is one benefit of Login with Facebook, but it is really only scratching the surface in terms of making the most of the benefits. Make sure to take advantage of Facebook Login for account linking.
3. Make it clear to the user
Put the Login with Facebook option front and centre so your customers can't miss it. Highlight the benefits for the customer of signing in with Facebook too. Rather than the long forms users are often expected to complete during registration, with a couple of clicks and a redirection to Facebook permissions, the registration process can be made dramatically less complicated. However, gaining your customers' trust is important when requesting access to personal information they share on Facebook.
4. Consider your permissions
What do you need to know about your customers to help you deliver a truly personal experiences? Access to a user's friends list and other information on their public profile will certainly be useful, but think what can be achieved using data on their Facebook Likes and Interests. Ensure you have a clear strategy from the start, as you cannot send permissions to a user through Facebook twice.
5. Make the most of data
You have the data, so use it. If you are a music retailer, recommend a new artist's release to customers who like that artist, or similar artists, on Facebook. If you stock tents or rucksacks, promote the product on your home page to users whose interests include hiking. Show your customers what their friends have bought, reviewed or liked to turn their online shopping experience into a truly personal one.
Providing a tailored experience to your customers will allow you to build relationships, loyalty, conversions and ultimately, revenue. With personalisation shaping the future of ecommerce, make sure you are not missing out on this valuable opportunity.
Declan Kennedy is chief executive at Betapond.