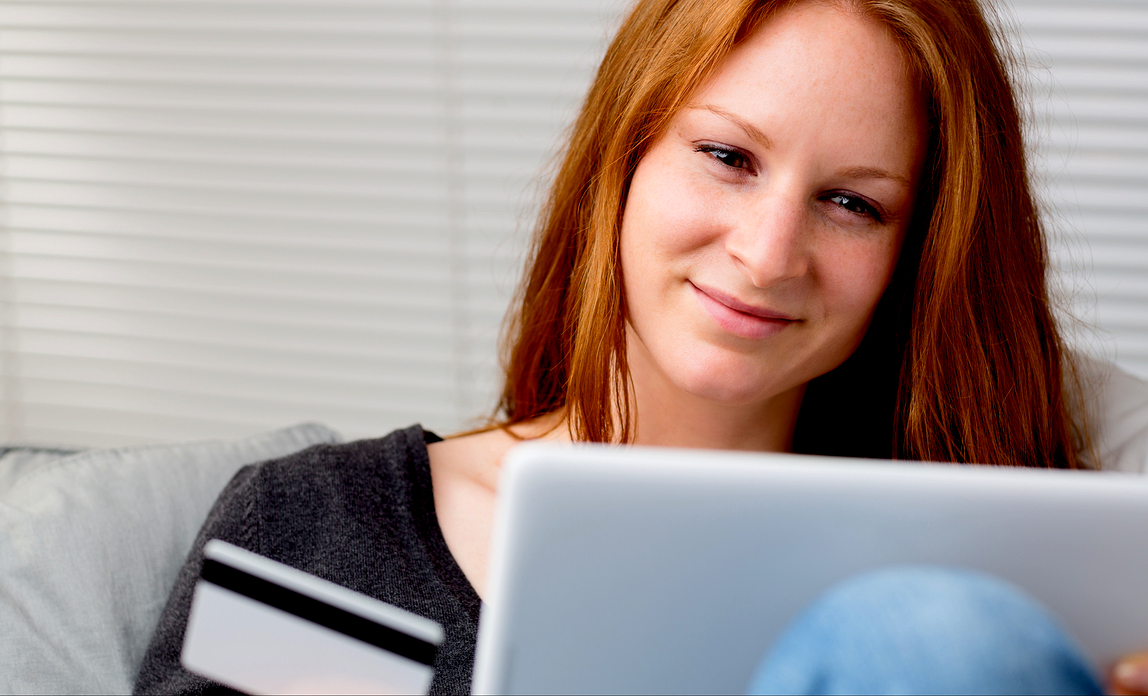 Repeat sales online are the lifeblood of many businesses, and techniques for keeping customers coming back are well established. Your ecommerce website is easy to navigate, attractive and simple to use. But is that enough to maximise your sales? Emma Allen finds out how to increase your online sales
According to the experts, the process of encouraging visitors to make a repeat buy from your website begins before they have even made their first purchase. Key deciders for online customers are ease of purchase and quality of service, rather than choice and price.
"It's all about usability, from how the person discovered the site in the first place, to whether they were taken to the exact product page they were looking for, right through to the checkout.
"Rich media and mobile have provided retailers with a wide array of opportunities for engagement. Due to this, consumers now expect a high quality experience and consistency across all platforms, as well as an easy, intuitive journey through to the checkout," says David Smith, director of operations for online retail trade body Interactive Media in Retail Group (IMRG).
As with physical businesses, online customers look for ease of purchase and quality of service when they are browsing on your ecommerce website. In order to respond to these needs, you may well find yourself employing the same sales techniques as you would offline on your ecommerce website.
Keep it fresh
"If you're in fast-moving consumer goods or fashion, for example, you're probably going to need to replenish or introduce new stock regularly, in the same way you'd dress a shop window to stand out on the high street," explains Smith.
"Provide a clear image with zoom or 3D rotation, details and an outline of the benefits of owning the product or using your service. You may also want to suggest related products alongside and allow consumers to post reviews and recommendations to inspire trust.
"Or, if your products remain fairly static, it might be price offers that draw people in. Either way, you need to make sure that your search-engine marketing pushes the right products and pages so they are easy to find."
Search engine marketing (SEO) should be just one of your promotional tools, however; others could include maintaining a blog on your website which you use to flag up offers and give insights into your market. If it is readable and frequently updated, it will attract visitors.
Deliver on your promises
Reassure online customers, new and old, that you offer a secure payment option and will treat their data confidentially as these are major concerns. Check with your bank or other payment providers like Paypal to build a secure payment facility on your site.
You need to keep your promises so if you say that delivery is within 24 hours, ensure it is. A reliable delivery service will generate repeat sales. Getting it wrong may mean customers may not return.
But should this happen, Smith advises: "Sometimes you can turn a negative into a positive - by offering a prompt return for a customer who's made the wrong choice, for example," Smith explains. "But you've got to make sure you're able to deliver what you promise, otherwise it could do you more harm than good."
Connect with customers
A blog will also enable you to build relationships with customers. Many will appreciate the chance to ask questions; others will be influenced by the feedback they read and how you respond to it. A positive comment or a problem sorted promptly can establish you as a trustworthy seller.
Follow it up
Good customer service may be what gives you an edge over other online retailers. This should include a transparent returns policy, clearly listed contact details and quick, reliable delivery. Some companies even use mobile technology.
"A simple text message can let the buyer know their goods have been dispatched," Smith points out. "It creates a dialogue and it can help uncover any problems early on."
The way you follow up a sale will also tell customers how much you value their business. For example, emailing details of products that complement an initial purchase can encourage people to return, as can an e-newsletter or a loyalty scheme. If you have high-value customers, it is worth offering them exclusive opportunities to buy new or discounted lines.
"It can also be a way of getting customers to sign up to certain offers, or become part of a special club," explains Smith. "This can make people feel valued and therefore they are more likely to come back to you rather than a competitor."
Ecommerce content edited by Chloe Thomas of eCommerce MasterPlan.