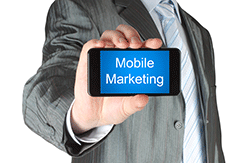 Communication is so important for businesses to succeed. Imagine a world without order confirmations, delivery updates or any acknowledgement you even exist. We'd be forever wondering if we did actually buy those skinny-fit trousers in coral red and if they'll even arrive tomorrow, or perhaps, next Thursday. The thing is, the better the communication, the better your customers feel about your brand.
Organising an event can be really exciting. However, it can be quite nerve-racking wondering if anyone will show or if the canapés will be delivered in time. Your company's image can be mistakenly forgotten.
Pre-event communication can have a serious boost to attendance whilst showcasing your excellent customer service. Let me show you how SMS text messages can significantly increase your engagement, allow you to fill seats and crucially help make your event a success.
The "useful" reminder
Maximising attendance can be a real challenge for event organisers. A free event is sometimes forgotten; emails are quickly scanned or missed entirely; even an honest "don't think I'll bother" is often to blame.
More and more of us receive reminder messages from our dentist or a prompt prior to a hair appointment. A "useful" reminder can also demonstrate your thoughtfulness towards your customers. Sending a message with the time, venue, a Google Maps link or even the closest car park may sound simple, but is often overlooked.
But why stop there?
This communication is a perfect excuse to excite your attendees and demonstrate your business ethos before they've even arrived. Adding some personality or even a sneak preview to the message can really highlight your brand.
Let me show you an actual recent example:
Hey Kate. The red carpet is out! The premiere of Collaborate Cornwall 2012 is showing tomorrow at the Lighthouse Cinema, Newquay and you are on the guest list. We look forward to welcoming you from 9am-9.30am. Map to Mount Wise Car Park. The Partner to Succeed team.
Your attendees are sure to be impressed.
The follow-up message
And relax, your event is over! Time to grab a cuppa... Well, maybe just not quite yet. You probably have a ton of attendees with the thoughts of your event whizzing around their heads. This is a perfect opportunity to leave a positive image of your company. Show them you care with a willingness to listen. All this can be achieved with a simple acknowledgement follow-up. You may even get some crucial feedback for your next event — after all a quick reply by text is so easy!
Here's the follow-up message:
Wow — what a day? We hope you found Collaborate Cornwall 2012 a useful and informative event. We'd love to get your feedback — please feel free to send your comments by replying to this message. Thanks for attending! The Partner to Succeed team.
All of this for less than the price of a few crisps and sausage rolls.
Dan Parker is an expert contributor to Marketing Donut and the marketing director of FireText. FireText has recently partnered with Eventbrite UK.