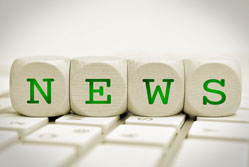 Have you had your fingers burnt when hiring PR agents or agencies? Did they tie you into an expensive six-month retainer but didn't deliver the results you were expecting? Or do you just want to do your own PR but don't know where to start?
Fear not – here are my secrets on how to get into the press.
When I first started on my entrepreneurial journey, a friend (who runs The Mumprenuers Networking Club) said something that really struck a chord. She said: "Every day you must do at least one promotional activity in order to drive customer and brand awareness".
So with those words ringing in my ears, I really went to town and mastered how to get into the press.
Through huge amounts of perseverance I secured press coverage in many of the major glossies and national newspapers. Here's my step-by-step method to ensure you get results.
Find your "golden nugget": the thing that makes your business interesting. Then decide on your press angle: is it a product launch, profile piece, something seasonal, a local story, or a reaction to recent news?
Research your ideal client: where do they hang out, what do they read online and offline, where do they shop, what are their hobbies, what's their income? Find this out and create at least three mood boards to fit each type of client. Now target publications that fit these profiles.
Research your competition: don't reinvent the wheel, see where your competitors have got press mentions and which angles they used. This will inspire you to think of more new angles.
Research your target journalist: read their articles, look them up on journalisted.com and LinkedIn, and follow them on Twitter. Contact them about the things they tend to write about and mention their latest article to show you've done your homework.
Create a PR toolkit: including professional photographs and strong copy. Make sure your website is up-to-date website with clear contact details.
Write a press release: and make sure it is newsworthy. Consider why the readers want to read about your business. Include: an eye-catching headline, short sharp paragraphs, a quote, verifiable facts, relevant statistics and full contact details. Share your press release via social media and make sure it's easy to find on your website.
Make a PR plan of action: be targeted. You will get the best results if you focus on your key targets and do quality follow-ups rather than doing a mass mail-out and hoping something will stick. Create a plan of action listing: contact details, date of contact, feedback, action to take.
Develop a PR campaign: Practise your pitch before you go to the big guns. Never leave a voice-mail as journalists are busy; keep calling them, but try not to come over as a stalker! Be persistent and polite.
Once you have got into the press, make sure you say thank you to the journalist. Then add the piece to your website and share it on social media.
Copyright © 2015 Amanda Ruiz is the founder of www.amandaruiz.co.uk. She runs online courses for entrepreneurs that want to get press coverage.